Try Online Holiday Shopping This Year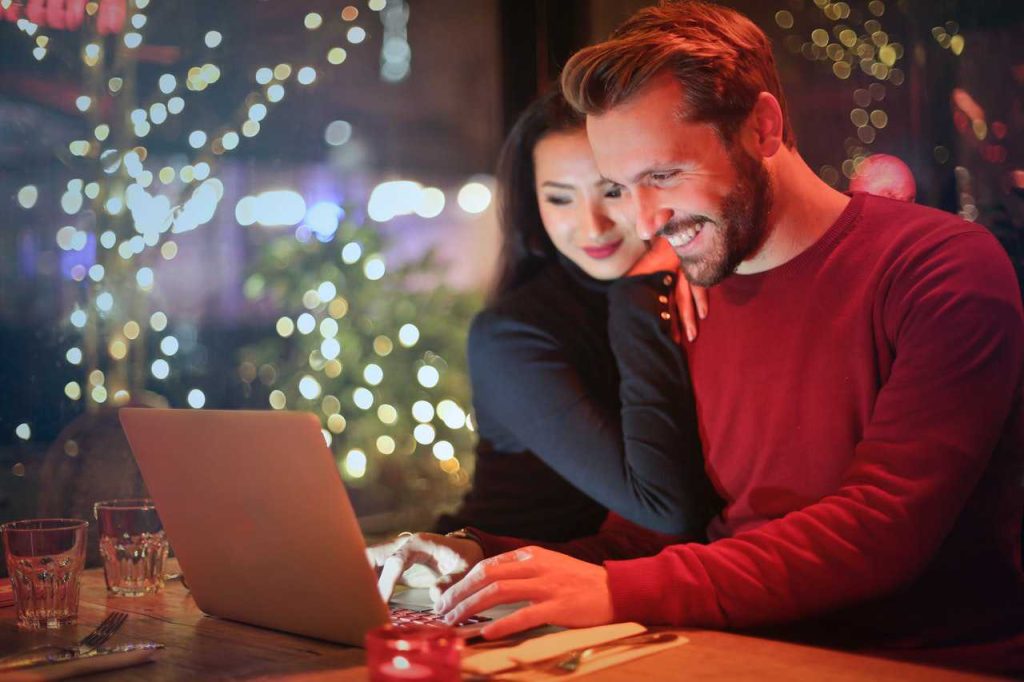 Top Tips for Staying Safe and Landing the Best Deals
Things are bound to be different this year as millions of Americans celebrate the year-end holidays. With pandemic protocols still in place, the public is still advised to avoid large crowds and to steer clear of public gatherings to prevent the spread of COVID-19.
This means that the traditional mad holiday rush and bargain hunting for holiday gifts will take on a different form this time around and perhaps until the pandemic is over. This doesn't mean, however, that the Christmas spirit will have to take a back seat.
The season of giving and sharing will still be very much alive, but we just have to get creative in sourcing our gifts for our loved ones.
If you're one of the people looking for alternative and safer shopping options this holiday season, shifting to online stores is a good idea. Here are a few tips to get the best of online shopping:
1. Shop incognito.
Because your browser may contain your basic info such as your location, you might not get the best online deals. According to some sites, some online retailers give out prices based on the zip codes of potential buyers. This means that if you belong to a more affluent zip code, chances are you'll get higher price tags for the items on your cart. Sign out of all your accounts and surf incognito to get the best deals.
2. Compare prices.
Don't simply check out the first seemingly good deal that you come across. There are a lot of similar items to choose from. Better compare the prices as well as the user reviews to make sure you'll get your money's worth.
3. Use coupons and cashback.
Just like when you're doing groceries, coupons are available for online shoppers. You can use them to get the maximum discount for your purchases. There are also rebates and cashback that could earn you points, which you can use for your next purchase.
4. Stay safe.
You might get carried away because of all the convenience that online shopping offers. However, you always have to be vigilant about unscrupulous online traders and hackers who are just looking for the right opportunity to cheat. Beware of holiday phishing schemes. Protect your data by not shopping with the use of free wifi. Secure your accounts with strong passwords and don't save your details on your browser. Try to avoid unfamiliar shops because typically, if deals sound too good to be true, they're scams.
Share Your Blessings During the Holidays
Holidays are traditionally the best time to share your blessings and show your love to family and friends by giving them gifts.
This is also the best time to reach out to members of your community who are in a tough battle for survival against breast cancer. If you want to extend them a helping hand, all you have to do is to donate any unwanted vehicle you have to us at Breast Cancer Car Donations.
We'll convert your donated automobile into a powerful life-saving tool by placing it up for auction. All proceeds will go to our nonprofit partners, enabling them to sustain their delivery of critical breast health services to deserving individuals in your area.
Thanks to your donation, these charities will be able to provide more uninsured and destitute breast cancer patients with easy access to top medical facilities as well as financial assistance to cover the cost of their treatments, physician visits, medications, and follow-up care. Other beneficiaries get to receive free breast cancer screening and prevention and education services.
Within 30 days after the sale of your vehicle, expect to receive the 100% tax-deductible sales receipt of your vehicle in your mailbox. With this receipt, you can claim your top tax deduction in the next tax season.
Since we offer free towing services in all parts of the country, there's no need for you to look and pay for a licensed towing company to haul off your car.
Even more precious than these material rewards, you'll find awesome satisfaction in knowing that your car donation will be used to help save lives.
We accept nearly all types of vehicles, including hardly running ones or those that come with defective parts.
If you're interested to learn more about our vehicle donation program, you may head over to our FAQs page. For inquiries, call us anytime at our toll-free hotline 866-540-5069 or contact us here.
Support Breast Cancer Victims This Holiday Season

Although your old car may seem like a hassle and a burden to you, we can turn it into a potent life-saver for struggling breast cancer patients. Donate your clunker to Breast Cancer Car Donations this holiday season by calling 866-540-5069 or filling out our online donation form now!