Top Tailgating Safety Tips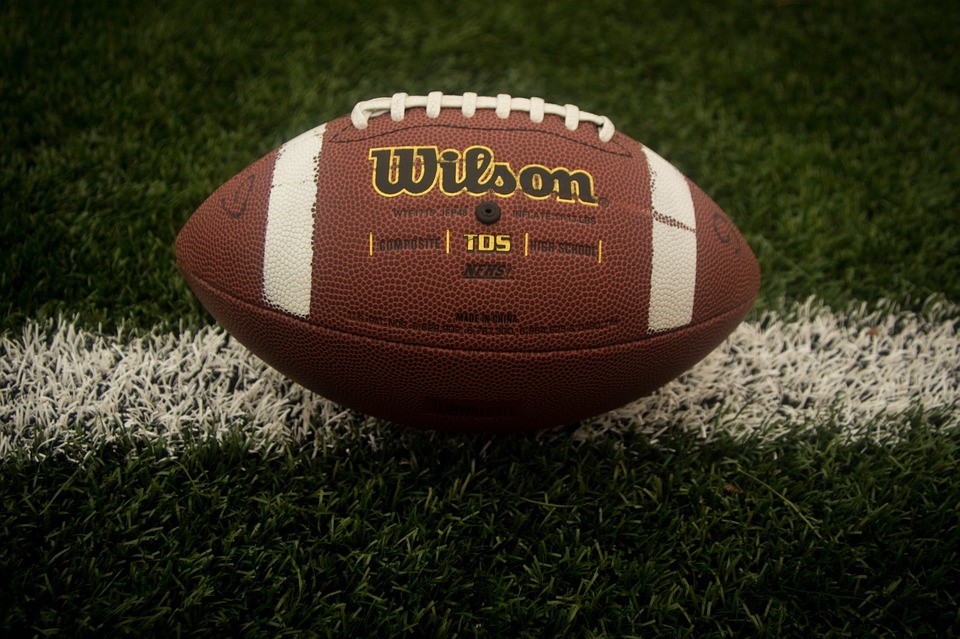 Enjoy the Football Season with These Top Tailgating Safety Tips
Now that the football season is in full swing and you're looking forward to a fun-filled tailgating experience, being mindful of the top tailgating safety tips will help you fully enjoy the season. You can keep the party fun without any tragic mistakes that could result in distressing trips to the hospital. If you're smart, you'll make safety on top of your list of priorities.
It's Tailgate Time!
While some people still dream of spending time at the beach amid the sizzling summer heat, countless football fans across the United States are getting pumped up for the beginning of what they consider as the best time of the year – tailgate time! In case you didn't know yet, the literal meaning of "tailgating" is serving food and beverage from a truck's tailgate.
In today's world, tailgating means scrambling to claim your turf within a sports stadium's parking lot as pre-game activities start. Along with a thousand others, you set up your tables and tents, fire up your grill, toss footballs, and socialize with other football fans while the delicious aroma of seared meat permeates the area.
How to Safely Enjoy Tailgating
First things first: You have to know and understand the rules for this event. Go over the guidelines posted on the website of the college or stadium hosting the football game.
Before you load up the cooler, pack up the grill, and head out to the stadium's parking lot, make sure that you've got all areas covered to keep you and your guests safe before, during, and after the game. To help you do this, Breast Cancer Car Donations has rounded up these top tailgating safety tips:
General Safety Tips
Designate a meeting spot with the people you're traveling with.
Watch your speed to avoid accidentally hitting people or parked cars.
Make sure you'll have plenty of space to maneuver around other vehicles.
Secure and hide your valuables before you get into the stadium.
Drink lots of water to avoid dehydration.
Apply sunscreen to avoid sunburn, but make sure you don't apply aerosol sunscreen near a grill.
Throw your trash in appropriate containers. Before you leave the site, remove any cans or glass bottles under and around your car that may cause damage to your tires.
Never drink and drive. Designate a driver if you plan to have a few drinks.
Grill Safety Tips
If you're using a gas grill, make sure that the connections are secure. Inspect the hose to see if it needs to be replaced. Look for holes, cracks, leaks, and sharp bends in the tubing.
To ensure that there will be no propane gas leaks, apply a soap solution around the gas supply valve. The appearance of bubbles in the valve means that you've got a leak.
At the site, set your grill up away from your vehicle and check to see if it stands stable and if the parts are firmly in place.
Bring a first aid kit and a fire extinguisher. Check the expiration dates on the fire extinguisher.
Food-Handling Safety Tips
Store your cold perishable food such as raw sausages, chicken, and burger patties in an insulated cooler. Make sure to pack it with containers of ice or frozen gel packs.
Use an appliance thermometer to be sure that the temperature in the cooler stays at 40˚ F or below.
Wrap raw meat and poultry securely to keep their juices from contaminating ready-to-eat food.
Eat hot take-out food within 2 hours of purchase. If the temperature is above 90˚F, eat it within an hour.
Your chili, soup, and stew must be kept hot with an insulated container. Insulated containers that are kept closed can store food at 140˚F or above for a few hours.
If the drive to the tailgate takes a considerable amount of time, you'll need to chill your food (cooked meat, luncheon meat, chicken, pasta or potato salads) in the refrigerator before you put them in a cooler. Once you're at the site, you can use a food thermometer to measure the temperature up to 165˚F when you reheat those food items.
Make sure that your utensils for preparing and serving your food are clean.
Use moist towelettes, paper towels, and wet, disposable cloths for cleaning surfaces and hands. Bring extra bottles of water also for cleaning.
Throw away leftovers that may spoil.

Have a Blast!
Following this crash course on safe tailgating will allow you to fully enjoy the best and safest party that's definitely one for the books.
By the way, before you get too caught up with the pre-game excitement, we encourage you to consider donating an unwanted vehicle to us at Breast Cancer Car Donations for the benefit of those who are grappling with breast cancer. Your donation will be used to fund breast cancer research and comprehensive breast health services including treatment.
To know more about our charitable mission, find time to call our toll-free 24/7 hotline 866-540-5069 or send us a message online. You can also visit our FAQs page for more information on our car donation process, the tax deductions and other rewards that await you, the types of vehicles you can donate, and other details.
Call us at 866-540-5069 today and help save lives!