Top 5 Ways to Honor Our Fallen Heroes on Memorial Day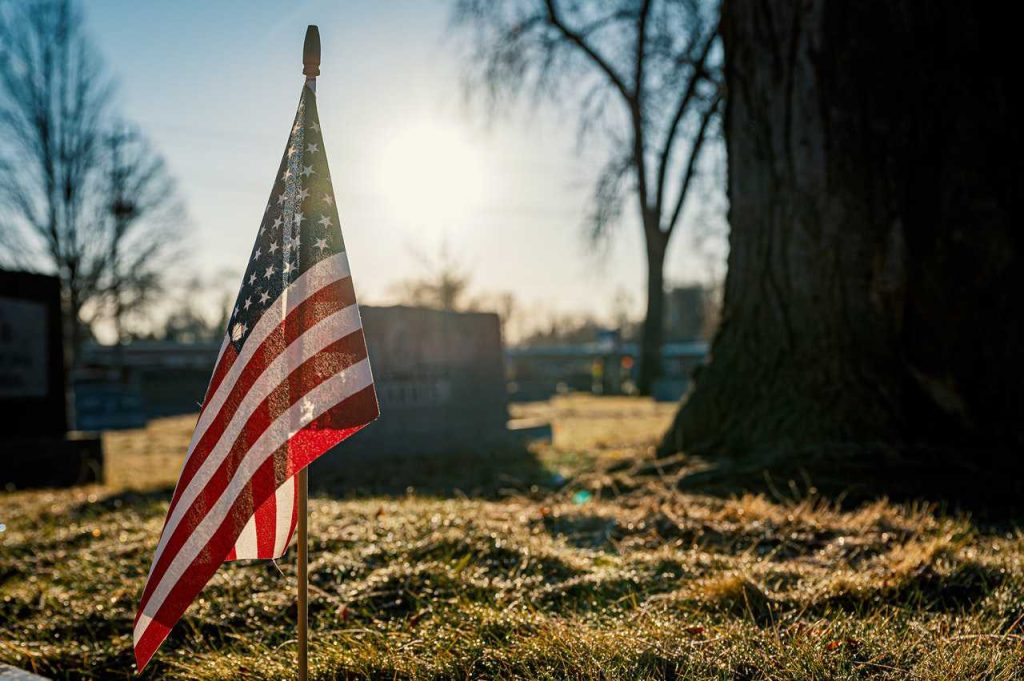 May 31st Federal Holiday Pays Tribute to U.S. Service Members Who Lost Their Lives in Battles
On Memorial Day, we pay tribute to all the men and women who lost their lives while serving in the U.S. military, The holiday is observed on the last Monday of May, which is May 31st this year.
Formerly known as Decoration Day, Memorial Day was created in the years following the Civil War. Congress declared it an official federal holiday in 1971. Originally, Memorial Day only honored those who fought and died in the Civil War. However, the succeeding years saw American troops fighting and dying in more conflicts overseas. This prompted Congress to create a holiday to honor all fallen American soldiers.
Memorial Day is observed by many Americans by visiting cemeteries and memorials, holding family gatherings, and participating in parades. Unofficially, the day marks the beginning of the summer season.
We've listed here the top 5 ways of paying tribute to our fallen warriors on Memorial Day:
1. Attend a Memorial Day parade.
Memorial Day parades are held in almost every town and city in the country. The Stars and Stripes is raised high as veterans join march participants. Invite your friends and family to attend one such parade to show your respects to the men and women who sacrificed their lives for our nation.
2. Learn more about our history.
Celebrate Memorial Day by knowing more about how it came to be. Read up on history books for information about the holiday and why it's one of our nation's most significant holidays.
3. Visit a veterans' cemetery.
If you live in Virginia or nearby, you can visit Arlington National Cemetery. It's there where many of our fallen service members since the Civil War have been laid to rest. You can also visit other veterans' cemeteries near your area.
4. Visit a war memorial.
War memorials are places erected to commemorate those who made the ultimate sacrifice for our country. The memorials you can visit include the Vietnam Veterans Memorial in Washington D.C. and the National D-Day Memorial in Bedford, Virginia.
5. Watch a military or war documentary.
Know more about the wars that our fallen soldiers had fought in. Check out movies or documentaries on the wars that involved the United States to know what led to those conflicts and the sacrifices that our fighting men and women made to defend our nation and protect our rights and security.
Give Hope to Destitute Breast Cancer Patients on Memorial Day
We honor our fallen heroes on Memorial Day for sacrificing their own lives to save those of their fellow Americans. You can honor them by also making a life-saving effort such as extending a helping hand to breast cancer patients desperately needing medical assistance.
A simple and easy way to do this is by donating any type of vehicle you no longer need to us at Breast Cancer Car Donations. When you do so, you'll make it possible for destitute breast cancer patients in your community to survive the disease.
We'll sell your vehicle through an auction and use the proceeds to support the critical life-saving programs of our breast cancer-focused charity partners. The funding will enable these IRS-certified 501(c)(3) nonprofits to sustain their delivery of critical breast health services in your locality to all those who need them.
Thanks to your contribution, uninsured and financially struggling breast cancer patients will be able to gain access to top medical facilities where they can get various types of treatment, including surgery, chemo, and radiation therapy. Other beneficiaries get to receive free breast cancer screening and prevention and education services.
Donating to us is quick, simple, and hassle-free. The only thing you need to do is to inform us of your decision to contribute. Our team will handle everything for you from that point onward, including all the paperwork and the free pickup and towing of your vehicle wherever you had it parked or stored anywhere in the United States.
Within days following the sale of your vehicle, we'll mail to you the 100% tax-deductible sales receipt of your vehicle. This receipt will allow you to claim the maximum tax deduction in the next tax-filing season.
Aside from the valuable material rewards that you'll get for your donation, you'll also be privileged to enjoy a most satisfying donating experience, knowing that your gift will help save lives.
If you have any questions or concerns about our donation program, including our donation process, feel free to contact us at 866-540-5069. You may also write to us here.
Make Yourself a Hero Today!

Celebrate Memorial Day on May 31st by becoming a hero to the suffering breast cancer patients in your area. All it takes is a simple car donation to help extend their lives. Call Breast Cancer Car Donations at 866-540-5069 or fill out our online donation form now!