Top 5 Topics You Should Avoid At All Costs This Thanksgiving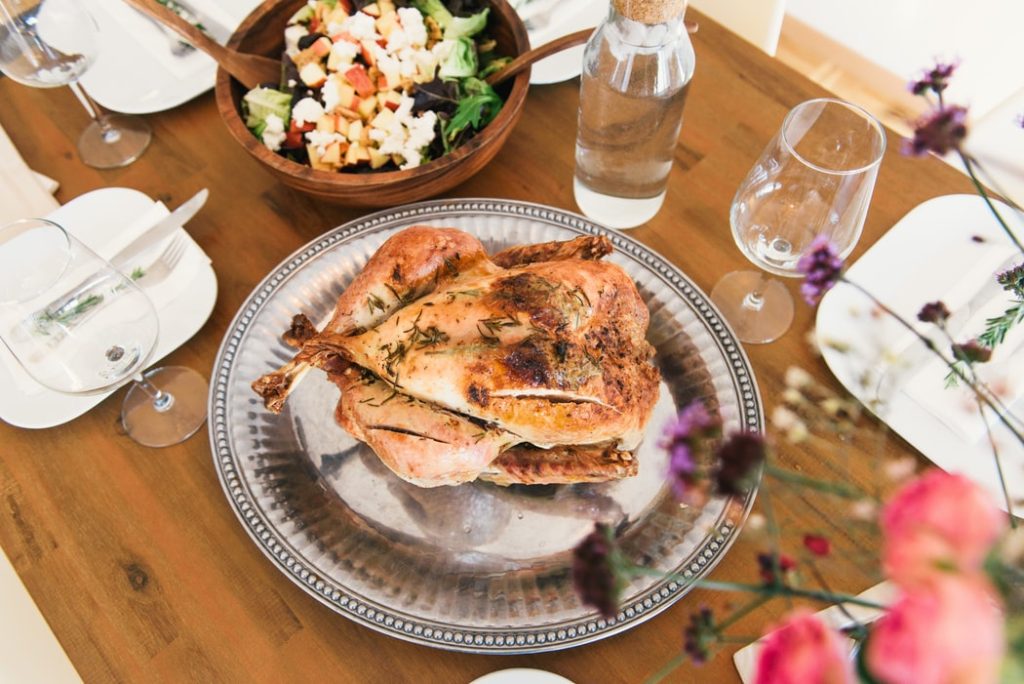 Top 5 Topics You Should Avoid at All Costs This Thanksgiving
Perhaps last year's disastrous Thanksgiving dinner is still fresh in your memory, and the last thing that everybody in the family needs is another dreadful conversation that might eventually lead up to another train wreck. Since this is the season when we're called to be grateful for everything that we're fortunate enough to have, you're hoping against hope that everyone at the table will just focus on the turkey and be on their best behavior.
The good news is that you can do something to turn this year's holiday dinner into a warm and fuzzy Folgers commercial instead of a dysfunctional gathering.

What Are the Top 5 Topics You Should Avoid at All Costs This Thanksgiving?
For the sake of your mental health and your family's peace, you'll need to watch out for hot button conversation topics that could cause family members to leave the table, swearing never to speak to each other again. To help you host a drama-free holiday dinner, Breast Cancer Car Donations gives you the top five topics you should avoid at all costs this Thanksgiving.
1. Family gossip
Although it's tempting to share your opinion about cousin Annie's cheating boyfriend, it's best to keep your thoughts to yourself. Otherwise, everyone in that beautiful family dining room will remember your bad behavior instead of the person you're talking about. Also, never bring up the personal arguments that you have with your partner if you don't want to give everyone a reason to say more about your relationship than what you meant to reveal.
2. Money
Even under the best of circumstances, money is still considered to be a touchy subject. This is why holiday meals never work well with discussions about loans, how much money you're making, how broke you are, or other personal financial matters. Money talk leaves a bad taste in everyone's mouth and ruins the delicious pumpkin pie.
3. Religion
Don't use the day for gratitude and good turkey to condemn a sibling's decision to become Wiccan or to announce your conversion to atheism. Talking about religion at the Thanksgiving table is like walking on thin ice. It's a topic that brings out passionate opinions that could hurt feelings and cause explosive arguments.
4. Politics
Not everyone around your Thanksgiving table holds the same political views, which is why it's important to avoid making declarations of love or hatred towards President Trump or using broad-group insults that could quickly cause people to throw tact and decorum out the window.
5. Family plans
Don't even think about saying anything about the number of kids that your cousin has or asking when they'll start a family. Remember that no one likes to be put on the spot about their reproductive decisions. Leave them alone and let them enjoy their turkey in peace.
Donate Your Unwanted Car Today
If you want to help in saving the lives of those who have been diagnosed with breast cancer, consider donating a car you no longer need or use to Breast Cancer Car Donations. Your donation will help provide critical funding for the comprehensive breast health services that are being provided by our IRS-certified 501(c)3 nonprofit partners to uninsured and underserved individuals in various communities throughout the country.
With Breast Cancer Car Donations, you won't have to pay towing fees when you hand over your vehicle to us. What's more, we'll deliver to you a 100% tax-deductible sales receipt following the auction sale of your vehicle. This receipt will entitle you to claim a top tax deduction in the next tax-filing season.
It all starts with you filling out our online donation form or ringing us up at 866-540-5069. You can donate any type of vehicle regardless of its age and condition. You can also make your vehicle donation anywhere in the United States since we have vehicle donation programs in all 50 states.
If you have questions about our vehicle donation program, give us a quick call or send us a message online. You can also check out our FAQs page for more details.

Help Us Beat Breast Cancer!
With our combined efforts, we can beat breast cancer and save more lives today! What are you waiting for? Call us at 866-540-5069 and donate your clunker today!