Top 10 Herbs to Grow This Spring and Why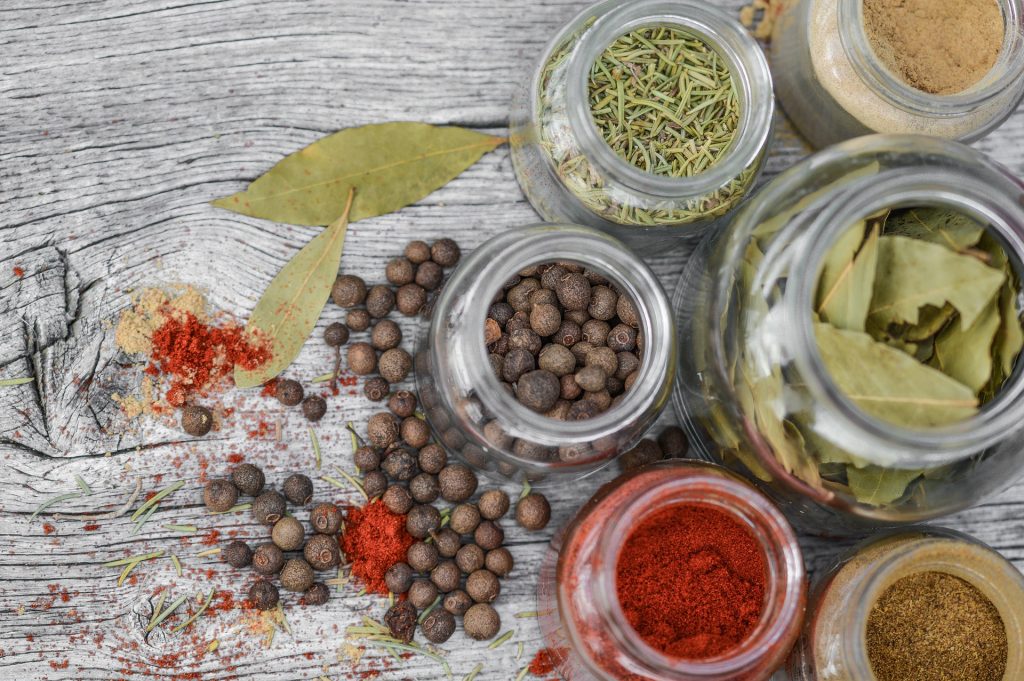 Here are the Top 10 Herbs to Grow This Spring and Why You Should Grow Them
Herbs have been well-recognized to bring various health benefits. Having herbs in your garden is one easy way to gain access to better health. This spring, consider growing herbs in your garden or yard. Here are the top 10 herbs you can grow this spring and why you should grow them.
Basil is used for cooking and creating a refreshing atmosphere. It brings various health benefits and is used as a topical antioxidant, insect repellant, deodorizer, and anti-arthritic and anti-inflammatory agent.
Chives help in driving away harmful insect pests such as mosquitoes and aphids.
Cilantro is rich in vitamin C and other minerals. It revitalizes the body system and aids in digestion. It also relieves any form of inflammation brought about by a stomach upset.
Lavender is used as a seasoning in food. It is also used for baking. Lavender is likewise a natural deterrent for garden pests and mosquitoes.
Lemon balm belongs to the mint family and one of the easiest herbs to grow. It brings various health benefits and its citrus aroma can freshen up the atmosphere in your home. Lemon balm also eases muscles and nerve tension.
Growing oregano in your garden can bring massive benefits to one's health. The oil of this herb can be used to manage respiratory diseases, stomach upset, parasitic infections such as fungal infections, muscle aches, skin conditions such as psoriasis and dandruff, and joint pain. Moreover, oregano is a natural insect repellant.
Parsley is an herb that possesses an anti-bacterial remedy and works by strengthening the immune system. Parsley also neutralizes mouth odor and is a powerful anti-inflammatory and antioxidant agent, making it an excellent herb for detoxification and digestion.
Peppermint is an herb that you can use in clearing any sinus congestion, relieving headache, and making you feel relax after a long day.
Rosemary is a powerful remedy for indigestion, bad breath, and pain.  It is likewise used to treat dandruff, relieve skin itchiness, and promote hair growth. The use of Rosemary can help ease one's troubled mind and relieve stress.
Sage is an herb that can be used as a tea. This herb is excellent in reversing greying of hair, reducing fever, and calming one's mind. It also helps in making the nervous system and the brain relaxed.
Donate a Car for the Benefit of Breast Cancer Patients This Spring
Breast Cancer Car Donations is a nonprofit organization that is dedicated to helping people afflicted with breast cancer. We also seek to promote good health in general. That is why we're taking part in efforts to raise public awareness on the importance of herbs to one's health.
If you have an old car or truck or any other vehicle that you no longer use, consider giving it to Breast Cancer Car Donations. Your vehicle donation will go a long way in helping breast cancer patients survive the disease and live happy normal lives again. You can donate anywhere in the United States since we have car donation programs in all 50 states. For more information on our vehicle donation program, do visit our FAQs page.
If you're ready to donate, call Breast Cancer Car Donations at 866-540-5069 or fill out our online donation page. Donate a car today for the benefit of breast cancer patients this spring and get free towing services, maximized tax deductions, and other rewards!