Tips for Hosting a Virtual Holiday Party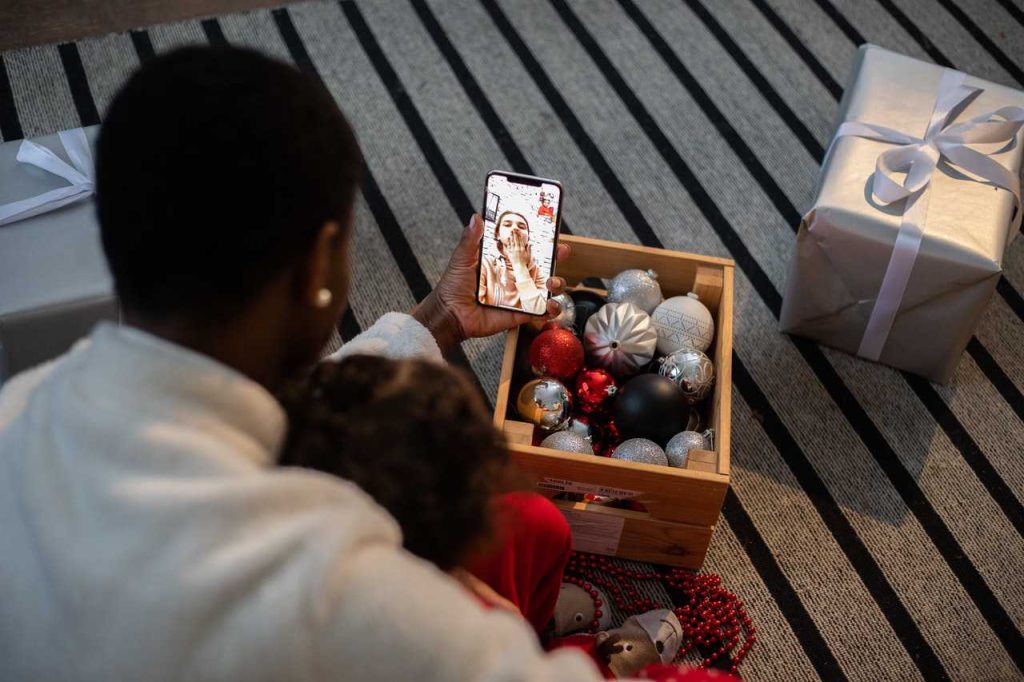 Use This Handy Checklist for Your New Normal Get-Together
With the COVID-19 pandemic still looming over the land, holiday traditions like parties and get-togethers are taking on new forms.
In the absence of face-to-face gatherings, many people are planning virtual parties instead of traditional reunions and social events. However, even though the events are virtual, preparations still need to be made to ensure that they go off without a hitch.
Here is a checklist of things to prepare for your first virtual party:
1. Plan the time.
Before setting up the event, find a common time that works best for all attendees. Whether it's an office party or a family get-together, the more people who join, the merrier.
2. Choose your platform.
Just like in an office meeting, choosing the right virtual platform could help in the successful holding of your party. Choose a service that can accommodate the number of people you have in mind and whose features you can utilize for your planned activities for entertainment.
3. Send the link.
As the party's host, you need to create and send the meeting link to all your invitees. This virtual invitation also serves as their entry pass to the gathering.
4. Pick out a theme.
If you're hosting a holiday party, it may be fun to get your friends and family to adopt a theme. Have a costume or decoration contest and send simple gift vouchers as prizes.
5. Get feedback.
Before finalizing your party preparations, have your guests answer a survey on what activities they would most likely enjoy for the virtual gathering. Would they like to have a watch party, play online games, a good old fashioned scavenger hunt? This can help you plan what activities to line up.
6. Stick to your event agenda.
Some online platforms are free and can cater to a large number of guests, but they may be available only for a limited time if you do not upgrade your plan. Make sure to keep your eye on the clock so you stay within your schedule.
7. Leave space for fun.
Make sure to only plan events that are feasible for all the participants. Make allowances for technical glitches and plan what to do in case your original idea does not work. Be resourceful and be sensitive to your guests.
They'll Be Spending the Holidays in Pain — Help Them!
As you plan fun holiday activities to relish the joy of the season, spare a thought for those individuals in your local area who will be spending the holidays in pain and misery as they struggle to fight off life=threatening diseases such as breast cancer. Worse, some of them are unable to get proper treatment simply for lack of money.
The good news is that you can do something simple that can help improve their condition and even save their lives. All you have to do is to turn over any vehicle you no longer need to us at Breast Cancer Car Donations.
We'll have your donated vehicle auctioned off, with the proceeds distributed to our charity partners. These IRS-certified 501(c)3 nonprofit organizations use the extra funding they get from us to deliver comprehensive breast health services in your community.
They enable uninsured, low-income, or impoverished breast cancer patients to get easy access to medical facilities where they can undergo full treatment, including surgery, chemotherapy, and radiation treatment at low or even at no cost to them.
These charities also provide breast cancer survivors with free follow-up care, including laboratory work, annual mammograms, and physician visits five years after remission. Other beneficiaries receive free breast cancer screening and prevention and education services.
Your donation will bring you great rewards as well, including a top tax deduction in the next tax season. You'll also benefit from our free towing services wherever you're residing in the country.
However, the biggest reward you'll receive is that priceless feeling of joy and satisfaction for having done something awesome that can bring hope to struggling breast cancer patients in your area.
You can donate almost any type of vehicle, and it doesn't have to be in good shape.
For more information on our vehicle donation program, check out our FAQs page. Get in touch with us at 866-540-5069 or message us here if you have any questions or concerns.
Help Save Lives This Holiday Season!

Your vehicle donation can provide hope and help save the lives of struggling breast cancer patients in your local area this holiday season. Call Breast Cancer Car Donations at 866-540-5069 or fill out our online donation form now!