Tips for a Good Back-to-School Evening Routine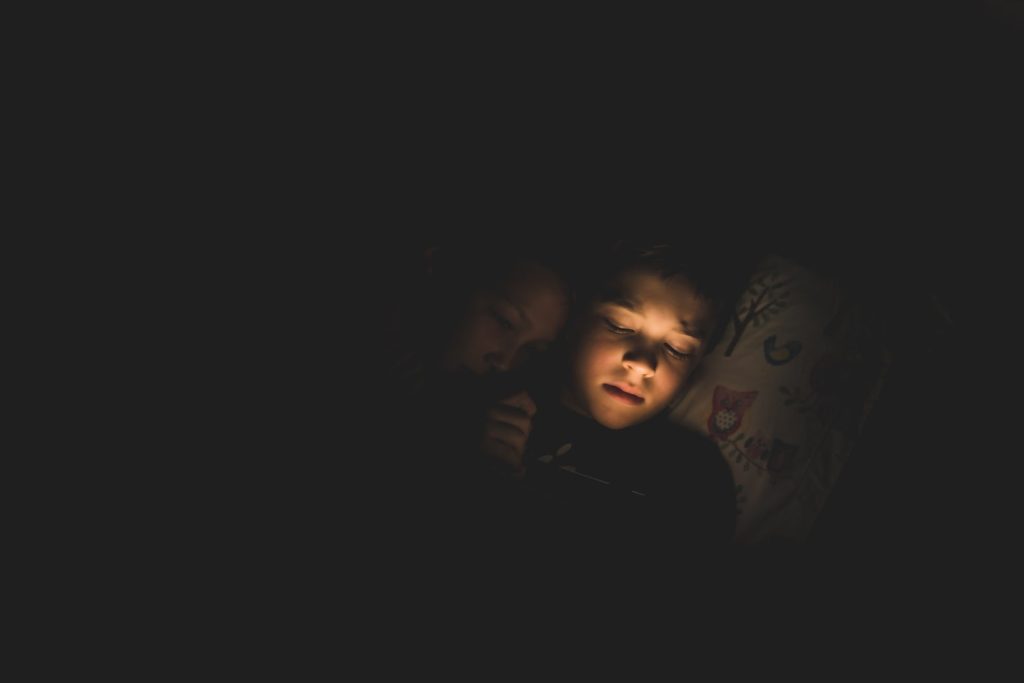 Tips for a Good Back-to-School Evening Routine: Here's How to Get Back on Track
It's that dreaded time of the year again. No more sunny days at the beach. No more staying up late at night, and no more reasons to laze around at home. Yes, it's back-to-school season once again!
The beginning of a new school year can be a challenging transition not just for kids but also for parents such as yourself. There will be a lot of adjustments — no doubt about that. Bedtime will be earlier than usual, alarm clocks will once again be put to use, and extra chores will be added to your daily to-do list.
Fortunately, there are ways to make the transition less difficult for the entire family. As long as you're implementing a good back-to-school routine, everything will run smoothly at home. While early morning preparation is crucial, your child's evening routine matters just as much.
Here's a list to help you and your family get back on track as another school year begins:
If your child is like most kids who got used to spending their summer evenings glued to their phones, tablets, or TVs, it's time to change their habit. Don't allow your youngster to use any gadgets for a full hour before they hit the sack. Put away all devices, especially if they have a test the next day or homework to complete.
Switch to an earlier bedtime.
Because your child got used to sleeping late during summer nights, bedtime is certainly one of the most difficult transitions. That said, try to reset their bedtime gradually. Move it up by 15 to 20 minutes every night, until such time that it's early enough. Don't forget to aim for your child to have 9 to 11 hours of sleep.
Watch what your child eats.
Summer might have gotten your child used to eat pretty much anything — from junk food and sweet treats to their fast-food favorites. Such foods aren't only bad for their health, but they're also known to sabotage sleep. Cut down on sugary foods and beverages at night. Prepare meals that are rich in carbs and protein instead.
Modify their sleep routine.
Establishing a solid bedtime routine promotes quality sleep for everyone in the family. This means ruling out those pre-bedtime activities your child used to do during summer, such as late snacking and playing video games. This way, falling asleep early wouldn't be a problem.
Save Lives with a Simple Act of Charity

Did you know that the old jeep that you no longer use can be a vital source of support for needy breast cancer patients in your community? When you hand it over to us at Breast Cancer Car Donations, you'll see what we're talking about.
We are in partnership with our country's leading breast cancer nonprofit organizations. Our job is to raise funds for their critical programs and services that are intended to ease the burdens faced by destitute breast cancer patients and to help them survive the disease.
Once we take possession of your donated vehicle, we'll auction it off and distribute the proceeds to these nonprofits. Thanks to your donation, the uninsured and underserved breast cancer patients in your area may now be able to gain access to medical facilities where they can undergo full treatment, including surgery, radiation therapy, and chemotherapy.
To repay you for your charitable contribution, we'll mail you your tax-deductible sales receipt, giving you the privilege to claim a top tax deduction in the next tax season.
Furthermore, we'll tow your vehicle at no cost to you. Just let us know when and where you want your car picked up, and we'll forward those details to a licensed tow company in your area that will do the job at our own expense. Your location will never be a hindrance to making a vehicle donation since we operate in all parts of the country.
We welcome almost all types of vehicles, even damaged ones that are hardly running.
For more information on our vehicle donation program, feel free to browse through our FAQs page. If you have any questions for us, you may reach us at 866-540-5069 or send us a message online. Our donation specialists are ready to answer your call and will be happy to assist you.
Your Car Donation Will Go a Long Way
Are you ready to support the breast cancer sufferers in your community with your unneeded car? Donate it to Breast Cancer Car Donations today! Give us a call at 866-540-5069 or fill out our online donation form to begin!