The Big Role Nutrition Plays in Beating Breast Cancer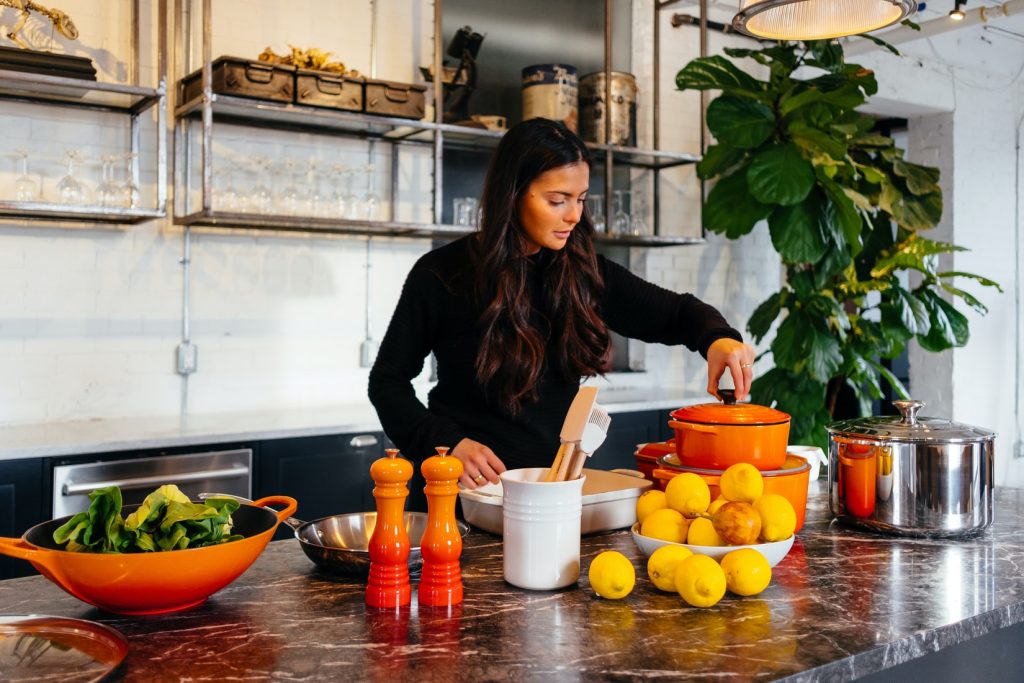 4 Tips for Maintaining a Healthy Diet While Undergoing Breast Cancer Treatment
Although everybody knows about the importance of eating healthily, those who have been diagnosed with breast cancer need to take this even more seriously. If you're one of them, you have to be careful about what you eat or drink. Without proper nutrition, your body wouldn't be able to heal well from the treatment. Your muscle would lose its strength, and you wouldn't be able to maintain a healthy weight.
Conversely, getting the proper nutrients that your body needs during and after your treatment will help strengthen your immune system, reduce the cancer symptoms and side effects of chemotherapy, lessen fatigue, and improve your overall quality of life.
If you haven't been sticking to a healthy and balanced diet, you're not alone. However, you don't have to feel guilty about it because it's never too late to make some changes. If you've just been diagnosed with breast cancer and you're not so sure about what you should and shouldn't be eating, here are some tips on how you can get proper nutrition while undergoing treatment.
1. Add more fluids to your diet.
One of the side effects of treatment is dehydration as a result of vomiting and diarrhea. For this reason, you'll need to consume at least 66 ounces to 99 ounces of water or fruit juice per day. This amounts to approximately 2 to 3 liters of caffeine-free fluids every day.
Increasing your fluid intake by drinking smoothies and other nutritional beverages is extremely important because breast cancer treatment can also cause you to develop sores that hurt each time you eat solid foods.
2. Consume enough calories.
One of the best ways to know if you're getting enough calories into your system is to weigh yourself at least once a week. Once you notice that you're steadily losing weight week after week, you'll need to consult a dietitian so that you can have a healthier meal plan. Keep in mind that you'll need to have small frequent meals for up to six times throughout the day.
3. Get enough protein.
The only way for you to maintain your muscle or lean body mass while you are undergoing breast cancer treatment is to incorporate enough protein into your diet. For this reason, consider increasing your intake of fish, poultry, eggs, seafood, dairy products, lentils, seeds, nuts, soy, and beans. You can also get small amounts of protein from whole grains, as well as vegetables.
4. Choose foods from the food groups.
It's best if you get more than 5 servings of fruits and vegetables per day. These foods have anti-estrogen and antioxidant properties. Make sure that you include cruciferous vegetables that include cauliflower, cabbage, kale, broccoli, and Brussels sprouts because these are rich sources of phytochemicals.
Moreover, studies show that increasing fiber intake causes positive changes in the hormonal actions of breast cancer. Ideally, breast cancer patients should consume at least 25 to 30 grams of fiber daily. These are whole grains that are high in fiber, complex carbohydrates, phytochemicals, vitamins, and minerals.
Make a Difference in the Lives of Breast Cancer Patients

Breast Cancer Car Donations makes it easy for you to dispose of an unwanted vehicle while you make a difference in the lives of the destitute breast cancer patients in your area.
We'll sell your donated vehicle through an auction and use the proceeds to support the critical programs and services of our nonprofit partners. These are IRS-approved 501(c)3 nonprofits that provide comprehensive breast health services to all who need them.
Thanks to your donation, our charity partners will be able to provide more uninsured breast cancer patients with easy access to medical facilities where they can undergo full treatment. These charities also provide breast cancer survivors with follow-up care. Other beneficiaries get to receive free breast cancer screening and prevention and education services.
Donating to us means getting your car picked up and hauled away at no cost to you.
It also means getting a chance to reduce your taxable income in the next tax season, courtesy of the 100% tax-deductible sales receipt that we'll send you following the sale of your car.
More valuable than these material rewards, you'll get to experience the priceless joy and satisfaction of giving away something that will be used to help save precious human lives.
As for the types of vehicles that you can donate, check them out on this page. We accept even vehicles that are no longer in good condition.
You can make your donation from any location in the country, and we'll be there to haul off your vehicle wherever you had it parked or stored.
If you want more information about how everything works in our quick and painless donation process, feel free to check out our FAQs page. If you have inquiries or concerns regarding our donation process, feel free to contact us at 866-540-5069 or leave us a message here.
Turn Your Unneeded Car into a Lifesaver Today!
Why keep an unwanted car in your garage when you can use it to save lives? Call Breast Cancer Car Donations at 866-540-5069 or fill out our online donation form now!