Thanksgiving Health Guidelines According To The CDC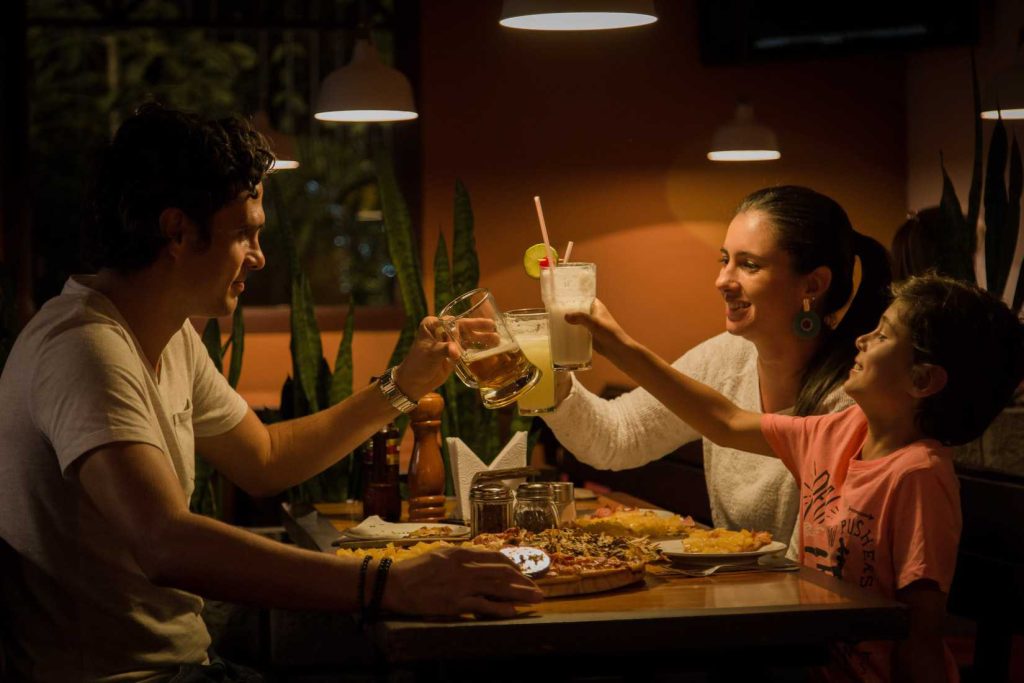 Celebrate a Different Kind of Thanksgiving on November 26th
Several months after the COVID-19 pandemic began its deadly rampage worldwide, we're still experiencing the drastic changes in everyday life caused by this colossal health crisis. Yet even as most of us continue to struggle in these difficult times, we can still manage to find reasons to be grateful. One of these reasons is the official assurance that we don't have to cancel Thanksgiving this year.
However, just like everything else in 2020, this much-anticipated holiday will look a lot different from what everybody is used to. The need to make the necessary adjustments is extremely important as we try to avoid the risks associated with COVID-19. Since people aren't sure about what's safe and what's not, the Centers for Disease Control and Prevention (CDC) has released specific health guidelines for this year's Thanksgiving celebration.
CDC's Guide to Staying Safe During Thanksgiving
Health officials emphasize that the safest way to celebrate Turkey Day is to stay home. They also warn against unnecessary travel. However, if you can't avoid it, the CDC suggests that you educate yourself on the risks involved.
Factors that may increase the chances of spreading the novel coronavirus need to be considered during any type of gathering. To make sure that you and your loved ones stay safe as you celebrate Thanksgiving, check out these health guidelines according to the CDC:
Traditional Thanksgiving Activities According to their Level of Risk
1. High-Risk Activities
The CDC's no-go list includes doing your Black Friday shopping in crowded stores. Instead of going for the usual way of taking part in this retail tradition, health officials recommend meeting your binge-shopping needs in the safety of your home by shopping online.
Another big no-no is attending large gatherings such as crowded parades. It's good that Macy's Thanksgiving Day Parade will be done differently this year, with the organizers deciding to turn it into a television-only presentation.
You might also want to think it over before you decide to participate in or be a spectator of crowded sports events such as this year's Turkey Trot. CDC ranks this popular Thanksgiving activity as "high-risk."
Furthermore, health officials advise everyone to avoid drinking alcohol or taking drugs this Thanksgiving because these substances can cloud a person's judgment and cause affected individuals to demonstrate risky behaviors.
Large indoor gatherings that include people who don't belong to the same household are highly discouraged as well.
2. Moderate Risk Activities
The CDC considers small outdoor dinners with your friends and family who live in the same neighborhood as moderate risk. Participating in outdoor sports events, apple picking, and visiting pumpkin patches are also classified in the same category if safety precautions are observed. These safety precautions include wearing masks, using hand sanitizers before picking apples or touching pumpkins, and maintaining social distancing.
3. Low-Risk Activities
Thanksgiving activities that the CDC considers low risk include enjoying Turkey dinner with only the members of your household. Another is delivering boxes of traditional Thanksgiving family meals to your loved ones and close neighbors.
Other low-risk activities are virtual dinners with family and friends; shopping online before or after Thanksgiving; and watching parades, movies, and sports events on television at home.
Spread Some Holiday Joy this Thanksgiving!

Breast Cancer Car Donations makes it easy for you to spread some holiday joy this Thanksgiving without having to leave the comfort of your home! By donating to us any type of vehicle that you no longer need, you'll be helping save the lives of needy breast cancer patients in your community.
We'll sell your donation through an auction and use the proceeds to support the life-saving programs of our breast cancer-focused charity partners. The funding will enable them to sustain their delivery of critical breast health services in your local area to all those who need them.
Thanks to your contribution, uninsured and financially struggling breast cancer patients will be able to gain access to top medical facilities where they can get various types of treatment, including surgery, chemo, and radiation therapy. Other beneficiaries get to receive free breast cancer screening and prevention and education services.
Donating to us is quick, simple, and hassle-free. The only thing you need to do is to inform us of your decision to donate. Our team will handle everything for you from that point onward, including all the paperwork and the free pickup and towing of your vehicle wherever you had it parked or stored anywhere in the United States.
Within days following the sale of your vehicle, we'll send you your 100% tax-deductible sales receipt by mail. With this receipt, you can claim a top tax deduction in the next tax-filing season.
Aside from the valuable material rewards that you'll get for your donation, you'll also be privileged to enjoy a most satisfying donating experience, knowing that your gift will help save human lives.
If you have any questions or concerns about our donation program, including our donation process, feel free to contact us at 866-540-5069. You may also write to us here.
Celebrate the Holiday Safely This Way
Celebrate Thanksgiving both safely and meaningfully by donating a vehicle for the benefit of destitute breast cancer patients in your community. Call Breast Cancer Car Donations at 866-540-5069 or fill out our online donation form now!