Take Time to Appreciate the Nurses in Your Life This 6th of May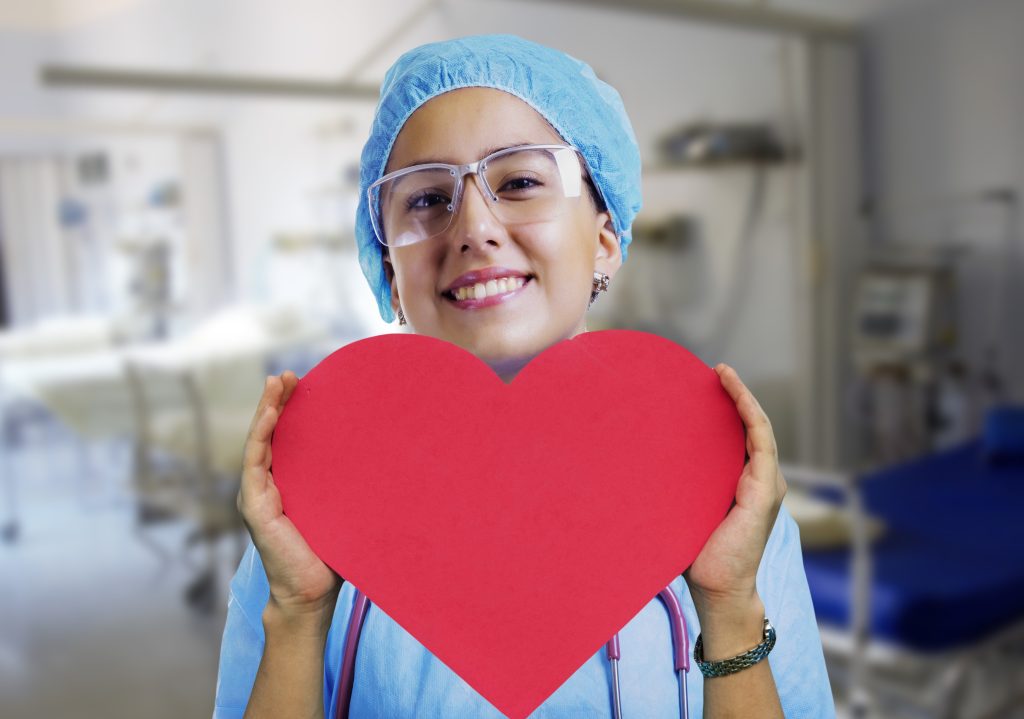 Take Time to Appreciate the Nurses in Your Life this 6th of May
Many will surely agree that being a nurse requires a lot of patience and compassion for helping people who are sick. The job can also be pretty draining, and we mean both physically and emotionally. From dealing with stubborn patients regularly to walking back and forth from ward to ward tending to patients, to witnessing deaths almost every day, our nurses have all the reason to be recognized for their industry and dedication to duty.
Sure, the job can be really exhausting, but it's also a rewarding one. There's nothing more fulfilling than saving lives, which is what exactly nurses do as part of their profession. As such, a special day was created to honor these caring men and women – National Nurses Day.
Taking place every 6th of May, National Nurses Day is an occasion for everybody to acknowledge the crucial role nurses play in our society. Apart from that, the event also kicks off the National Nurses Week, which is celebrated annually from May 6 to May 12, the birthday of Florence Nightingale, the founder of modern nursing.
The special day should remind you to take time to appreciate the nurses in your life this 6th of May.
How People Observe National Nurses Day
Although not a public holiday, the day is celebrated annually with the launching of various events throughout the United States. Typical activities include receptions, seminars, recognition dinners, banquets, and community programs to honor nurses. Flowers and presents are usually given to nurses by their loved ones, doctors, and patients.
If you'd like to take part in the event but do not know of any nurse in particular, you can simply show your support by greeting nurses in social media. You can also visit a nearby hospital and just thank the nurses you bump into. They may not know you, but it'll definitely mean the world for them to receive a compliment.
Save Lives with Us
While nurses are always busy saving lives, you, too, can do your own part in pursuing the same noble objective. All it takes is a simple act of charity. By donating a vehicle you no longer need to Breast Cancer Car Donations, you'll be helping save the lives of destitute breast cancer patients in your area.
In partnership with the country's reputable nonprofit organizations dedicated to fighting breast cancer, we are committed to assisting uninsured and underprivileged patients diagnosed with the life-threatening disease. We sell via auction all vehicles donated to us and use the proceeds to support the comprehensive breast health services that these IRS-certified 501(c)3 nonprofits deliver to their beneficiaries. These services are centered on breast cancer prevention, screening, diagnosis, treatment, and research.
While your charitable contribution will greatly benefit breast cancer patients and their families, you will also get your share of rewards, including a top tax deduction, after your donated vehicle is sold at auction. You'll also receive free towing services and enjoy our quick and convenient donation process with no paperwork involved.
If you want to know more about how you can help save lives and get rid of an unwanted vehicle at the same time, call us at 866-540-5069 now or send us a message online. You can also check out our FAQs page for more information.
You can donate your car today by filling out our secure online donation form or calling us directly. We accept almost all types of vehicles regardless of their age and condition. We also accept vehicle donations anywhere in the United States since we have car donation programs in all 50 states.

Touch Hearts with Your Vehicle Donation!
To mark May 6 – National Nurses Day – in a truly meaningful way, why not give the gift of hope to the suffering breast cancer patients in your area? Call us at 866-540-5069 and touch their hearts with your car donation!