Susan B. Anthony Day: 3 Ways of Supporting Women's Causes to Honor This Icon of Women's Suffrage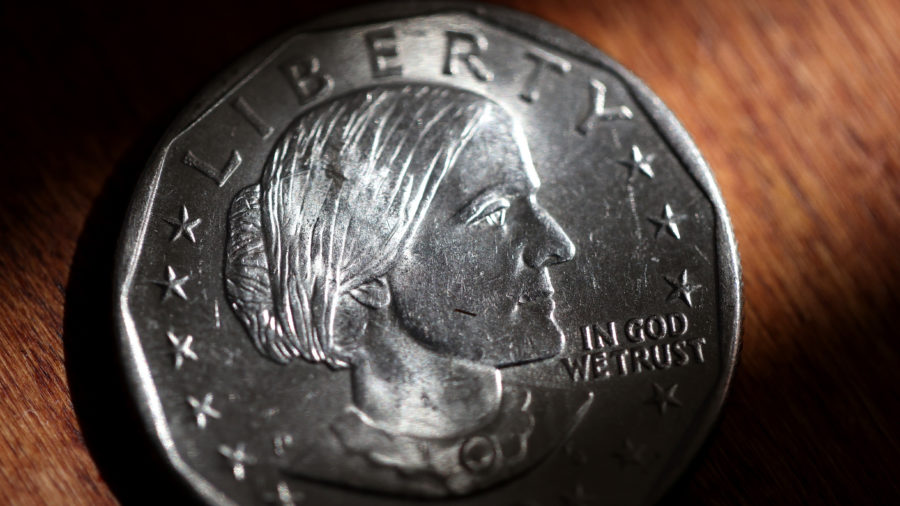 On February 15th, Pay Tribute to This Great Women's Rights Advocate
Susan B. Anthony made her mark in our nation's history by fighting for equal rights for women. She spent over 50 years of her life championing the cause of women's rights. Her actions fueled the movement for women's suffrage in the United States.
February 15th is celebrated as Susan B. Anthony Day. The commemorative holiday marks the birth of this dedicated women's rights advocate.
Who Is Susan B. Anthony?
Susan B. Anthony was raised as a Quaker, a member of a religious society that believes that every person is equal under God. That was the reason why she and her siblings all became activists against slavery and injustice.
She met Elizabeth Cady Stanton, one of the founders of the U.S. women's rights movement, in 1851. The two women co-founded the American Equal Rights Association, an organization that sought equal rights and opportunities for all genders.
Anthony and Stanton published The Revolution in 1868 to spread ideas about equality and the rights of women. To raise funds for their movement, Anthony did lectures on women's suffrage and became well known for her powerful speeches.
Anthony and Stanton later founded the National Woman Suffrage Association after they contested the 14th and 15th Amendments to the U.S. Constitution that granted African American men the right to vote but withheld the same right for women.
In 1872, Anthony tried to defy the law by voting. She was promptly arrested and was tried for the crime. This brought more attention to the women's suffrage movement.
Congress finally granted American women the right to vote in 1920 following the ratification of the 19th Amendment to the U.S. Constitution. Unfortunately, Anthony did not see the fruits of her lifelong mission. She died 14 years before the 19th Amendment was ratified.
How You Can Meaningfully Celebrate Susan B. Anthony Day
Susan B. Anthony lived her life embodying the belief that equal rights should be granted to everyone regardless of gender. Here is how you can pay homage to this iconic champion of women's rights on her special day.
Support women's causes.
Join an organization that advocates for women's rights. During her time, Anthony fought for women's suffrage. The crusade continues as women fight for equal opportunities and equal pay in the workplace and against various forms of abuse.
Educate others.
Brush up on history and educate your kids, your co-workers, and your community about the early struggles to achieve equal rights for women. Learn about women's rights at present. Looking back at the past will help people appreciate the gains of the women's rights movement over the years and find clues on how to pursue equal rights for all genders in our era.
Support other women.
Empower and uplift women in your community by encouraging them to reach their full potential. Share your time with them. Support their small businesses. Give them compliments. With your support, these women can make a difference in your corner of the world.
Reach Out to Needy Women Suffering from Breast Cancer
One outstanding way of celebrating Susan B. Anthony Day on February 15th is by reaching out to destitute women in your community who have been diagnosed with breast cancer. One simple way of doing this is by donating any vehicle you no longer need to us at Breast Cancer Car Donations. We will use your donation to help save the lives of these women.
Once we get hold of your donation, we will sell it via auction. We'll then use the generated funds to support the life-saving programs and services of our breast cancer-focused nonprofit partners. These IRS-determined 501(c)(3) nonprofits cater to breast cancer patients who have no access to essential health care because they do not qualify for health insurance. Thanks to your gift, these nonprofits will be able to help uninsured and destitute breast cancer patients get access to various types of cancer treatment and follow-up care for free. Other beneficiaries can take advantage of their free cancer screening and cancer prevention and education services.
Making a car donation to us is the simplest and most convenient way to dispose of an unwanted vehicle. You can make your donation in the comfort of your home with just one short phone call to us.
In exchange for your contribution, we'll mail to you your 100% tax-deductible sales receipt a couple of weeks after your car gets sold. With this receipt, you can claim your top tax deduction in the next tax season.
We'll also haul off your unwanted vehicle for free at a date, time, and place of your convenience. You can avail yourself of this service wherever you reside in the country since Breast Cancer Car Donations operates in all 50 states.
However, the best reward you'll get is not a material thing. It's the joy and satisfaction you'll experience, knowing that your donation will be used to help save lives.
We accept nearly all types of vehicles, including one that is no longer in the best of shape.
If you have any questions or concerns, feel free to contact us at our toll-free hotline 866-540-5069. You may also leave us a message here. Feel free to visit our FAQs page to learn more about our donation program.
Help Save Lives Today!

If she were alive today, Susan B. Anthony would be proud to see her fellow Americans helping disadvantaged women. Honor her memory by extending a helping hand to the breast cancer-afflicted women in your community. Your car donation can help save their lives. Call Breast Cancer Car Donations at 866-540-5069 or fill out our online donation form now!