Stress Awareness Month: 6 Ways to Deal with Pandemic Pressure to Protect Your Mental Health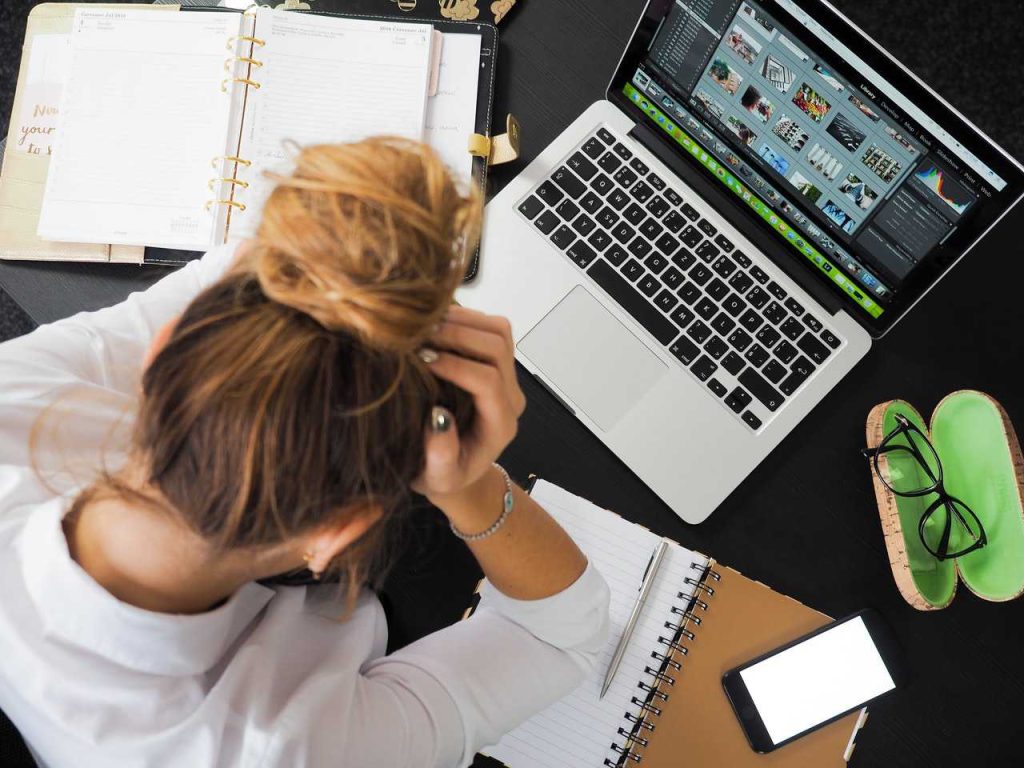 Know How Best to Keep Your Stress at Bay This April
"Stress" is a word that's all too familiar to many of us. You experience it when you're being overwhelmed by outside forces. At times, you even feel like you wouldn't be able to cope with the tough situation you're facing.
According to a report by the American Psychological Association, stress has become an emerging mental health crisis in the United States, mainly because of the COVID-19 pandemic. Based on the survey conducted by the group, 78% of Americans admitted that the pandemic was causing significant stress in their lives.
Dealing with pandemic issues has added to the pressures of work, household, finances, and relationships, causing severe stress and trauma to many people. In the study, 49% of the respondents admitted that the pandemic was negatively affecting their behavior due to the mental and emotional stress that it's bringing them. Some acknowledged that they were getting angry quickly and becoming more prone to snapping, yelling, and having mood swings.
As we observe Stress Awareness Month this April, health care professionals and experts are expected to join hands to promote increased awareness about the stress epidemic that's gripping our nation.
How You Can Effectively Manage Your Stress
You can manage the stress factors in your life in several ways. However, to be able to do that, you need to set aside time to relax and regroup to cope with the massive pressure you are facing in your life during this extraordinary time. Here are the things you can do to lower your stress level.
1. Exercise.
Some gyms have opened their doors, but with social distancing restrictions. If you're unsure whether you'd be comfortable going to the gym to get a workout, you can still exercise and get fit in your own home.
Physical activity relaxes your body and lifts your mood. Two and a half hours of moderate exercise is recommended per week while for more rigorous exercise, 75 minutes will do.
2. Relax.
If you are feeling stressed, take a moment to stretch your muscles, get a massage, or take a hot bath. Get the proper amount of sleep at night so you will wake up feeling refreshed.
3. Take deep breaths.
When you're feeling overwhelmed by the pressures bearing down on you, step back from the situation and focus on deep breathing. Lie down or sit up, close your eyes, imagine yourself in a relaxing environment and take deep breaths. Do this for 5 to 10 minutes. This will help you calm down.
4. Eat healthy food.
Caring for your body will also help you improve your mood. Meals should be balanced with vegetables, lean protein, and whole grains. Eat at regular intervals.
5. Engage in a hobby.
Set aside time for the things you enjoy doing like reading, knitting, watching movies, or doing puzzles. Even 20 to 30 minutes of these relaxing activities will help you manage your stress.
6. Talk about it.
Talk about your problems with your family members or friends to ease your burdens. Articulating your fears and feelings can help you lower your stress.
These People Suffer More Stress Than Anybody Else
If your stress level is on the rise as a result of the pandemic, that's probably almost insignificant compared to the stress being experienced by people who have been diagnosed with breast cancer, particularly those who are uninsured and have little means to pay for the high cost of their treatment.
You can readily extend a helping hand to the financially struggling people in your local area who are battling breast cancer. All you have to do is get in touch with us at Breast Cancer Car Donations and donate to us any vehicle you no longer need.
We'll auction off your donated vehicle and use the proceeds to support the life-saving programs and services of our breast cancer-focused nonprofit partners in your area. Just like us, these IRS-certified 501(c)(3) nonprofit organizations are on a mission to improve the condition and save the lives of our fellow Americans who are afflicted with breast cancer.
Through the funds collected from your donation, our charity partners will be able to serve more needy breast cancer patients, providing them with easy access to medical facilities where they can undergo full treatment, including chemo, radiation therapy, and surgery.
As a donor, you will be entitled to claim the maximum tax deduction during the next tax season.  We will mail your 100% tax-deductible sales receipt within 30 days after the sale of your vehicle.
We also offer free towing in all parts of the U.S. Just give us your complete address and your preferred date, time, and place, and we will coordinate with a local towing company to do the job.
The best reward you'll get, however, is the priceless feeling of satisfaction for touching the lives of needy breast cancer patients and their families.
We accept nearly all types of vehicles regardless of their age, running condition, or physical state. You can check out this page to see what we've been getting from our donors.
For more information on our vehicle donation program, check out our FAQs page. If you have any concerns or questions, you may call us at 866-540-5049 or send us a message online.
Free Breast Cancer Patients from Stress Today!

Mark Stress Awareness Month this April by helping ease the terrible stress that's wracking the minds and bodies of breast cancer patients. Your car donation will give them hope of getting an extended lease on life. Call Breast Cancer Car Donations at 866-540-5069 or fill out our online donation form now!