Start the New Year Right with These 6 Awesome Ideas!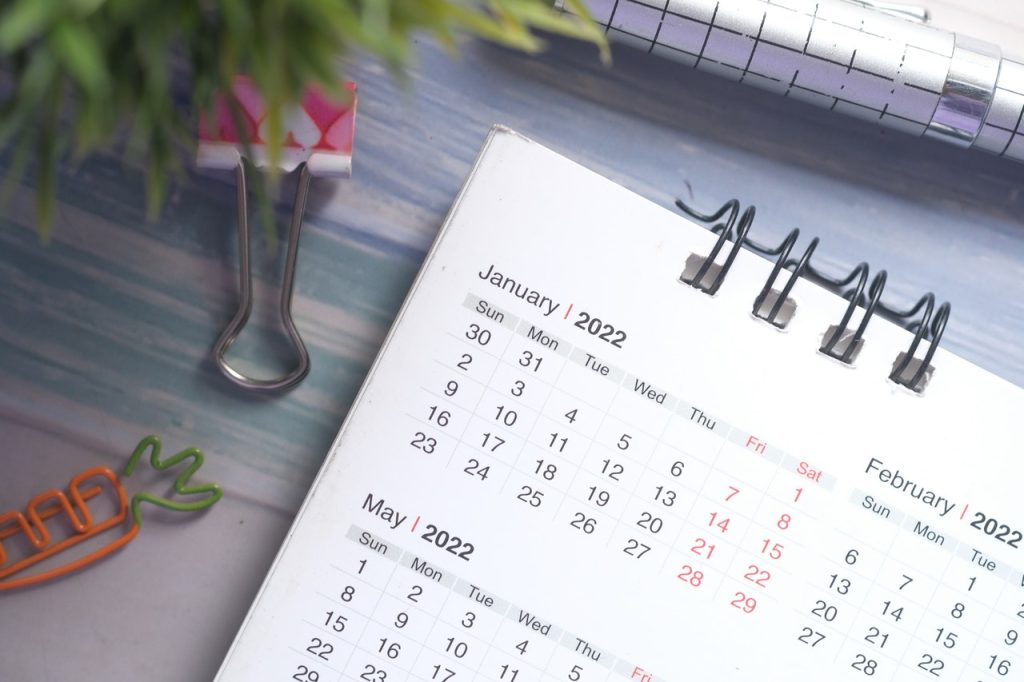 2022 May Be Your Best Year Yet!
There's no better time than New Year's Day to start healthy habits that will make our lives more meaningful and worthwhile — whether it's stepping outside for an energizing run, going to a store to shop for nutritious foods, or completing a home project you've constantly been putting off.
Regardless of how you spend the first day of 2022, the good news is that another year filled with endless opportunities for new beginnings awaits you. This may be your best one yet!
That being said, Breast Cancer Car Donations presents six awesome ideas for kicking off the New Year on a positive note:
1. Acquire a new skill.
Have you always wanted to learn how to bake vegan desserts? Or perhaps, play the guitar since you never had time to do it? Well, the New Year is the perfect time to get those skills into your system!
2. Declutter your home for a clean start.
Why wait for spring to thoroughly clean your house when you can do it first thing in 2022? Do it the Marie Kondo way by paring your stuff down to only those that bring you happiness. Nothing says a fresh New Year like sprucing up your nest and ridding it of unnecessary items!
3. Organize your devices.
Like all the rooms in your house, your devices might need a bit of decluttering, too. Delete all those unwanted apps, songs, photos, and videos from your phone, and move all those old and useless files to your recycle bin. Your phone and laptop will appreciate you for it.
4. Send handwritten thank-you cards to those who helped you this year.
Put your gratitude into writing and mail the letters to those dear to your heart. Yes, you read that right — mail them, not text or send the message via chat. As we're now living in an age where communication is mostly done online, sending handwritten letters has become so rare that anyone who receives one finds the gesture extremely thoughtful and pleasing.
5. Set your 2022 resolutions.
Take a moment to jot down your goals for the coming year. However, make sure the goals are realistic and achievable. A good tip is to break down a major goal into several projected milestones you aim to achieve. That way, you'll be able to celebrate small wins and allow them to push you further until you finally accomplish your main goal.
6. Volunteer.
Begin the year on the right foot by giving back to your community through the act of volunteering. Whether planting trees, serving meals at a soup kitchen, or cleaning up the local park, doing good deeds will surely make you feel good.
Help Make 2022 a Much Better Year for Breast Cancer Sufferers
New Year's Day is an excellent time to reach out to the struggling individuals in your community. Among them are those women who are battling breast cancer, particularly those who cannot afford the high cost of cancer treatment.
You can extend them a helping hand by simply donating your old and no-longer-needed vehicle to us here at Breast Cancer Car Donations. We'll auction off your donation to raise funds for our breast cancer-focused nonprofit partners, helping them provide comprehensive breast health services to uninsured and underprivileged patients in your area. The services include providing their beneficiaries with easy access to top medical facilities and financial assistance to cover the cost of their treatments, physician visits, medications, and follow-up care. Other beneficiaries get to receive free breast cancer screening and prevention and education services.
As our way of thanking you for your generous contribution, we'll mail you the 100% tax-deductible sales receipt of your car days after it gets sold. The receipt will enable you to claim the highest possible amount of tax deduction you're entitled to get in the next tax season.
You'll also benefit from the free towing service that we will provide you at a date, time, and place of your choice.
Above all, your act of charity will bring you that priceless feeling of joy and satisfaction for doing something extraordinary that can help save lives.
You can donate almost any type of vehicle, regardless of its age or condition. Moreover, you can make your donation anywhere in the United States.
If you're interested to learn more about our donation program, including our quick and convenient donation process, feel free to visit our FAQs page. If you have any questions or concerns, you may call us anytime through our toll-free hotline at 866-540-5069 or you may message us here.
Welcome the New Year with an Awesome Act of Kindness!

Ready to part ways with your timeworn vehicle and give it a new purpose this New Year's Day? Donate it to us so we can turn it into a lifesaving instrument for the breast cancer sufferers in your community. Call Breast Cancer Car Donations at 866-540-5069 or make your donation here today!