5 Ways To Welcome The Coming Of Spring on March 20th – The Spring Equinox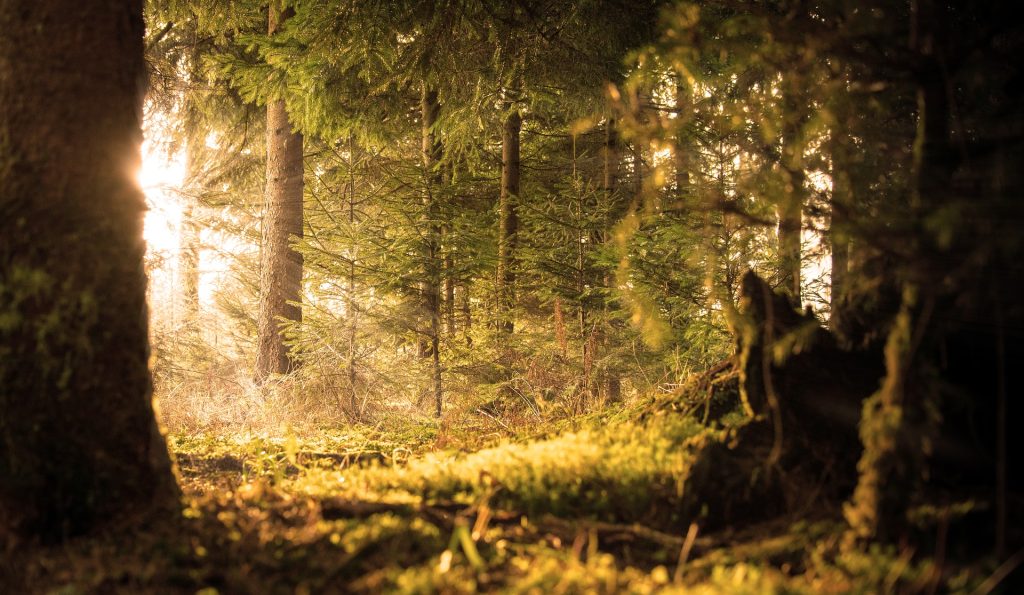 5 Ways to Welcome the Coming of Spring On March 20—Spring Equinox
March 20—spring equinox is the best news to anyone who can't wait to say goodbye to winter and hello to spring! If you're not familiar with one of the greatest solar celebrations of the year, spring equinox marks the first day of spring in the Northern Hemisphere and the first day of fall in the Southern Hemisphere as the Earth's celestial equator directly passes through the sun. The word "equinox" was derived from the Latin words aequus and nox which roughly translate to "equal day and night."
For thousands of years, spring equinox has been viewed as a time for nature's rebirth and renewal. To any regular person in today's world, the best part about this momentous event is that we'll all get a chance to press the reset button in our lives! Let's welcome the brighter days by making the first day of spring a memorable one!
Ideas to Help You Welcome the Coming of Spring
Did you know that spring's arrival can cause your energy levels to rise as well as increase your motivation to accomplish more tasks? Don't let this go to waste! Here are 5 ways to welcome the coming of spring on March 20—spring equinox:
Spend some time outdoors!
As the first official day of spring comes, ride a bike to the park and take a moment to appreciate the world around you. Breathe in all that fresh air as you witness the beauty of nature as it goes on a transition journey with the seasons. Embrace this change as a gift and a glorious invitation to improve and enhance your life.
Spring is the perfect time to plant some seeds in both literal and figurative contexts. In today's highly industrialized and materialistic culture, there's nothing more humbling and human than to get your hands dirty as you plant something that grows and has a purpose. It's amazing to think that a tiny, insignificant seed can also be something that's rich with possibilities.
Beautify your home with flowers!
Despite their delicate fragility, flowers have the power to change a person's mood or the atmosphere in a room. With spring bearing down on us, why don't you decorate your home with some fresh and colorful blooms?
Invite your friends and family over for dinner!
Showcase your culinary talents and whip up a hearty home-cooked meal for your friends and family. Did you know that you can have some decadent treats and an impressive spring weeknight dinner without going crazy in the kitchen?
For example, you can take a break from the usual cheese plate by mixing up a buttery, herb-packed cheese spread and serving it with bread and chilled white wine. if you want to go for a Greek-inspired dinner salad, you can splurge on white salmon paired with spring veggies. Cornmeal cake with buttermilk ice cream and rhubarb compote for dessert would sound really good!
Let an egg stand on its end!
According to the legends, the egg is able to stand on its end during spring equinox. There isn't really any evidence to prove this to be true, but there's really no harm in trying, right? You can just do it for fun.
Hit the Reset Button!
As winter bids goodbye on March 20—spring equinox, take advantage of the sense of newness, freshness, and invigoration that it brings! With optimism and bravery as the cornerstones of this time of year, now's the best time to take action in the areas of our lives where change is long overdue.

Help Breast Cancer Patients Enjoy the First Day of Spring
As you celebrate the first day of spring, think about giving new hope to individuals whose lives have been touched by breast cancer. You can easily and effectively do that when you make a vehicle donation to Breast Cancer Car Donations.
Once we get hold of your donated vehicle, we'll sell it via auction and use the funds to support the comprehensive breast health services that our charity partners provide to all who need them. These IRS-certified 501(c)3 nonprofit organizations provide financial assistance as well as access to medical facilities to uninsured and underserved breast cancer patients so they can undergo full treatment and rehabilitation. They also offer free breast cancer screening to individuals to enable early detection of the life-threatening disease as well as other breast cancer prevention and education activities.
You will also personally benefit from your vehicle donation since you'll get free towing services and a 100% tax-deductible sales receipt that will entitle to claim a top tax deduction in the next tax season.
For more information on our vehicle donation program, check out our FAQs page. For inquiries, you may call us at our toll-free hotline 866-540-5069 or send us a message online.
You can make your donation by filling out our secure online donation form or calling us directly. We accept almost all types of vehicles regardless of their age and condition. We also accept vehicle donations anywhere in the United States since we have car donation programs in all 50 states.
Celebrate the Onset of Spring with a Car Donation!
If you want to celebrate the coming of spring on March 20, nothing could be more meaningful than donating a vehicle that will give hope of a new lease on life to people who need it the most—the breast cancer sufferers in your own community. Call us at 866-540-5069 and help save lives with your car donation!