Spring Equinox: How to Celebrate the First Day of Spring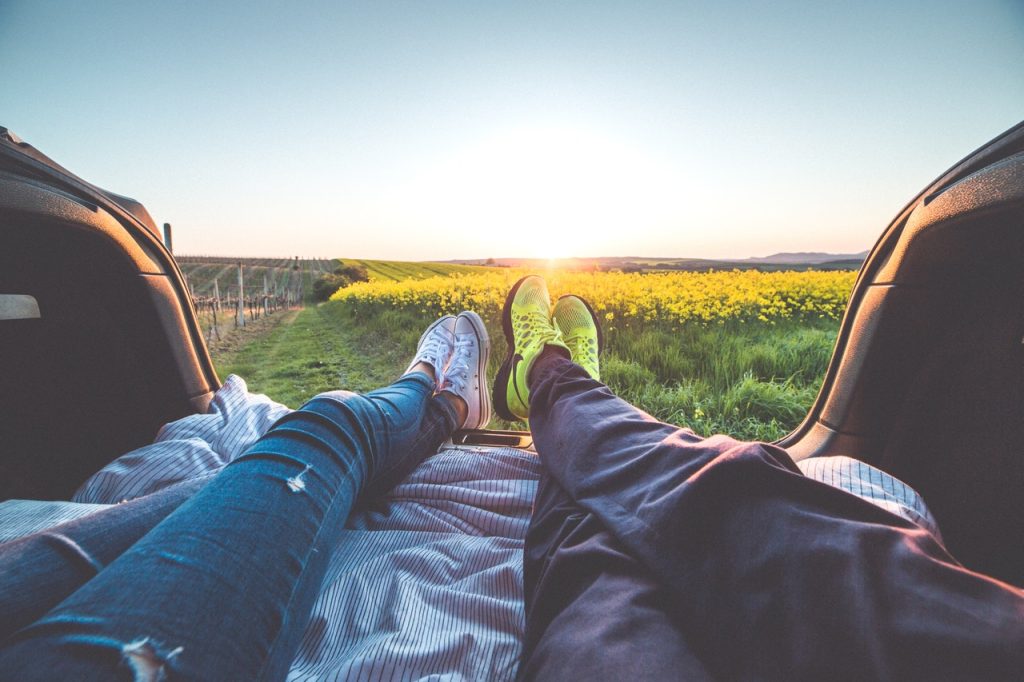 6 Fabulous Ways to Welcome the Sunny Season on March 20th
For people who hate the harsh winter weather, the spring equinox is something they always look forward to. This year, it will fall on the 20th of March. Flowers will be in bloom, birds will finally come out of hiding and sing joyously, and of course, Mister Sunshine will be smiling brightly at us once again.
The term "equinox" is a Latin word that means "equality of night and day." It's the time when the length of night and day will be nearly identical.
Many folks see this occasion as an opportunity to turn over a new leaf, hoping to throw their bad habits away once and for all. The spring equinox has been celebrated for thousands of years as a time of renewal, rebirth, and new beginnings. It's pretty much like the New Year, minus the fireworks and champagne toasts.
Usher in the First Day of Spring by Doing These 6 Things
Unless you have your hands full on this day, there's no excuse for you to miss the first day of spring. Plus, it's been said that spring's arrival can cause a spike in your energy levels, giving you all the more reason to welcome the sunny season with open arms.
To help you spend the spring equinox in the most meaningful way possible, we've rounded up six fabulous ideas below.
1. Plant a new life.
While many flowers will bloom on their own accord once spring sets in, it wouldn't hurt to start planting your own garden. If you happen to live in a place where it's impossible to plant anything, you can grow your greenery indoors. Don't worry — no green thumb is required!
2. Enjoy the outdoors.
Celebrate the new season by heading outside to appreciate the natural world. Take a hike, go for a leisure bike ride, have a picnic with the fam, or simply lay on the grass and breathe some fresh air. Take all the time you need to embrace the wonders of nature.
3. Have a family reunion.
Spend your first spring day like the Japanese by visiting your relatives and spending quality time with them. Shunbun no Hi, the Japanese version of the spring equinox, is meant to be a family event.
4. Bring spring into your nest.
Give your home a fresh makeover by decorating it with colorful spring flowers. Bring the relaxing scents of spring into your surroundings using an essential oil diffuser. You can even set up a spring Easter tree and keep it until Easter Sunday!
5. Have a feast.
Spring celebration is incomplete without a sumptuous meal with our loved ones. For the perfect equinox party, serve dishes that honor the coming of the season — eggs, sprouts, shoots, early spring crops, seasonal local produce, and wine.
6. De-clutter your home.
Getting rid of clutter and anything that you no longer need is a great way to restore balance in your house. With your place clear of unwanted stuff, you'll be making space just in time for the new season.
Here's How You Can Make a Difference on the First Day of Spring
You can share the spirit of hope and new beginnings that the spring equinox brings by doing something that will bring hope to the needy breast cancer patients in your community. All you got to do is donate an old vehicle, one that you no longer need, to us at Breast Cancer Car Donations.
We will sell your auto donation and use the proceeds to fund the critical breast health services that our nonprofit partners deliver to their beneficiaries. These IRS-certified 501(c)(3) nonprofit organizations use the funding that we give them to provide uninsured and destitute breast cancer patients with a range of breast health services, including access to medical facilities where they can undergo full treatment and rehabilitation. They also offer free breast cancer screening, early detection, prevention, and education services.
As a donor, you'll be entitled to a top tax deduction. Expect to receive the 100% tax-deductible sales receipt of your donated vehicle a few days after it is sold.
You can count on us to haul your vehicle away for free wherever you had it parked or stored anywhere in the U.S. You can also count on us to manage all paperwork on your behalf. That's how much we value you.
The greatest reward, however, is the feeling of satisfaction you'll experience knowing how your contribution can save lives.
We accept almost all types of vehicles regardless of their age, mileage, or condition. Check out this page to know more about the vehicles that are commonly donated to us.
If you have any questions for us, you may send them here or give us a call at 866-540-5069. For more information on our vehicle donation program, you may head over to our FAQs page.
Help Save Lives Today!

There's no more wonderful way to welcome a new season than by helping extend the lives of breast cancer sufferers. What are you waiting for? Call Breast Cancer Car Donations at 866-540-5069 or fill out our online donation form now!