Soup Month: Top 5 Best Winter Soups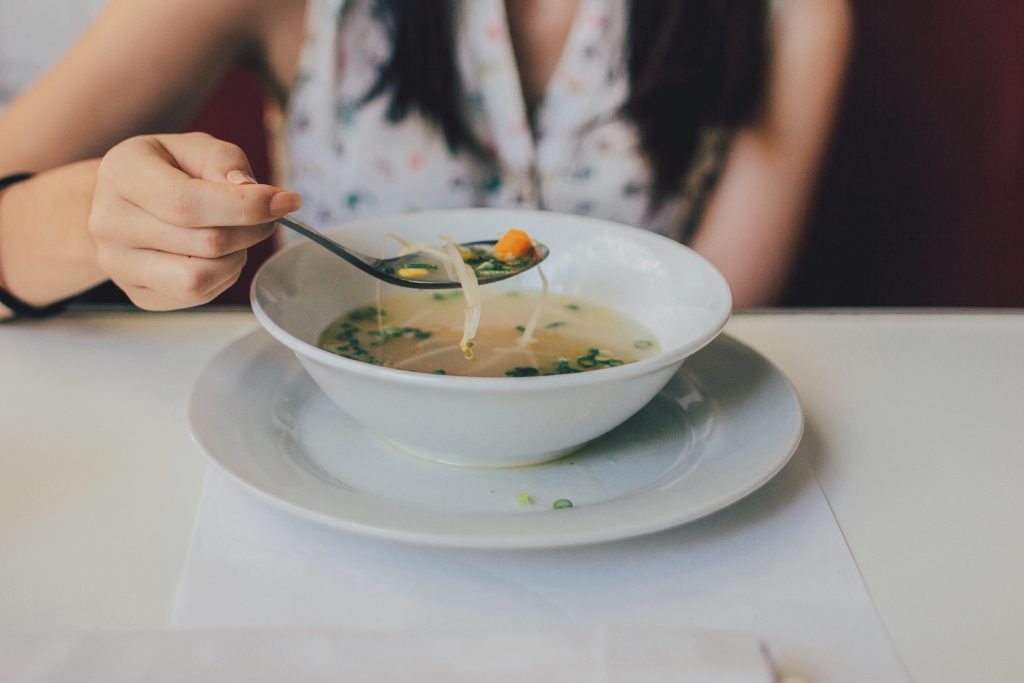 Soup Month: Top 5 Best Winter Soups To Keep You Warm During the Cold Season
As winter grips most parts of the United States at this time of the year, a nice big bowl of warm soup brings much needed comfort and relief. That's why people celebrate Soup Month in January!
We at Breast Cancer Car Donations present our top 5 best winter soups. When your body craves comfort, you can never go wrong with any of these soups. They are particularly perfect for chilly days when all you want is to stuff yourself with warm food and hibernate like a bear.
If you aren't really fond of eating a bowl of soup, this January is your perfect chance to change the way you feel about it. Join the nation as we celebrate Soup Month in January. Aside from it being a perfect food to keep you warm, it also provides you with a lot of health benefits.

Top 5 Soups to Keep You Warm This Winter
Whether you're fighting a cold or striving hard to get through this crazy cold season, a good bowl of soup can be a great idea to help you warm up your insides.  Whatever your preferences are, these top 5 best soups can definitely help you lessen the chill during the cold winter days of January:
1. Asian Meatball Soup
With the fresh flavor of chicken, this soup is extremely great for cold winter days. It's loaded with protein from the healthy vegetables and is a perfect addition to a healthy and balanced meal plan.
2. Pho
Pho is a Vietnamese cuisine that has become a favorite in certain parts of the world, including America, because of its exquisite taste. A bowl of pho typically contains rice noodles along with bean sprouts, mint leaves, cilantro, lime, as well as meat. It's a versatile soup that can be eaten no matter what season it is but is especially good when you're craving for a good soup on a winter day.
3. Thai Red Curry Chicken Soup
This soup will definitely bring the rich flavors of Thailand into your own kitchen. The Thai Red Curry Chicken soup is made of red curry paste, onion, ginger, and garlic to add an aromatic flavor to the coconut milk. Throw in some chicken and broccoli and you'll be sure to enjoy a bowl of soup that's better than your usual take-out.
4. Chicken Noodle Soup
This is especially good when you're feeling under the weather on a cold day. All you have to do is to add the ingredients into your slow cooker and leave it to do its wonder. Sit back, relax, and wait for your bowl of goodness after it is cooked.
5. Chicken Black Bean Soup
This bowl of goodness is made of salsa-broth base added with chicken and lots of black beans. The Chicken Black Bean Soup is loaded with flavor, which is why many people love it. If you want to take this soup into the next level, you can top it with diced avocado, green onions, jalapenos, or tortilla chips.
January is definitely a big month for people who love soups. If you've just discovered that January is soup month and are wondering how you can celebrate it, well, go ahead and make one or two of the soups listed here.
Help Breast Cancer Sufferers on Soup Month
As you enjoy a bowl of your favorite soup, spare a thought for the suffering breast cancer patients in your community. You can somehow ease their plight and even help save their lives by donating a vehicle you no longer need to us at Breast Cancer Car Donations. We auction off donated vehicles of various types to provide funding for the breast health services that our nonprofit partners deliver to various communities all over the country. These IRS-certified 501(c)3 nonprofit organizations provide uninsured and underserved individuals with financial assistance, education, early detection, and access to medical facilities where those diagnosed with breast cancer undergo full treatment, thus bolstering their chances of surviving the disease.
Your charitable contribution will also enable you to enjoy outstanding rewards including a top tax deduction after your donated vehicle is sold at auction.
To find out the details of our vehicle donation program, check out our FAQs page. If you have questions, you may phone them to us at our toll-free hotline 866-540-5069 or send us a message online.
You can make your car donation by filling out our secure online donation form or calling us directly. We accept vehicle donations anywhere in the United States since we have car donation programs in all 50 states.

Share That Soothing Feeling with Your Car Donation
As a steaming bowl of your favorite soup fills you with warmth and satisfaction on Soup Month, share the soothing feeling with the less fortunate people in your community, especially those stricken with breast cancer, with your car donation to us at Breast Cancer Car Donations. Call us at 866-540-5069 and get free professional towing service!