Small Business Week: Top 5 Low-Cost Ways to Promote Your Small Business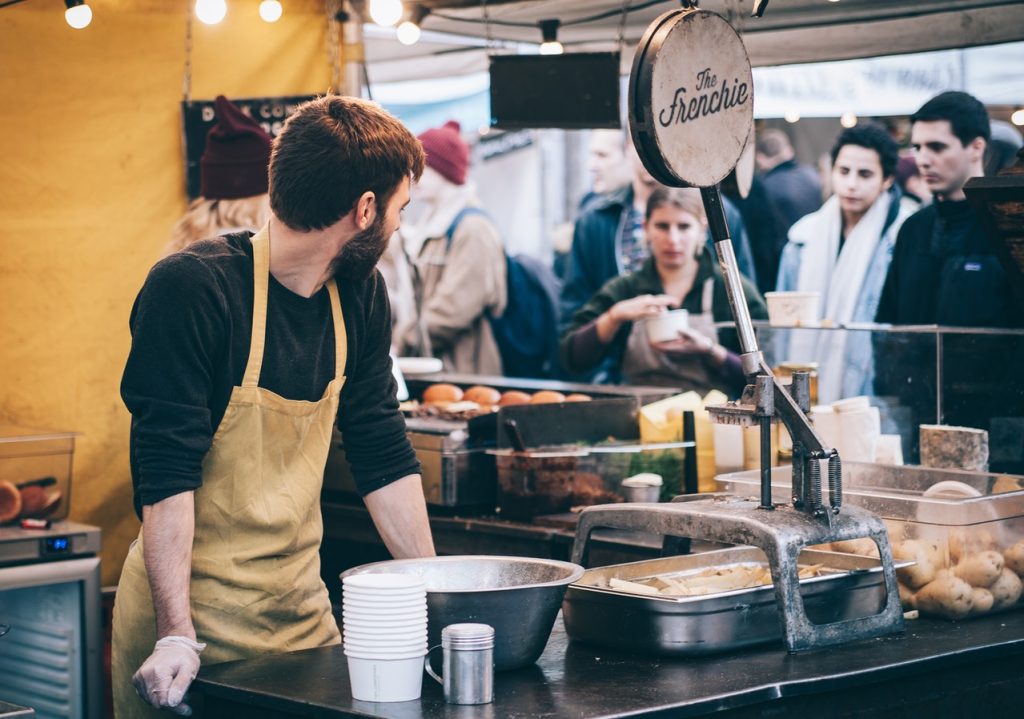 You Don't Need to Spend a Fortune to Boost Your Sales!
You need to zealously promote your business to get more customers and increase your sales. However, if you're running on a shoestring, spending thousands on billboards, primetime TV spots, and even direct mail might not be financially feasible. Fortunately, you don't have to break the bank to promote your small business.
How to Promote Your Small Business
Gone are the days when marketing a business is just a matter of deciding where to have your business ads and other promo materials printed — whether in brochures, flyers, or space in the local newspaper or magazine. In today's digital era, you can find plenty of ways to promote your business even without spending a fortune. Following this year's observance of Small Business Week on May 1–7, Breast Cancer Car Donations shares the following practical tips on how to do just that:
1. Build a social media presence.
Regularly posting content on Facebook, Instagram, Twitter, and LinkedIn isn't enough anymore. An average person spends around 147 minutes on social media viewing hundreds of posts from friends, family, and businesses. Posting boring branded content won't likely catch their attention and keep them engaged.
Cut through the clutter by interacting with your audience and communicating with your followers. Ask them questions, comment on their posts, or do Facebook or Instagram live.
It also helps to encourage user-generated content. In other words, encourage your customers to post about your business by hosting events, giving away coupons, discounts, or buy-one-get-one deals to those who patronize your brand. Seeing content from real customers is an excellent social proof that enhances the credibility of your business.
2. Create a referral program.
Studies show that consumers are more likely to trust personal recommendations rather than sponsored ads. Indeed, referral marketing is one of the most effective ways to encourage loyal customers to promote your brand. To further motivate loyal customers, offer them referral discounts, product or service upgrades, mystery gifts, and coupons.
3. Partner with other brands.
Partnering with other brands and cross-promoting your products and services allows you to expand your reach, build credibility, and generate new leads. The key to a successful partnership is to look for businesses with shared interests and audiences. However, make sure that they don't compete with you.
For example, take a look at the collaboration between Whirlpool and Swash. Swash is a laundry detergent while Whirlpool is a multinational manufacturer of appliances, including washing machines. Swash recommends Whirlpool by posting a photo where customers can clearly see Whirlpool's logo. Whirlpool also promotes Swash by placing its picture on its website and providing a discount (and a promo code to redeem it) on your first purchase of Swash.
Both brands are complementary, and their collaboration is responsible for sales increases and enhanced brand awareness.
4. Set up a Google My Business account.
Creating a Google My Business account is one of the most effective ways to promote your business for free. Having one allows you to appear on Google Maps, Google's Knowledge Panel for branded searches, and the local section of Google Search.
To further increase your chances of showing up higher on Google Maps, optimize your Google My Business Profile. There are several ways to optimize your profile, including filling out and verifying the necessary information, adding business hours, responding to customer reviews, using the product catalog, and uploading photos of your business.
5. Create a LinkedIn account.
LinkedIn is more than just a professional business networking site. If used correctly, it can help promote your business at little to no cost. The first thing you should do to attract potential partners and customers is to optimize your profile. Tell people exactly what you do and give them a reason to connect with you.
Once you've built your profile, connect with people and communicate with them. Share blog posts, join forums, and share quality content. Educating your potential customers and partners allows you to build your brand and earn credibility in your industry.
These low-cost strategies to promote your small business are great ways to improve your bottom line and increase revenue. Take your time to learn which ones work best for you.
Here's Another Rewarding Experience You'll Enjoy
Running a successful small business can be extremely rewarding. That's why you need to learn all the means to effectively promote your business.
Aside from that, there's another rewarding experience you'll certainly enjoy. That's the experience you'll get when you donate your old and unwanted vehicle to us at Breast Cancer Car Donations.
This will allow you to dispose of that vehicle quickly and at zero cost to you. At the same time, your act of charity will make you feel awesome, knowing that we will use your gift to help save the lives of the helpless women in your local community who have been diagnosed with breast cancer.
We'll auction off your donated vehicle and use the proceeds to support our charity partners in delivering comprehensive breast health services in your area. These IRS-certified 501(c)(3) nonprofit organizations use the funding we give to provide uninsured and indigent breast cancer patients with easy access to top cancer centers as well as financial assistance to cover the costs of their treatments, doctor consultations, hospital fees, medications, and other essential health care services. Other beneficiaries get to receive free breast cancer screening, diagnosis, and cancer prevention and education services.
To thank you for your charitable contribution, we'll provide you with our free pickup and towing service at a date, time, and place of your convenience. Your donation will also entitle you to receive the maximum tax deduction in the next tax season.
However, the best reward you'll get is what we mentioned here earlier — the joy and satisfaction of knowing that your donation will be used to help save lives.
You can donate just about any type of vehicle, whether it's still in good condition or not. You're also free to make your donation from any point in the country since our vehicle donation program covers the entire United States.
To learn more about our work, including our quick and easy donation process, check out our FAQs page. If you have any inquiries or concerns, don't hesitate to contact us anytime through our toll-free hotline at 866-540-5069 or message us here.
Extend Lifelines to Breast Cancer Patients in Your Area Today!

Your car donation will give the suffering breast cancer patients in your area a fighting chance to beat the disease. Extend them lifelines today! Call Breast Cancer Car Donations at 866-540-5069 or fill out our secure online donation form now!