Small Business Saturday on November 27th: 5 Helpful Ways You Can Support Local Shops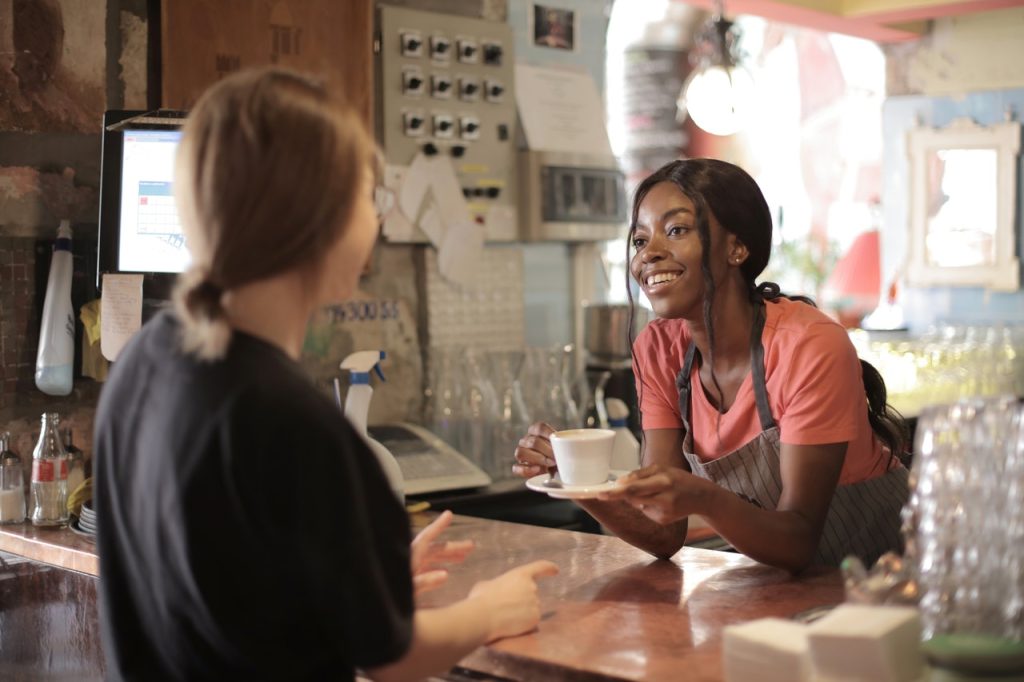 Why Supporting Small Entrepreneurs Makes a Lot of Sense
Small Business Saturday is an annual shoppers' holiday that celebrates small businesses in communities throughout the country. It's the Saturday after Thanksgiving, coming right after Black Friday. For 2021, this special day takes place on November 27th.
The holiday intends to draw attention to small businesses and encourage consumers to shop locally. Although online shopping is more convenient and we love to shop in our favorite brand stores, we shouldn't forget about the local shops within our neighborhood.
These shops create more impact on your community's economy than big-box retail stores. When you patronize small businesses, you'll be helping local entrepreneurs keep their businesses thriving and create jobs for locals, too. Plus, there's a good chance they're owned by people you know or have seen around in your community.
Wondering what you can do to celebrate Small Business Saturday? Breast Cancer Car Donations offers these five impactful ways:
1. Post about Small Business Saturday on social media.
While most people are familiar with the shoppers' rush during Black Friday and the big discounts during Cyber Monday, not many know about Small Business Saturday. Help increase support for local stores by posting about this holiday on your social media platforms. Spread the word about what this shopping holiday is all about.
2. Promote your favorite local businesses.
Help your favorite local businesses get more exposure (and customers) by posting about them on social media. Tell others why you prefer to buy your personal care products and groceries in your neighborhood shop and order takeout food from a local restaurant.
3. Do your grocery shopping at local groceries.
Instead of going to the mall, you can save time by buying your groceries at your local stores. They're also likely to have cheaper prices, too.
4. Buy produce at a farmers' market.
When you buy your produce at a farmers' market, you're directly helping the farmers who grew those vegetables and fruits. You're also making sure that more money stays in your local economy, which may not be the case when you buy your produce in malls.
5. Encourage others to shop locally.
Encourage your family and friends to support local businesses. If they mention that they're looking for certain items, suggest that they start looking for them in local shops.
Reach Out to Needy Breast Cancer Patients Using Your Old Car
One of the most rewarding things you can do is helping out needy people. Just as you show your support to local businesses on Small Business Saturday, why not also extend a helping hand to sufferers of life-threatening diseases such as breast cancer? You can easily do that when you donate an unwanted vehicle to us at Breast Cancer Car Donations. When you do that, you'll be helping destitute breast cancer patients in your area who badly need medical assistance.
We'll auction off your donated vehicle to raise funds for reputable breast cancer charities that we are in partnership with. These nonprofit organizations use the money to deliver comprehensive breast health services to their beneficiaries. Thus, thanks to your donation, uninsured and cash-strapped breast cancer patients in your community will receive much-needed financial assistance and easy access to medical facilities where they can get the full range of treatment. Our charity partners also use the funding to provide their other beneficiaries with free breast cancer screening as well as cancer prevention, education, and counseling services.
Since our charity partners are IRS-certified 501(c)(3) nonprofits, your donation will qualify you to receive the maximum tax deduction in the next tax season.
We'll also provide you with our free professional towing service wherever you're located in the United States.
On top of these material rewards, your donation will allow you to enjoy a most satisfying giving experience, knowing that your gift will be used to help save lives.
We're not choosy at all. We accept almost all types of vehicles regardless of their age, mileage, or condition, including those that aren't working anymore.
For details about our quick and hassle-free vehicle donation process and other details, check out our FAQs page. You can also call Breast Cancer Car Donations at 866-540-5069 or leave us a message here if you have concerns or inquiries you want us to answer.
Give Breast Cancer Victims a Fighting Chance to Beat the Disease!

Help build a brighter tomorrow for breast cancer patients in your community with a simple car donation. Let's turn your unwanted car into a powerful tool that can save lives. Call Breast Cancer Car Donations at 866-540-5069 or fill out our online donation form now!