Should You Still Travel During the Holiday Season Amid the Coronavirus Pandemic?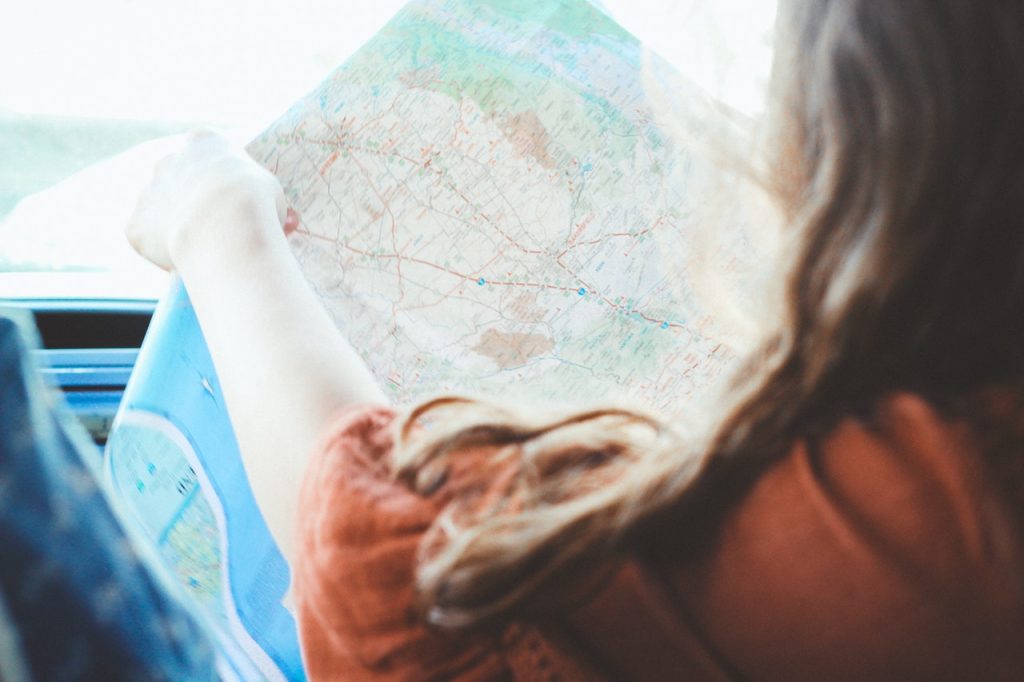 Here's Your Checklist for a Safe Trip
With most states in the country opening up despite the continuing threat of the coronavirus pandemic, many people are tempted to travel during the holiday season to spend time with family members from other parts of the country.
However, you need to be mindful that traveling increases your risk of exposure to COVID-19, and staying home is still the best way to stay safe from the virus.
If you still choose to travel for the holidays despite the risks, you better make sure to take all precautions to at least minimize your risks.
Toward this end, here are essential tips shared by the Centers for Disease Control and Prevention.
1. Do your research.
Whether you are traveling home to see your family members or traveling for a vacation, it would be a good idea to check the COVID-19 situation in the area you are visiting. This will alert you to any alarming developments in the area so you can make last-minute changes to your plans. This will also give you an idea of the specific health requirements for travelers in that area.
2. Consider whether your companions are fit to travel.
If you have companions who are immunocompromised or at risk of contracting COVID-19 along the way, rethink your plans.
3. Observe safety protocols.
Whether you are traveling in a private vehicle or taking public transport, always wear a mask and maintain social distancing when stepping out. Wash your hands frequently and observe proper hygiene. In the absence of soap and water, use alcohol-based hand sanitizer instead.
4. Avoid contact with sick people.
Before and during travel, keep your distance from persons who show signs of sickness. Avoid touching your eyes, nose, and ears.
5. Be vigilant in public spaces.
In public places, use your hand sanitizer to disinfect frequently touched surfaces such as doorknobs or handles before touching them. Disinfect your hands afterward.
6. Bring food.
To avoid dining in establishments where people converge to eat, you can bring your food or opt for less contact such as drive-through, take out, or eating in an open space.
7. Anticipate your travel needs.
Pack all of your necessities such as proper clothing, extra food, and extra medication to be prepared for any eventuality along the way.
They're in a Battle for Survival — Help Them!
As you take steps to protect yourself and your loved ones from COVID-19, consider reaching out to members of your community who are in a battle for survival against another devastating disease — breast cancer.
Helping them won't take much of your time and won't cost you a penny. All you have to do is contact us at Breast Cancer Car Donations and donate to us any vehicle you no longer need.
Once we have your auto donation, we'll sell it through an auction and use the generated funds to support the life-saving programs of our breast cancer-focused charity partners. The proceeds will enable them to sustain their delivery of critical breast health services to uninsured and underserved individuals in your community.
Thanks to your generous heart, destitute or low-income breast cancer patients will be able to undergo full treatment, including surgery, chemo, and radiation therapy, at low or at no cost to them. Other beneficiaries can get free breast cancer screening, follow-up care, and cancer prevention and education services.
Each one of our donors will also benefit from their vehicle donation. You'll be entitled to a top tax deduction after we mail you the 100% tax-deductible sales receipt of your auctioned off vehicle.
Also, we'll be hauling off your unwanted car without charging you a single dime for it.
The best reward you'll get, however, is the priceless satisfaction you'll feel for doing a life-saving charitable act.
In case you're wondering what vehicles we usually accept, check out this page. Regardless of your car's age or condition, as long as you have proof of ownership for it, we'll gladly take it. We can collect your donation wherever you are in the United States since we operate in all 50 states.
For more information on our donation program, feel free to check out our FAQs page. If you have any questions or concerns, just contact us at 866-540-5069 or send us a message here.
Your Car Donation Can Make All the Difference in Their Lives

A simple car donation from you can make all the difference for struggling breast cancer patients in your local area. This holiday season, give them a gift that they will be grateful for for the rest of their lives. Call Breast Cancer Car Donations at 866-540-5069 or fill out our online donation form to make your car donation now!