Save a Shelter Pet Today! It's National Adopt a Shelter Pet Day!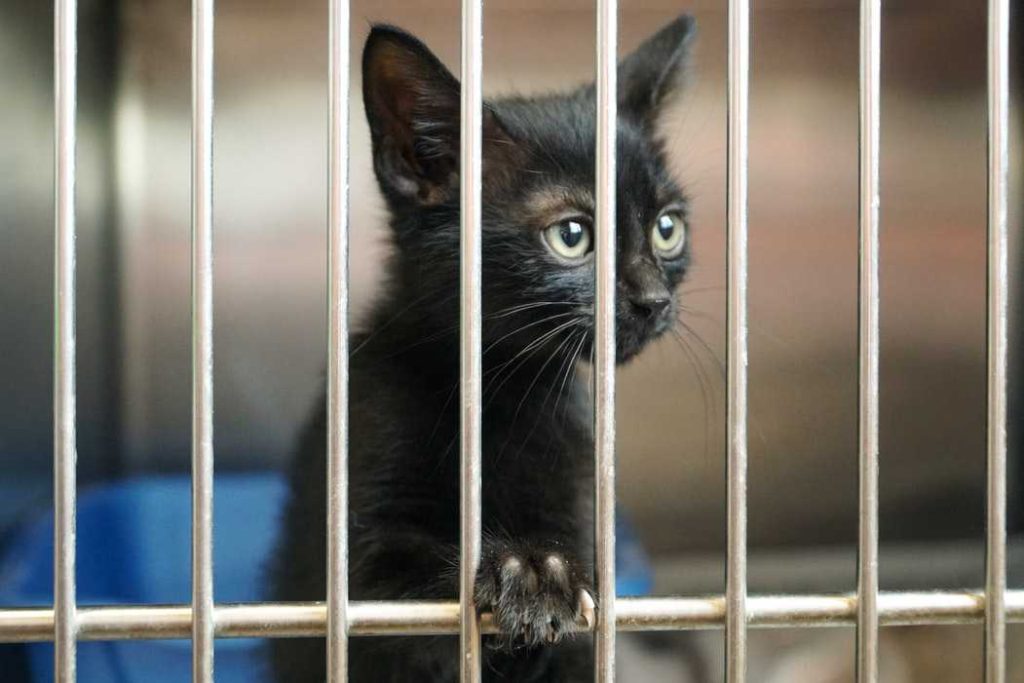 Save a Shelter Pet Today — It's National Adopt a Shelter Pet Day!
Every year, an estimated 3.3 million dogs and 3.2 million cats in America are placed in shelters. Every day, these animals would sit around their cages, waiting and hoping for someone to give them a permanent home. That someone could be you on National Adopt a Shelter Pet Day.
Taking place each year on the 30th of April, this nationwide event aims to inspire people to save shelter animals by adopting them. For these abused or neglected pets, it's a chance for them to live again, and this time, with a family that will truly care for them.
A Decision You Won't Regret
Are you thinking about becoming an adoptive pet parent, but you're still trying to weigh the pros and cons? How would you feel if we told you that the good definitely outnumbers the bad?
The seven reasons that we have here might just be what you need to convince yourself that taking in a shelter pet would be one of your best decisions.
You'll have a new family member to love.
If you're looking for unconditional love, you'll surely get it from animals, especially one that you've rescued. Dogs, cats, and pretty much just about any of our furry friends are loving creatures who'd never let their owners down no matter what.
You get to save a precious life.
Since shelters often need room for more pets coming in, those managing these shelters have no choice but to have their old dogs and cats put down. Over a million shelter pets are euthanized each year, and you can save one by adopting. Actually, you'll be saving another pup or kitten in need as you get to vacate a shelter space for them.
And we mean, way lesser than having to buy from a pet shop or breeder. In most cases, the expenses for the first vaccinations and neuter are already included in the adoption price, which can absolutely save you a fortune.
You fight back against puppy mills.
Puppy mills are breeding facilities where dogs are kept in extremely tiny and dirty spaces. These poor animals tend to get sick easily due to a lack of food and medical care. To make things worse, breeding dogs that are no longer seen as profitable are abandoned, sold at auction, or killed.
Puppies sold at pet shops, flea markets, or classified ads most likely come from such cruel breeding facilities. This is why we highly suggest you opt to adopt a dog from your local shelter instead.
You won't have a messy house.
Another upside of getting pets from rescues or shelters is that you have the guarantee that these animals are already well-trained when it comes to following house rules. No need to worry about a moist rug or shattered dishes anymore!
You feel less stressed and lonely.
There's no better company at home than a gentle four-legged pal who'd do anything to make you happy. Cats and dogs are known to gauge human emotions better than humans, and whenever they sense their owners feeling a bit downhearted, these empathetic creatures would head straight to comfort them. Several minutes of playing or cuddling can turn an awful day around.
You won't be having dull days anymore.
Tired of the same old routine you go through in your everyday life? Well, you can finally say goodbye to that mundane life of yours now that you have a fun-loving companion to spice up your life at home!
Give Hope to Those in Need of Breast Cancer Treatment
Even more compelling than adopting shelter dogs or cats is saving the lives of breast cancer patients in your community.
A simple vehicle donation to us at Breast Cancer Car Donations can go a long way in helping breast cancer patients survive their battle against the pernicious disease. If you have an old vehicle that you no longer find useful — almost any type of vehicle regardless of its condition — donating it to us would be the most purposeful way to get rid of it.
Once we have your vehicle, we'll auction it off. We'll then transfer the generated proceeds to our charity partners, helping them provide their beneficiaries with a wide range of quality breast health services. These include easy access to medical facilities for uninsured and underserved breast cancer patients so they can undergo full treatment. These IRS-certified 501(c)3 nonprofit organizations also offer needy individuals with free breast cancer screening as well as other breast cancer prevention and education services.
You also stand to gain much when you take part in our vehicle donation program. You'll qualify for a maximum tax deduction in the next tax season. Moreover, you also get free car removal from any location of your choice and according to your preferred schedule.
If you're interested to learn more about our vehicle donation program, feel free to visit our FAQs page. For your inquiries, don't hesitate to call us at 866-540-5069 or contact us online.
Donate to Help Save Lives Today

Why hold on to a vehicle that's just collecting dust in your garage when you can use it to help save lives in your community? Hand it over to us by calling us at 866-540-5069 or filling out our online donation form now!