Relive the Horrors and Heroism of 9/11 on Patriot Day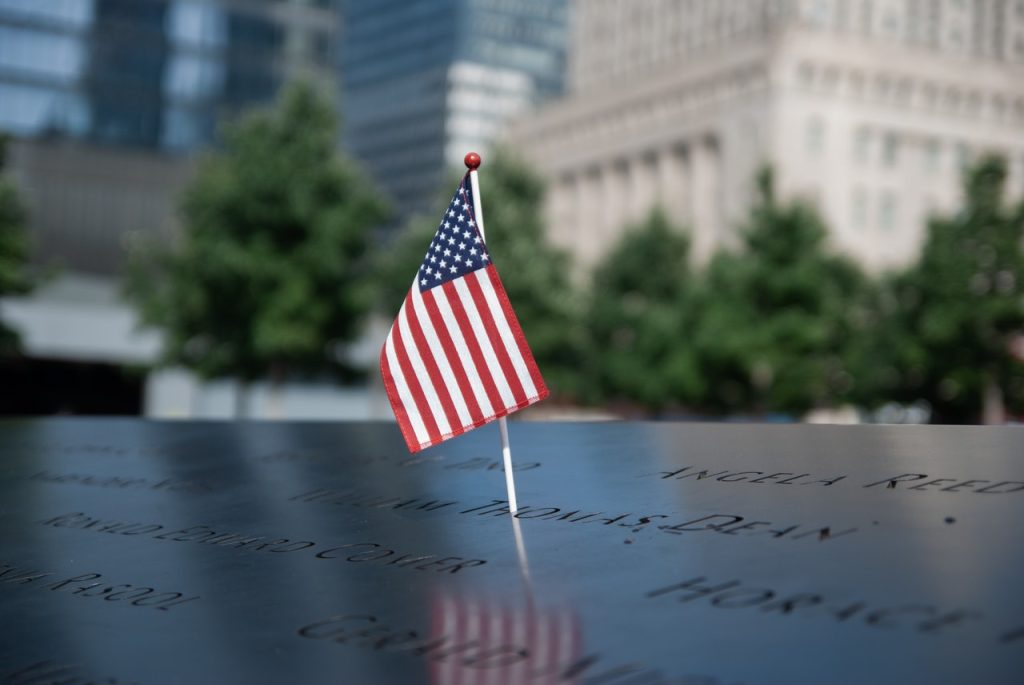 You Can Become a Hero In Your Community, Too
September 11th is commemorated throughout the country as Patriot Day, marking the anniversary of the terrorist attacks on September 11th, 2001, that claimed the lives of nearly 3,000 Americans.
The four airline hijackings and suicide attacks by 19 al-Qaeda militants were the deadliest terrorist attacks on American soil in U.S. history. Some 2,750 people were killed when hijackers deliberately crashed two planes into the World Trade Center in New York; 184 were killed when another group of hijackers deliberately crashed an airliner at the Pentagon, and 40 were killed in Pennsylvania, where one of the four hijacked planes crashed after the passengers attempted to retake the plane.
September 11th was declared as Patriot Day in a joint resolution by the U.S. Congress on December 18th, 2001. Under the resolution, the president is enjoined to issue a yearly proclamation to fly all U.S. flags in half staff. The resolution also sought to honor the dead with a moment of silence at 8:46 a.m. EST. This was the time when the first hijacked plane struck the Twin Towers of the World Trade Center (WTC).
Before the resolution was passed, it was also suggested that the day be declared as the National Day of Remembrance and the National Day of Prayer and Remembrance.
Other 9/11 facts worth noting:
Among those killed in the New York terrorist attack were some 400 policemen and firefighters who rushed to try and save those trapped in the burning Twin Towers.
The rescue and recovery clean-up of the 1.8 million tons of wreckage from the WTC site took nine months.
Passengers of United Airlines Flight 93 learned about the earlier airplane hijackings and wrestled with the hijackers for control of the airplane before it could reach its original target, which was believed to be the U.S. Capitol Building or the White House. The plane instead crashed into a field in Shanksville, Pennsylvania, killing all 44 people aboard the plane, including four hijackers.
It was only in 2006 when footage of the attack on the Pentagon was released to the public.
Cases of PTSD, as well as respiratory problems, rose in the aftermath of the WTC attacks for those who were in and around the affected areas.
The U.S. Senate passed a bill in 2019 that ensures that the fund established to compensate victims of the September 11th attacks will never run out of money.
How You Can Meaningfully Commemorate Patriot Day
The 9/11 attacks were a tragic episode in American history, but it was also a day marked by heroism, camaraderie, and survival.
You can meaningfully commemorate Patriot Day by reliving the spirit of the event. You can do that by lending a helping hand to the suffering breast cancer patients in your community who badly need treatment but can't afford it. All you have to do is donate any unwanted vehicle you have to us here at Breast Cancer Car Donations. We'll transform your donation into a life-saving tool for the benefit of the uninsured and underserved breast cancer patients in your local area.
Once we get hold of your donation, we will sell it through an auction. We'll then use the generated funds to support the life-saving programs and services of our breast cancer-focused nonprofit partners. Thanks to your gift, these IRS-determined 501(c)(3) nonprofits will be able to sustain their delivery of comprehensive breast health services to more of their beneficiaries. In particular, destitute breast cancer patients will have a chance to get various types of cancer treatment and follow-up care for free. Other beneficiaries can take advantage of free cancer screening, and cancer prevention and education services.
Making a car donation to us is the simplest and most convenient way to dispose of an unwanted vehicle. You can make your donation in the comfort of your home with just a short phone call to us.
In exchange for your contribution, we'll mail to you your 100% tax-deductible sales receipt a couple of weeks after your car gets sold. With this receipt, you can claim your top tax deduction in the next tax season.
We'll also haul off your unwanted vehicle for free at a date, time, and place of your convenience. You can avail yourself of this service wherever you reside in the country since Breast Cancer Car Donations operates in all 50 states plus the District of Columbia.
However, the best reward you'll get is not a material thing. It's the joy and satisfaction of knowing that your donation will be used to help save lives.
We accept nearly all types of vehicles, including those that are no longer in good condition.
For a full understanding of our quick and easy donation process, check out this page.
If you have any questions or concerns, feel free to contact us through our toll-free hotline at 866-540-5069. You may also leave us a message here. Feel free to visit our FAQs page to learn more about our donation program.
Help Save Lives Today!

Help save the lives of the desperate breast cancer patients in your community. Your car donation will surely help them wage a successful battle against breast cancer. Call Breast Cancer Car Donations at 866-540-5069 or fill out our online donation form now!