Ready to Give Out Free Hugs? It's National Hugging Day!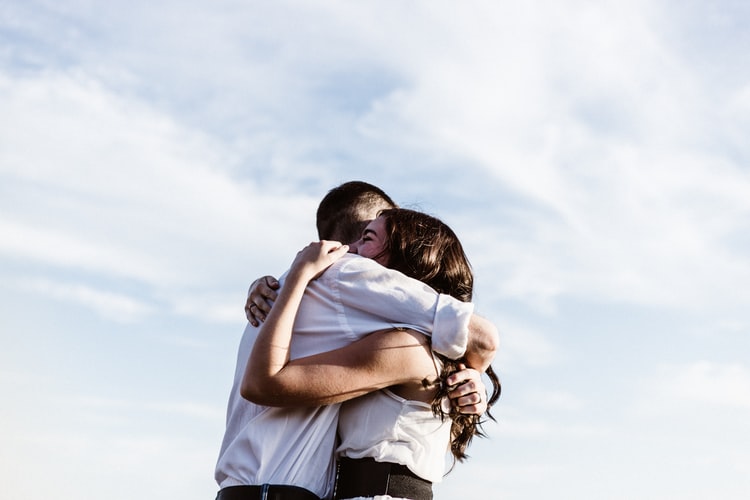 Ready to Give Out Free Hugs? It's National Hugging Day!
Did you know that hugging can be incredibly beneficial to our health? Sure, everybody knows that this affectionate gesture can deepen bonds. However, HoweHwhat many of us may not be aware of is that hugging can actually help lower blood pressure, improve cardiac health, boost self-esteem, and release healthy and happy hormones. With all these amazing things hugs can do, it's no wonder why National Hugging Day was created!
Every year on the 21st of January, people throughout the United States are encouraged to offer their warmest hugs to those who matter most in their lives or pretty much to just about anyone they bump into. For instance, if you happen to meet a person who appears to be having a bad day, ask them if a hug can make them feel better, and if they say yes, be sure to give them the tightest one you can give. Next thing you know, their mood changes from grumpy to happy, and, you've just got yourself a new buddy!
How National Hugging Day Began
You may wonder who we have to thank for creating this special occasion. Apparently, all credits go to Kevin Zaborney, a reverend from Clio, Michigan. Seeing that many Americans were a bit embarrassed about showing public displays of affection, he felt compelled to create the annual observance in 1986.
As what the pastor had hoped for, his idea was well received by many people. They began to realize how it felt good to squeeze someone in their arms and how comforting it is to be tightly embraced.
Everyone Deserves a Big Warm Hug!
National Hugging Day is best celebrated by giving out free hugs to everybody – your friends, family members, romantic partner, or even a complete stranger! Make your way to the homes of your close pals and neighbors, knock on their front doors, and surprise them with a bear hug. You can even send virtual hugs to friends and relatives who live far away from you.
We know how awkward it can be for certain people to hug strangers out of nowhere. If you're quite hesitant despite wanting so badly to do so, you might want to hold a "free hugs" sign.

Join Us in Our Fight against Breast Cancer
Breast cancer patients may also need hugs from people close to them to boost their morale amid the difficulties and fears that confront them. If you have friends or relatives who are on their breast cancer journey, mark National Hugging Day this January 21 by giving them a reassuring hug.
You may also show your support to breast cancer patients in your local area by turning over an unwanted vehicle to us at Breast Cancer Car Donations. In doing so, you'll help save their lives and give them a promising future. At the same time, you also save yourself from going through the hassles and costs of selling a pre-owned vehicle yourself.
We will have your gift auctioned off, with all proceeds going straight to our IRS-certified 501(c)3 nonprofit partners. These charities are known for their works in supporting uninsured and underserved breast cancer patients. They use the funding they receive from us to provide essential breast health services to all who need them.
Of course, no good deed goes unnoticed. Your auto donation will bring you tons of wonderful benefits, including our fast and free vehicle pickup and the top tax deduction that awaits you.
You can donate not just cars but other types of vehicles as well regardless of their age and condition. You can make such a donation wherever you are in the United States.
If you're curious to learn more about car donations, tax deductions, or our donation process, feel free to check out our FAQs page. You may also call us at 866-540-5069 or send us a message online.
Help Beat Breast Cancer with Your Car Donation
While sending out warm hugs to breast cancer patients can be a good way to reassure and comfort them, donating your no-longer-needed vehicle can help them beat the life-threatening disease. Call us at 866-540-5069 or fill out our online donation form and help save lives with your car donation now!