Rain, Freezing Rain, Sleet, and Snow: What Are Their Differences?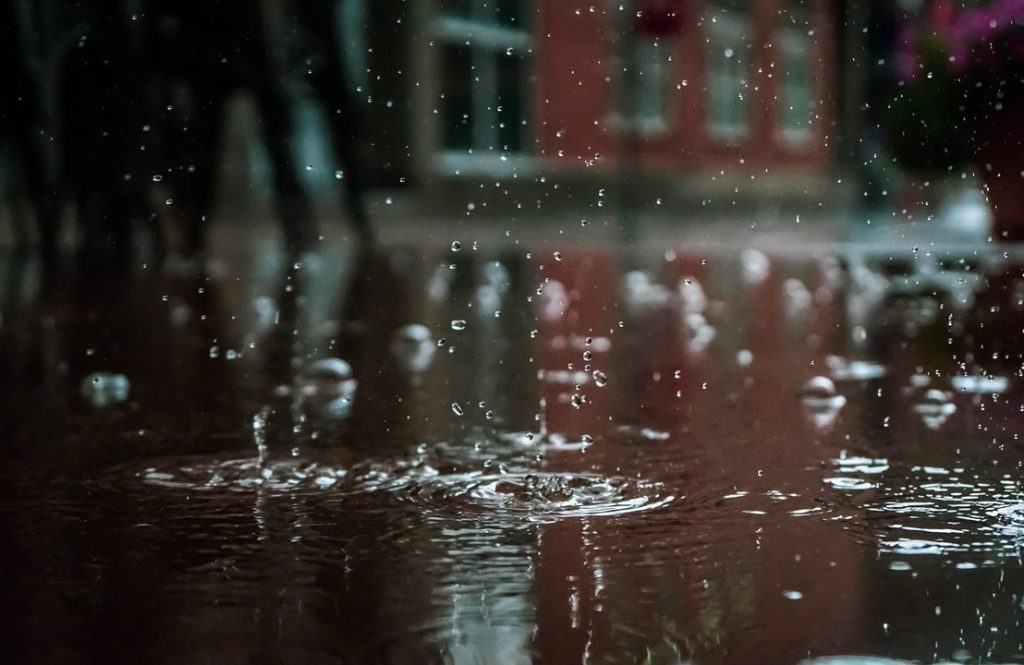 Expand Your Knowledge Here
This winter season, you may be wondering about the different forms of precipitation that occur at this time of the year, particularly on what sets them apart from each other. It's important to learn what these precipitations are, considering that many of us listen to meteorologists talk about rain, freezing rain, sleet, and snow as they forecast the winter weather for the day. Ready to expand your knowledge? Let's begin!
1. Rain
This is the most common type of precipitation. Rain falls to the surface of the earth as water droplets, which are significantly larger than drizzles. While raindrops are often drawn in cartoons as tears, real raindrops are spherical.
Rain happens as a result of coalescence or when two or more water particles merge and form a single particle, bubble, or droplet. When pollutants in the atmosphere contaminate the water particles while they're forming water droplets, acid rain occurs. Though it may not be directly harmful to humans, acid rain can damage our natural environment.
2. Freezing rain
Freezing rain starts as snow, particularly when snowflakes fall into a warmer layer of air and completely melt. As soon as they turn into water droplets and fall through layers of freezing air just above the surface, they don't have enough time to refreeze before hitting the ground. That's why they're much colder than average rain.
Heavy volumes of freezing rain can damage power lines and trees. Freezing rain that lasts several hours progresses to an ice storm.
3. Sleet
Sleet is a form of precipitation that freezes or partly freezes as it falls from the sky. It occurs when falling snowflakes melt and then refreeze before hitting the ground. Whenever meteorologists use this term, you can visualize tiny ice pellets, which are usually the size of peas.
Depending on the duration and intensity, sleet, just like snow, can accumulate on the ground. Driving in sleet can be dangerous, as these pellets can coat the surface of roads easily.
4. Snow
Everyone knows what snow is, but not many understand how it is formed. Snow forms in clouds at below-freezing temperatures. As it falls through the atmosphere, the air remains at least 32° F or colder.
A type of precipitation in the form of ice crystals, snow has a complex structure. While the ice crystals are formed individually in clouds, they stick together in clusters of snowflakes when they fall.
Snowflakes develop various patterns, depending on the air's humidity and temperature. Unlike hailstones, they're pretty soft. For them to reach the ground, snowflakes need to stay frozen when they fall from the clouds to the earth's surface.
Planning to Retire Your Old Car This Winter?
Do you have a car that's constantly giving you migraines due to its frequent breakdowns and costly repairs? Are you thinking of disposing of it this winter? Consider turning it over to us at Breast Cancer Car Donations. You'll be repurposing that vehicle in a meaningful way when you do so. We'll turn it into a life-saving instrument for the needy women in your community who are currently struggling with breast cancer.
We'll place your vehicle up for auction and use the proceeds to help fund the comprehensive breast health services being provided by our charity partners.
Thanks to your auto donation, these IRS-approved 501(c)(3) nonprofits will be able to provide more uninsured and underprivileged breast cancer patients in your area with financial assistance to cover the cost of their treatments, medical consultations, medications, and follow-up care. They will also be given easy access to top medical facilities. Other beneficiaries will also receive free breast cancer screening and prevention and education services.
You'll also benefit from your charitable contribution. Your gift will entitle you to receive the maximum tax deduction in the next tax season. We'll mail to you the 100% tax-deductible sales receipt of your car within 30 days following its sale.
We'll also provide you with our free pickup and towing service wherever you are in the United States. Paperwork wouldn't be a problem for you, either. Our team will handle everything for you.
Above all, you'll have the ultimate pleasure and satisfaction of doing something extraordinary that can help save lives.
Almost all types of vehicles are qualified for our donation program. They don't even have to be in good condition. Visit this page to learn more.
If you have any questions or concerns, you may reach us anytime through our toll-free hotline at 866-540-5069 or leave us a message here. To see how our donation process works, head over to our FAQs page.
Make a Miracle with Your Spare Car Today!

Ready to bring hope to the hapless breast cancer-stricken women in your community? Your vehicle donation can mean the whole universe to them. Call Breast Cancer Car Donations at 866-540-5069 or fill out our secure online donation form now!