Questions to Ask Your Child in the First Week of School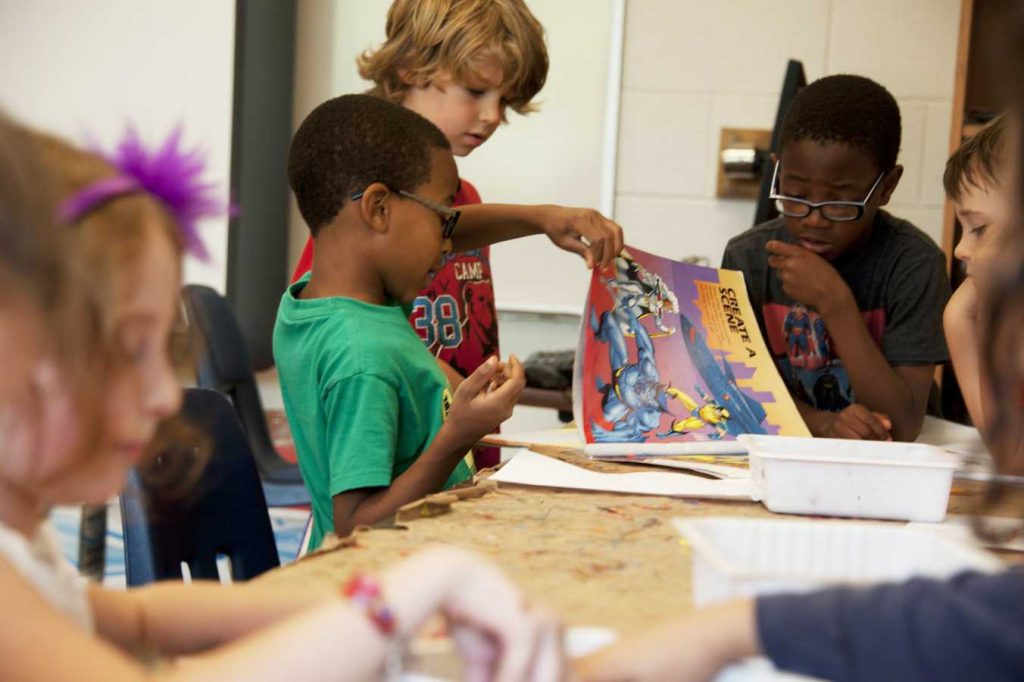 Questions to Ask Your Child in the First Week of School
Asking your child about school is important, especially in the first week of a new school year. It's what any good parent would do to assess how their kid is faring in school. Knowing that they're enjoying their classes and having fun with their classmates will surely give you peace of mind and a sense of joy. Meantime, finding out that they're struggling with certain subjects will allow you to help them with their lessons in advance.
To get an idea of how your child is faring in school so far, here are six open-ended questions to ask them:
What's the best part of your day?
Ask your child what excites them the most at school. Although you're pretty sure it's recess or lunch break, it's still nice to hear them talking gleefully about their day. You might even be surprised to hear more than just one answer.
Who did you play with today?
It's always wonderful to know that your child is in good company. You'd want to find out who they frequently hang out with and what they like about those kids, as well as what types of activities they normally engage in.
Tell me which subjects you find the hardest.
As a parent, it's critical to learn about your child's struggles at school. Being aware of their challenges and weaknesses early on will allow you to plan out ways to help them get good grades.
Is there an extracurricular activity that interests you?
School isn't just about academics. It's also a place where kids and teens discover their hidden skills and pursue new interests. Ask your child if there are any sports or clubs they're interested in joining. After finding out your child's interest, you can then inquire from the school about the qualifications for joining a certain sports team or club.
What's one thing about this day that you'd like to change?
Encourage your child to talk about how their day went at school. Let them mention and explain an incident that bothered them, and listen to them intently. That way, they'll see how much you care about them.
What can I do to help you keep up with your schoolwork?
Let your child know that you're always there for them whenever they need help with homework or a particular project.
Help Us Save Lives

Do you have a car that's just gathering dust in your garage or driveway? Are you thinking of how best to dispose of it? Think no more because we're here to provide you the best deal you can ever find.
When you hand over that vehicle to us at Breast Cancer Car Donations, we'll provide you with your best giving experience.
We'll sell your auto donation through an auction and use the proceeds to support our life-saving charity partners. Like us, these nonprofits are dedicated to helping needy breast cancer patients beat the disease. The money raised from the auction sale of your car will enable them to assist their beneficiaries through a range of breast health services, including financial assistance, education, and free and easy access to medical facilities to aid in the early detection of the disease and their full treatment.
Within 30 days after the sale of your vehicle, we'll mail you the 100% tax-deductible sales receipt of your sold vehicle. You'll need this receipt to claim your maximized tax deduction in the next tax season.
You can donate almost any type of vehicle, whether it's still in good working condition or no longer.
For more information regarding our donation program, check out our FAQs page. If you have any concerns or questions, feel free to call us anytime at 866-540-5069. You may also send us a message here.
Do Something Unforgettable Today
A simple car donation to Breast Cancer Car Donation is all it takes to help save the lives of financially struggling breast cancer patients in your community. Make that donation today! Call 866-540-5069 or fill out our online donation form now!