Quarantine Exhaustion: Tips to Maintain a Healthy Mental Well-Being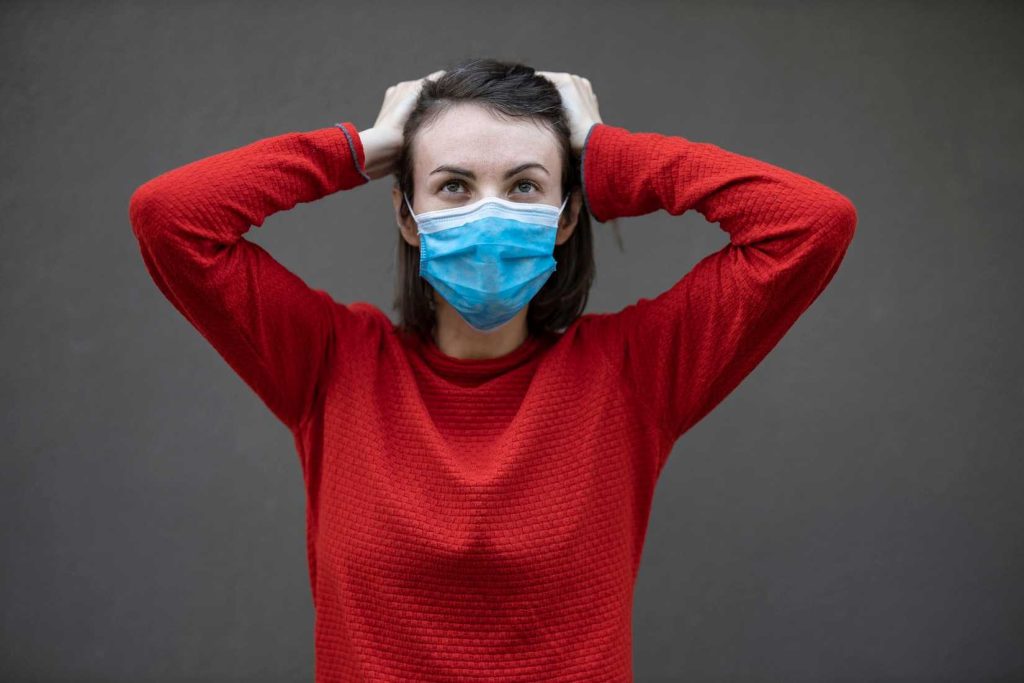 Quarantine Exhaustion: Tips to Maintain a Healthy Mental Well-Being
After months of staying locked up in our homes due to the mandatory stay-at-home order issued by state authorities, it's not surprising for some people to experience quarantine exhaustion. The Covid-19 pandemic has been causing people to feel anxious and fearful for their lives, and the restrictive measures have made life even more difficult.
While the quarantine measures are necessary to stem the spread of the virus, they can take their toll on people's mental health. Negative emotions such as stress, frustration, and agitation get magnified. Many people are finding it difficult to fall asleep or concentrate. Plus, being socially isolated for so long has been nothing but emotionally draining.
In states that have yet to fully reopen, residents are becoming more and more distressed as each day passes. In areas where industries and businesses have resumed operations, people are still in the process of adapting to the "new normal," with many wondering if things will ever be the same again.
If you're still under home lockdown, it's important not to let quarantine exhaustion get the worst of you. Here's how:
Stop watching too much news.
Do yourself a huge favor by limiting your media exposure, especially on news about the pandemic. Also, be sure to get news only from reliable sources. Be mindful that fake news abounds in social media.
Whether it's by de-cluttering your attic, reading a good book, or catching up on your favorite series, do something every day that can get your mind off the negativity.
Despite everything that's going on, always be mindful of your health. Eat healthy food, drink plenty of water, get enough sleep, and exercise regularly.
Practice mindfulness meditation.
Let go of stress by adding meditation to your daily routine. Spending at least 10 minutes of sitting still and reflecting in silence can help you forget about your worries.
Just because you're told to isolate yourself from friends, relatives, and colleagues doesn't mean that you can no longer be able to keep in touch with them. Reach out to them through texts, calls, and video chats. Update them on what's happening in your life by posting frequently on social media.
Stay productive amid the crisis by making a to-do list of the things you want to accomplish each day. Focusing on achieving the tasks you've set will help distract your mind from toxic thoughts about the pandemic.
If you're working from home, see to it that you set limits and take breaks. Don't overwhelm yourself.
Make a Difference in Your Community

Another way to fight quarantine exhaustion is by getting involved in a meaningful cause, such as the fight against breast cancer. You can take part in such a cause by simply donating any vehicle you no longer need to us at Breast Cancer Car Donations. When you make such a donation, you'll be providing vital assistance to destitute breast cancer patients in your local area.
We'll place your car up for auction, with the proceeds going to our charity partners. These IRS-certified 501(c)3 nonprofit organizations use the funds generated from our vehicle donation program to help finance the breast health services they provide to their beneficiaries in your local area. Thanks to your donation, uninsured breast cancer patients will get the chance to undergo full treatment and receive financial assistance to cover the costs of their hospital fees, medications, and follow-up care.
To repay you for your charitable contribution, we'll send you the tax-deductible receipt of your car within 30 days following its sale. You can use this receipt to claim your tax deduction when you file your itemized federal income tax return in the next tax season.
You'll also benefit from our free vehicle removal service, which is available in all parts of the U.S. Just provide us your complete address and a schedule that's convenient for you, and we'll coordinate with a licensed towing company to do the job.
We welcome almost all types of vehicles, even damaged ones that are hardly running.
Feel free to visit our FAQs page to learn more about our vehicle donation program. If you have any inquiries, feel free to call us at 866-540-5069 or leave us a message here.
Ready to Donate?
If you've been itching to dispose of your barely running car, now would be the perfect time to do so. Turn it into a life-saving instrument by donating it to Breast Cancer Car Donations. Call us at 866-540-5069 or fill out our online donation form now!