Purple Heart Day: 5 Things You Need to Know About America's Oldest Military Award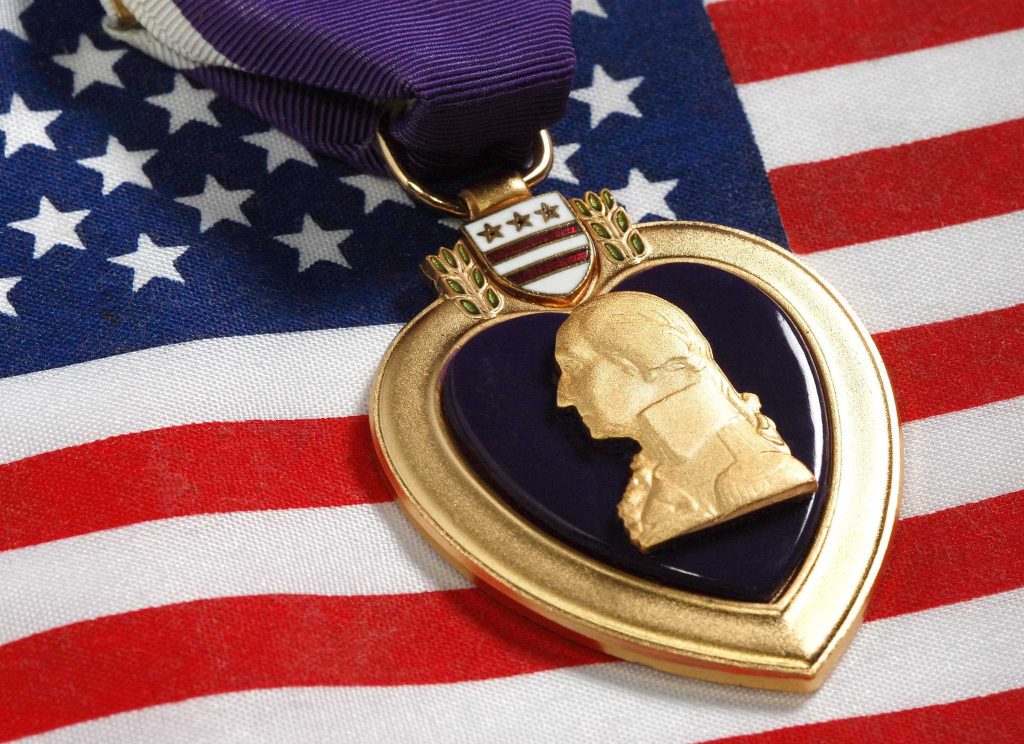 Pay Homage to Our Battlefield Heroes on This Special Day
The Purple Heart is the oldest and one of the most prestigious military awards given by our nation to American soldiers who exemplified courage and bravery in service. Since 1932, some 1.8 million Purple Heart medals have been awarded to American servicemen and servicewomen who have gone above and beyond the call of duty to fight for our country.
Our nation remembers and honors these heroes who were wounded or killed in battle on August 7th — Purple Heart Day. On this day, memorial events, outreach programs, and sports activities are held across the country to pay tribute to Purple Heart awardees.
What You Need to Know About the Purple Heart Medal
In commemorating Purple Heart Day, Breast Cancer Car Donations presents five important historical details about this distinguished U.S. military award:
1. Origin
The original Purple Heart Medal was called the Badge of Merit, which General George Washington decreed in 1782. The award was given to soldiers who performed any "singularly meritorious action." Only three badges were given out in 1783 before they faded from use.
2. How it became the Purple Heart
In 1932, on George Washington's 200th birth anniversary, the Badge of Honor was revived in the form of the Purple Heart. The Purple Heart was given to soldiers who were wounded or killed while doing commendable actions on the battlefield.
3. First medal recipient
General Douglas MacArthur was the first soldier to receive the Purple Heart for his significant contributions to the Pacific Theater during World War II.
4. What purple represents
The color purple represents the virtues of courage and bravery, which makes it a perfect color for our military's highest award.
5. Purple Heart Roll of Honor
You can look up all the recipients of the Purple Heart through the roll of honor of the National Purple Heart Hall of Honor, a New York-based organization that offers important resources about military history and the heroes who gave up their lives for the country. The organization houses a museum and galleries that feature seasonal and permanent exhibits about military conflicts. The museum and galleries showcase letters, journals, films, and recordings about significant events in history.
You Can Also Help Save Lives Just Like Our Heroes
You don't have to be a Purple Heart recipient to become a hero. You can simply honor our heroes by following their example and saving lives in your own way.
For starters, you can reach out to indigent women with breast cancer in your local area who have no access to treatment. You can do this by simply donating any vehicle you can spare to us at Breast Cancer Car Donations.
Once we get hold of your vehicle, we'll put it up for auction, with the proceeds going straight to our
nonprofit partners. These IRS-certified 501(c)(3) nonprofit organizations cater to financially struggling breast cancer victims. Thanks to your auto donation, they'll be able to provide more of their beneficiaries with easy access to top cancer centers where they can undergo full treatment as well as financial assistance to cover the costs of their treatments, hospitalization, medications, follow-up care, and other essential health care services.
As our way of expressing gratitude to you, we'll promptly mail to you the 100% tax-deductible sales receipt of your
vehicle after it gets sold. With this receipt, you can claim the maximum tax deduction in the next tax season.
Also, you can count on us to process all of your paperwork and haul your vehicle away wherever you had it parked or stored anywhere in the country. No need to worry about the towing fee — that's on us!
Best of all, your charitable act will allow you to experience the incredible joy and satisfaction of helping cancer-stricken individuals beat their disease.
We accept almost all types of vehicles, including those that are no longer in good condition. Trust us, we're never picky when it comes to vehicle donations.
If you have any questions or concerns that you'd like us to address, feel free to call us anytime through our toll-free hotline at 866-540-5069 or you may contact us here. Visit our FAQs page to find out how our easy and convenient donation process works and other important details.
Give That Life-Saving Gift Today!
Your car donation can help save the lives of breast cancer sufferers in your area. Call Breast Cancer Car Donations at 866-540-5069 or donate here right now!