Presidents' Day: 5 Biggest Myths About Our Past Presidents That You Should Stop Believing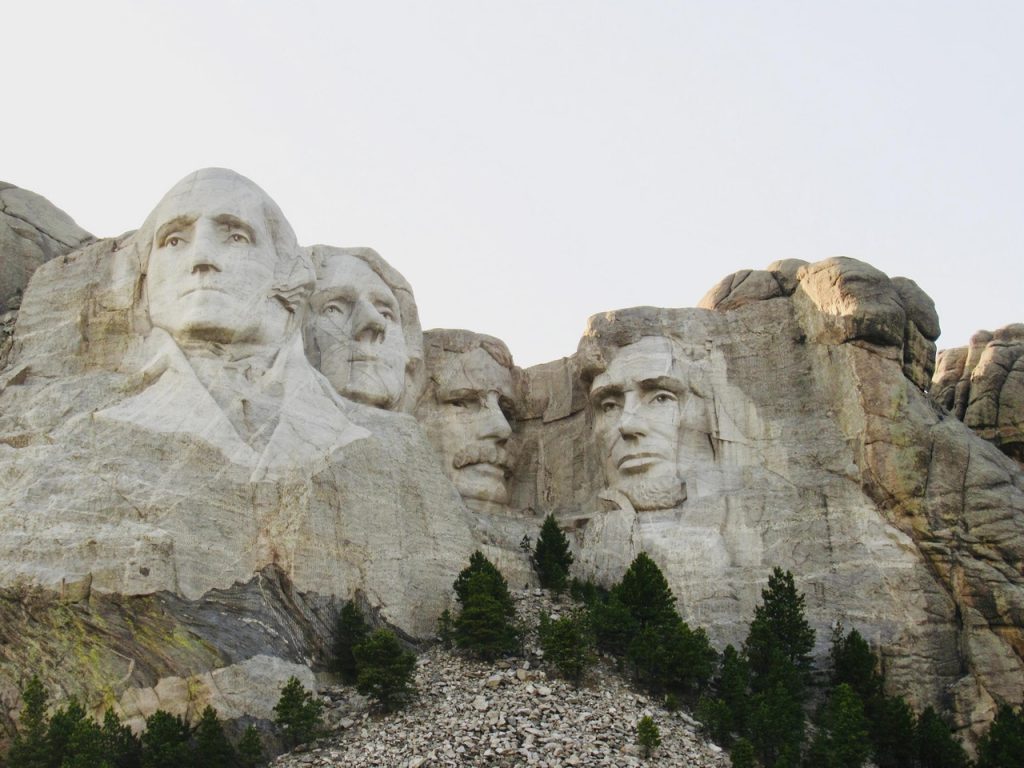 Time to Celebrate the Lives of Our Presidents, Past and Present
Observed every third Monday of February, Presidents' Day honors Abraham Lincoln, George Washington, and the rest of the great men who once led our nation. This year, we'll be celebrating this federal holiday on the 21st of February.
Originally, Presidents' Day was only intended to pay tribute to George Washington, our first president and one of America's Founding Fathers. Since it was initially designated on his birthday, February 22nd, people used to recognize it as Washington's Birthday.
In 1968, Congress decided to rename it as Presidents' Day to pay tribute to all our former presidents. It is now popularly viewed as a day to celebrate all U.S. presidents, past and present.
Our lawmakers also moved the holiday's date to allow the public to enjoy a three-day weekend. That way, employees will be able to enjoy a long weekend, which is intended to increase their productivity and reduce absenteeism.
Let's Separate Presidential Facts from Fiction
Presidents' Day is a good day to unlearn some of the most common misconceptions about our ex-presidents. Breast Cancer Car Donations presents five of those myths:
1. George Washington had wooden teeth.
Our first president did have dentures, but they were certainly not made of wood. The rumor began when people saw one of his ivory sets, which appeared wooden when stained. Imagine the trouble he had to go through every single day if he had a set of wooden teeth!
2. Every president has lived in the White House.
Many believe that all our past presidents resided in this historical building during their term. However, there's one president who had never lived in the White House. That man is none other than George Washington. While he might have envisioned the building and picked its location, he never had the chance to make the White House his home. Why? Simply because the construction of the building wasn't finished in time for him to move in.
3. Nixon was impeached.
When you hear someone mentioning the word "impeachment," former President Richard Nixon might be the first person to enter your mind. After all, Congress was more than ready to show him the way out with impeachment articles for obstruction of justice, abuse of power, and contempt of Congress following the Watergate scandal in 1972. However, Nixon was never impeached. Instead, he resigned from office in 1974. If he had not done so, he probably would have been impeached by the House and removed from office by a trial in the Senate. Nixon is the only U.S. president to have resigned from office. Later, Nixon's successor, Gerald Ford, pardoned him.
4. Taft got stuck in a bathtub.
It's unfortunate that William Howard Taft, our nation's 27th president, is mostly remembered as the president who got himself stuck in the White House tub. Weighing 340 pounds and standing 5'11", it's not surprising that people believe it did happen. However, since the White House bathtub was large and could fit four adults, there's no way Taft could've gotten himself stuck in it no matter how big he was.
This fake news dates back to a 1934 memoir, which might have been inspired by an anecdote about Taft. The story mentioned a time when Taft got into an overfilled tub on the upper floor of a house, spilled water over the sides, which then dripped through the floorboards onto the guests below.
5. Lincoln had plans to end slavery way before he became president.
It's true that Abraham Lincoln held anti-slavery views and that he was against the expansion of slavery even before he became president. However, at first, he did not believe that the president had the power under the Constitution to abolish slavery where it already existed. He also did not want to anger the four slave states still in the Union. Moreover, he never made an effort to support the campaign to abolish slavery.
Nevertheless, Lincoln did keep his promise to fight slavery. He used his executive power to free slaves in the Confederacy by writing the Emancipation Proclamation. He later signed the 13th Amendment to put an end to slavery for good.
Do Something Meaningful to Celebrate Presidents' Day
As you enjoy an extended weekend in celebration of Presidents' Day, how about extending a helping hand to the residents of your community who are suffering from breast cancer? If you have an old car that you no longer use, you can turn it into a lifesaver for those folks. All you have to do is donate that vehicle to us at Breast Cancer Car Donations.
We will auction off your donated vehicle and use the proceeds to support the life-saving mission of our breast cancer-focused nonprofit partners. These IRS-certified 501(c)(3) nonprofits use the funding we give to provide uninsured and indigent breast cancer patients with financial assistance to cover the costs of their treatments, doctor consultations, medications, follow-up care, and other health care services. They are also given easy access to top medical facilities for their full treatment.
As a donor, expect to receive a hefty tax write-off. We'll mail you the 100% tax-deductible sales receipt of your car days after its sale. You can then use the receipt to claim your top tax deduction in the next tax season.
You will also benefit from our free pickup and towing service, which is available to all our donors in all parts of the United States. Plus, you can count on our team to handle all the necessary paperwork on your behalf.
Best of all, you'll have the ultimate pleasure and satisfaction of doing something extraordinary that can help save many lives.
We welcome almost all types of vehicles, including those that are no longer running or those that have defective or missing parts.
For more information on our vehicle donation program, including our quick and easy donation process, head over to our FAQs page. If you have any questions or concerns, feel free to call us anytime through our toll-free hotline at 866-540-5069. You may also write to us here.
Become an Instant Hero Today!

Use Presidents' Day as an opportunity to touch the hearts of the breast cancer victims in your community. Call Breast Cancer Car Donations at 866-540-5069 or fill out our secure online donation form to start saving lives now!