Presidents' Day: 4 Simple Ways to Pay Tribute to Our Nation's Great Leaders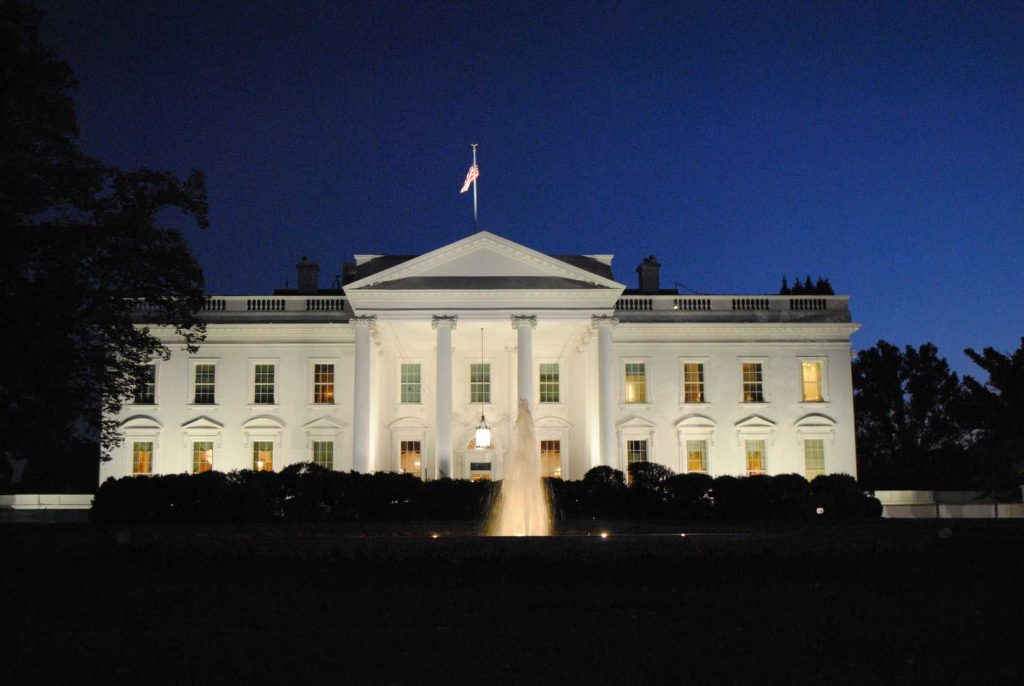 On February 15th, Celebrate the Holiday with Your Family and Friends
Presidents' Day is a federal holiday celebrated every third Monday of February in the United States. The event was originally declared to celebrate the birthday of America's Founding Father and first president George Washington on February 22nd, 1732. Washington's Birthday was first celebrated in 1800 in the District of Columbia shortly after his death. It was intended as a day of remembrance for one of the most important figures in American history. In 1879, it was officially declared a federal holiday.
In 1968, the first calls were made to recognize the event as Presidents' Day to combine the birthday celebrations of Washington and Abraham Lincoln on February 12nd. The idea spawned from the debates on the Uniform Monday Bill, which moved some of the federal holidays to Monday to allow workers to enjoy several long holidays throughout the year. That bill was later enacted into law.
In 1971, Congress approved a bill recognizing the birthdays of both presidents on the third Monday of February. As the years progressed, the day also became a tribute to all American presidents both past and present. This year, we celebrate Presidents' Day on February 15th.
How You Can Best Celebrate Presidents' Day
As we honor the lives and contributions of American presidents to our nation's history, here are some ways you can celebrate the holiday with your family and friends:
1. Learn more about our presidents.
Our presidents played major roles in our nation's march to greatness. Open a history book and read about the achievements of many of our presidents. You can then talk to your kids about how these great men build our nation into what it is today. You and your kids can also enjoy watching great historical movies and documentaries about some of our presidents.
2. Hold a president-themed party.
Halloween is not the only time you can have fun dressing up. You can get your friends to dress up as their favorite presidents and meet up through an online party. While you're at it, you can play a presidents' trivia quiz for fun.
3. Write a letter to the president.
The president probably gets tons of mail from well-meaning citizens. Still, this should not stop you from giving it a go. Make it a family affair and get your kids to pick up their pens to write their letters to our nation's chief executive. Express your gratitude or share words of encouragement to our nation's top leader. Mail those letters addressed to the White House. You'll never know — your letter might just reach the Oval office and provide the President with a much-needed boost during a particularly stressful day.
4. Bake a cherry pie.
One of President Washington's favorite treats is cherry. So, if you want to honor the first president of the free world, bake a cherry pie or make a cherry milkshake, and enjoy the treat with your family and friends.
Show Greatness by Doing This Act of Charity
Many of our past presidents showed greatness by acting from the goodness of their hearts. You can also do the same by doing an act of charity that can help save the lives of your less fortunate fellow Americans who have been diagnosed with breast cancer. All you need to do is donate any vehicle you no longer need to us at Breast Cancer Car Donations.
Once we get hold of your donation, we will sell it via auction. We'll then use the generated funds to support the life-saving programs and services of our breast cancer-focused nonprofit partners.
Your gift will help these IRS-determined 501(c)(3) nonprofits in delivering comprehensive breast health services to more of their beneficiaries. In particular, these charities provide uninsured and destitute breast cancer patients with access to various types of cancer treatment and follow-up care for free. They also provide their other beneficiaries with free cancer screening and cancer prevention and education services.
Making a car donation to us is the simplest and most convenient way to dispose of an unwanted vehicle. You can make your donation in the comfort of your home with just a short phone call to us.
In exchange for your contribution, we'll mail to you your 100% tax-deductible sales receipt a couple of weeks after your car gets sold. With this receipt, you can claim your top tax deduction in the next tax season.
We'll also haul off your unwanted vehicle for free at a date, time, and place of your convenience. You can avail yourself of this service wherever you reside in the country since Breast Cancer Car Donations operates in all 50 states.
However, the best reward you'll get is not a material thing. It's the joy and satisfaction you'll experience, knowing that your donation will be used to help save lives.
We accept nearly all types of vehicles, including one that is no longer in the best of shape.
If you have any questions or concerns, feel free to contact us at our toll-free hotline 866-540-5069. You may also leave us a message here. Feel free to visit our FAQs page to learn more about our donation program.
A Simple Way to Touch Lives

Celebrate Presidents' Day on February 11th by doing a charitable act that can help save lives. Your car donation will touch the lives of helpless breast cancer sufferers more than you can imagine. Call Breast Cancer Car Donations at 866-540-5069 or fill out our online donation form now!