Precautions to Take Outdoors in Winter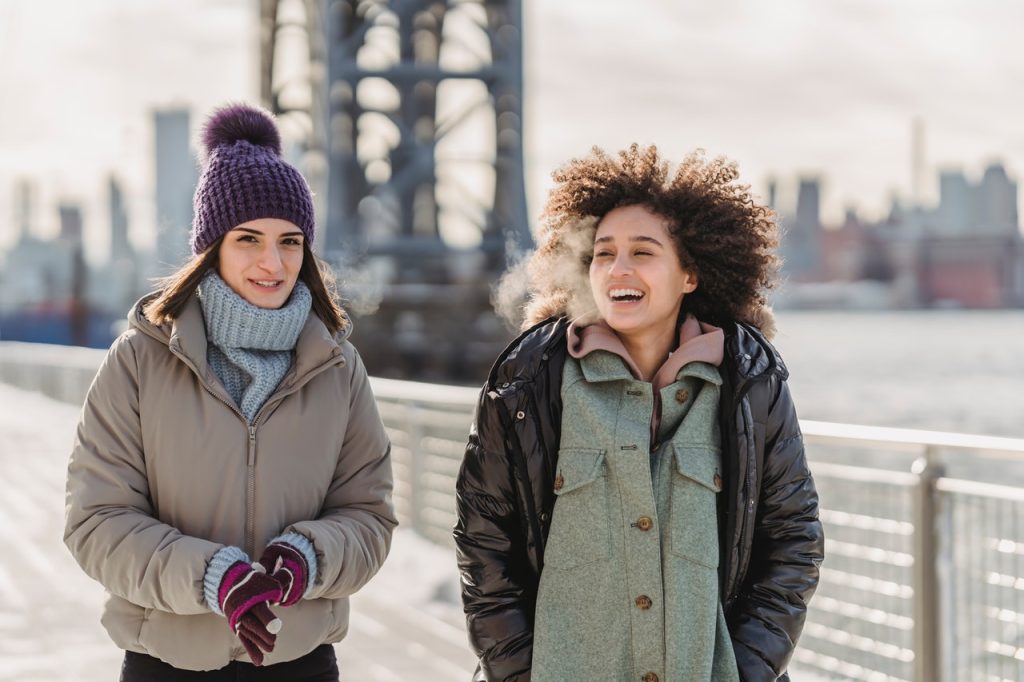 4 Tips to Keep Yourself Safe This Winter
Stepping outside in extreme winter weather can be dangerous to your health. Records show that cold snaps have caused more deaths than heatwaves, according to the National Institutes of Health.
Older folks and those with chronic medical conditions are at higher risk of falling ill or dying during winter. However, young and healthy people may also develop frostbite or hypothermia. Indeed, winter's harsh elements can hit anyone.
Staying at home is undoubtedly the best way to protect yourself. However, if you need to go out — whether to run errands, attend an important meeting, or do some snow activities to bond with your friends — be sure to keep these precautions in mind.
1. Wear the right clothing.
The first thing you should do before heading out is to dress appropriately for the freezing weather. Bundle up in lightweight layers so that you stay well insulated and comfortable. Cover all exposed skin, particularly your nose, earlobes, and fingertips.
As for footwear, choose boots or shoes that are warm and waterproof, and preferably those with rubber soles for traction. Consider buying exercise shoes a size larger than your actual size for thick thermal socks to fit.
2. Don't forget your safety gear.
Aside from your ideal winter wear, make sure that you have all the essential accessories on. Wear a hat to limit heat loss. Put on a pair of thick gloves (with glove liners underneath them, if possible). Use a scarf to keep your mouth and nose protected, especially if you find it hard to breathe in cold weather. This can prevent your airways from constricting.
3. Know the signs of hypothermia and frostbite.
Everyone is susceptible to frostbite and hypothermia during winter, including those who have been living in cold climates for most of their lives. Hypothermia occurs when your body gets exposed to cold for a prolonged period. This results in a drop in body temperature, leading you to experience shivering, loss of muscular control, and confusion. It's crucial to immediately take action as soon as you notice these signs, as the condition can progress to cardiac arrest.
On the other hand, frostbite happens when your skin freezes, and it's most common on extremities. Your skin will turn white, hard, and waxy. You won't be able to feel anything in the affected area. Seek help right away if you don't want to reach the point of getting your limbs amputated.
4. Keep yourself hydrated.
Drinking plenty of fluids is just as vital during winter as it is during the warm season. You can get dehydrated in the cold from the drying power of the winter wind, frequent urination, and simply breathing. If you're doing some activities or exercises, see to it that you drink water or sports drinks before, during, and after — even if you're not thirsty.
Warm the Hearts of Breast Cancer Patients This Winter
Breast cancer-stricken women face problems much bigger than the dangers of being outdoors in winter. They face the possibility of succumbing to the disease if they don't get proper treatment right away. This problem is particularly worrisome to patients who are uninsured and lack the financial means to pay for the high costs of medical care and treatment.
The good news is that there are many kind-hearted individuals out there who willingly lend their helping hands to these patients. If you happen to be one of them, one of the simplest ways to show your support is by donating any type of vehicle to us here at Breast Cancer Car Donations. We'll turn your donation into a powerful life-saving tool for the benefit of the destitute breast cancer patients in your area.
We'll sell your vehicle through an auction and use the proceeds to support the critical services being provided by our breast cancer-focused charity partners. These IRS-certified 501(c)(3) nonprofit organizations use the funding to provide indigent or low-income breast cancer patients with financial assistance and easy access to top medical centers where they can undergo full treatment, including surgery, chemo, and radiation therapy. Other beneficiaries can get free breast cancer screening, follow-up care as well as cancer prevention and education services.
You will also greatly benefit from your donation. You'll be entitled to claim the maximum tax deduction after we mail you the 100% tax-deductible sales receipt of your auctioned-off vehicle.
We also offer free towing to our donors in all parts of the United States. Just give us your preferred date, time, and complete address, and we'll send a licensed tow truck driver to collect your donation.
The best reward you'll get, however, is the priceless satisfaction you'll feel for doing a life-saving charitable act.
We accept almost all types of vehicles regardless of their age or condition. To learn what else you can contribute apart from cars, you may visit this page.
Head over to our FAQs page for more information regarding our vehicle donation program, including our quick and easy donation process. If you have any questions or concerns, feel free to leave them here or give us a call at 866-540-5069.
Ready to Join Us in Saving Lives?

There's no easier way to join the fight against breast cancer than by donating your unwanted vehicle to Breast Cancer Car Donations. Call 866-540-5069 or fill out our secure online donation form to donate now!