Pick Up Your Phone, June 9th is Call Your Doctor Day!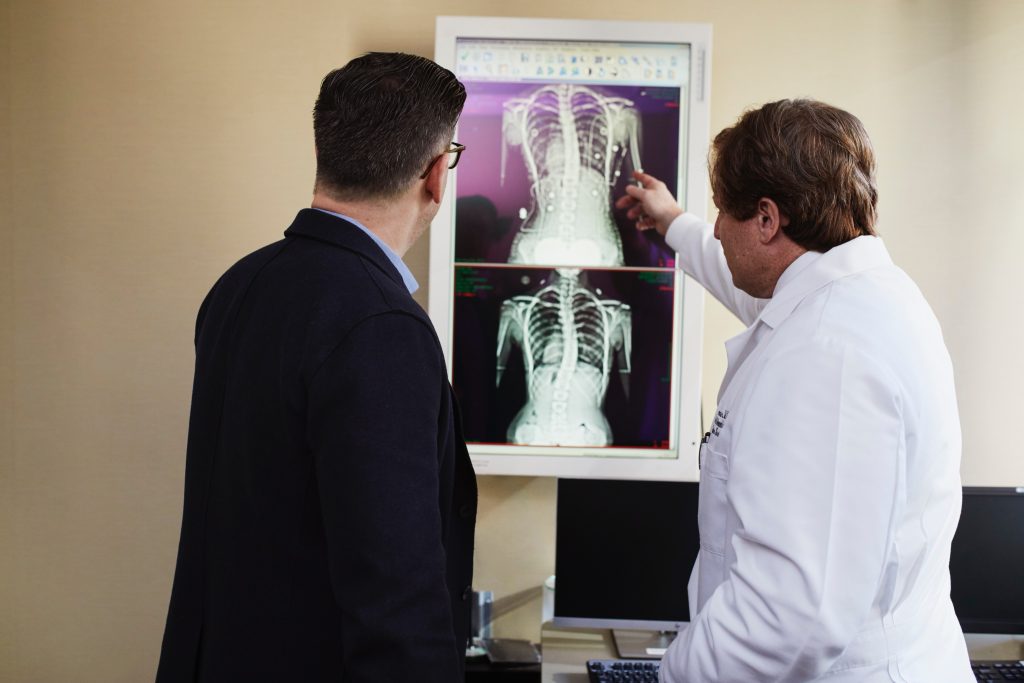 Know the 4 Benefits of Taking a Well-Woman Exam
Have you scheduled your annual well-woman exam already? If not, Call Your Doctor Day is here to remind you that it's time to do it!
Each year on the second Tuesday of June, women across the United States are reminded to prioritize their health by getting their routine medical exam. This year, it falls on June 9th.
Many women are so caught up with their work and family obligations that they tend to forget about the need to have a health check-up. They fail to realize how big of an impact a simple phone call to their doctor can bring to their well-being.
For this reason, Bright Pink created Call Your Doctor Day in 2016. The breast health nonprofit aims to raise awareness on the importance of well-woman visits, encouraging women to call their health care provider on this day to schedule a visit for a health check-up.
4 Benefits of Having an Annual Health Check-Up
Since this medical exam is only performed once a year, there's no reason for you to miss it. Here are the four reasons why committing to undergo an annual well-woman exam can potentially save your life:
1. Preventive care
The visit typically includes a physical exam, pelvic exam, and in some cases, a pap smear. Aside from assessing your current health state, your doctor will carefully examine your pelvic organs to check for abnormalities or unusual changes. Additionally, you might be advised to get vaccinated as part of preventive measures.
2. Screening for certain diseases
A well-woman exam involves disease screening such as diagnostic tests, breast exams, and blood tests. Based on your age and medical history, your doctor will test you for various diseases. For example, if you're sexually active, you will most likely get screened for HPV or HIV, or if heart disease runs in your family, your health care provider will check your blood pressure.
If you're 40 or older, expect to undergo a mammogram. This is especially important if you have a strong family history of cancer. The earlier cancer cells are detected, the higher your survival rates are.
3. Counseling
Attending an annual well-woman exam is also beneficial for your mental and emotional well-being. Your doctor will ask about the latest happenings in your life, particularly about major changes that might have caused you extreme distress. These changes can potentially affect your physical health, oftentimes leading to certain diseases.
Your doctor will offer you advice to help you manage stressful situations effectively. A mental health specialist will be referred to you if the doctor notices signs of depression.
4. Peace of mind
Now that you've undergone preventive health measures and got tested for life-threatening diseases with positive feedback, you can breathe a huge sigh of relief.
Donate Your Old Clunker for the Benefit of Breast Cancer Patients
Breast Cancer Car Donations encourages you to take part in a worthwhile cause that can potentially save the lives of cancer-stricken women in your community. If you have a vehicle that you no longer find useful, you might as well donate it to us. Doing so will allow you to help uninsured and underserved breast cancer patients undergo full treatment.
We'll sell your donated vehicle to raise funds for our charity partners. These charities will use the generated proceeds to deliver comprehensive breast health services, which include breast cancer screening, diagnosis, and treatment, as well as financial assistance.
Your charitable contribution will entitle you to receive a top tax deduction in the next tax season. You will also enjoy the convenience of our free pick-up and towing services, which are available in all parts of the U.S.
To get to know the various types of vehicles we welcome, check this page. Take note that we accept even vehicles that are no longer in good shape.
Got a question for us? Send it here or talk to us directly at our toll-free hotline 866-540-5069. For more information regarding our donation program, feel free to visit our FAQs page.
Bring Hope To Needy Patients with a Car Donation

Today sounds like a good day to make a difference with a simple act of charity. Turn your unwanted automobile into a vital source of assistance for breast cancer patients in your area. Donate it to us by giving us a call at 966-540-5069 or filling out our online donation form now!