On World Blood Donor Day This June 14th, Know the 3 Amazing Health Benefits That Blood Donors Enjoy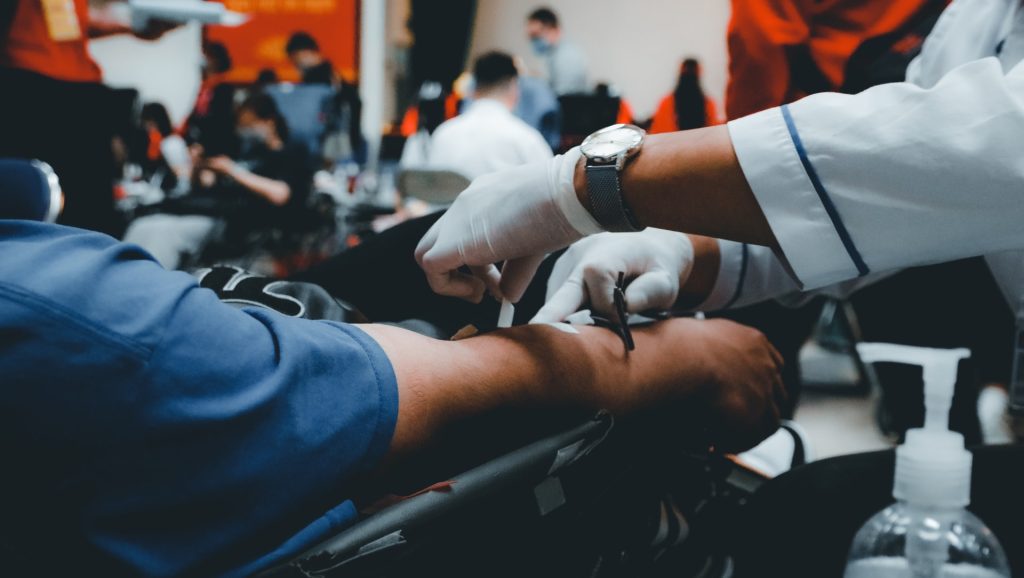 Make Blood Donation a Part of Your Health Routine!
Since blood carries oxygen and other essential nutrients to every part of the body, no one can live without it. That is why healthcare facilities across the globe are always in dire need of blood donations. These serve as lifelines for patients who are facing serious health conditions.
The importance of blood donation is underscored on June 14th as we celebrate World Blood Donor Day.
If you think that patients are the only ones who benefit from blood donations, think again. You'll be glad to know that your decision to make blood donation a part of your health routine is the first step to enjoying a multitude of amazing health benefits.
Experience the Amazing Health Benefits of Blood Donation
While blood donations help healthcare workers nurse their critically ill patients back to health, they also help the donors stay in the pink of health. Breast Cancer Car Donations shares some of the top reasons why you should become a regular blood donor.
1. It can help you lose weight.
Are you trying your best to shed off those extra pounds? Regular blood donation can be helpful to those who are struggling with obesity as well as those who are at high risk of heart disease.
2. It helps prevent hemochromatosis.
Hemochromatosis refers to a health condition that causes your body to absorb too much iron. While this condition may be due to anemia or alcoholism, it can also be genetically acquired. With regular blood donation, you'll be able to reduce your iron overload.
3. It keeps your heart and liver healthy.
The risks of heart and liver diseases are significantly reduced with regular blood donation. Since it reduces your body's absorption of iron, no excess iron will end up getting stored in your heart, liver, and pancreas. This helps lower your chances of experiencing heart abnormalities, cancer, liver failure, cirrhosis, and damage to your pancreas.
Do You Want to Help Breast Cancer Patients in Your Community?
Blood donations can be extremely beneficial for both the receiver and the donor. The same principle applies when you donate an unwanted vehicle to us at Breast Cancer Car Donations. When you do so, you'll quickly get your hands off a vehicle that's giving you headaches at no cost to you.
At the same time, you'll be supporting our cause of assisting breast cancer patients who have no financial means to undergo treatment and other medical services. Just like that, your clunker will become a life-saving instrument for destitute breast cancer patients in your community.
We'll auction off your donated vehicle to provide funding for our IRS-certified 501(c)(3) nonprofit partners. These charities are dedicated to providing comprehensive breast health services to all needy individuals. They provide low-cost or no-cost breast cancer screening, diagnosis, treatment, and follow-up care to individuals who come from low-income families.
Donating to us will only take a couple of minutes of your time in the comfort of your home. Just contact us and let us know that you're donating a vehicle. We'll then arrange a time and place for the free towing of your vehicle wherever you had it parked or stored within the United States.
Your donation will also qualify you to claim the maximum tax deduction in the next tax season. We'll send you your 100% tax-deductible sales receipt following the auction of your vehicle.
On top of the material rewards that will come your way, you'll also experience the priceless joy and satisfaction of doing an act of charity that will help save human lives.
Got a question for us? Get in touch with us at 866-540-5069 or leave your message here. You may also browse through our FAQs page to learn more about our car donation program.
Use Your Clunker to Fight Breast Cancer Today!

Aside from donating blood, you can meaningfully observe World Blood Donor Day on June 14th by donating your unneeded vehicle to Breast Cancer Car Donations. We'll convert it into a potent weapon against breast cancer for the benefit of the suffering breast cancer patients in your community. Call us at 866-540-5069 or fill out this form now!