On Father's Day this June 20th, Reconnect with Your Estranged Dad by Following These 4 Tips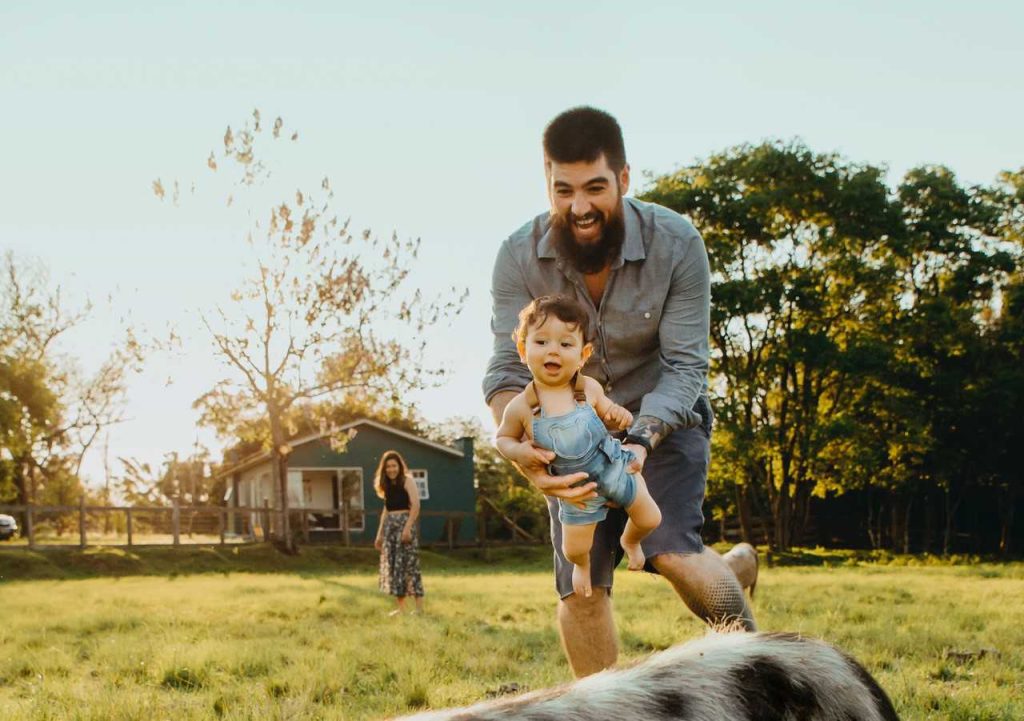 It's Never Too Late to Make a Fresh Start with Your Dad
One of the most important relationships that can have a profound impact on any person's life is their relationship with their dad. However, when certain life events change the dynamics of this relationship, the effects can significantly affect how the children view themselves.
On Father's Day this June 20th, many of us will excitedly spend more time with our fathers. However, this day can bring a roller coaster of emotions for those who have an estranged relationship with their male parent. In most cases, people who are separated from their fathers due to a divorce, alienation, or abuse are loaded with emotional baggage.
Whether you and your dad have grown apart or he doesn't fit your idea of what a father should be, it's never too late to take steps to rebuild your relationship with your dad.
4 Tips on Reconnecting with Your Estranged Father
Although the process of reconnecting with an estranged father might seem difficult, it's not impossible. However, before you plan for a reunion on Father's Day, be sure that you're emotionally prepared to handle the situation. Breast Cancer Car Donations shares some of the best tips that can help you make a fresh start with your dad.
1. Make initial contact indirectly.
If it's been years since you've last communicated with your dad, it's best if you initiate contact indirectly. He may have a new life, and the people in his life may not be too thrilled to see you.
Instead of reaching out to him by a direct call or a visit, it's much safer to make initial contact through social media, email, or a relative. Grab the opportunity to see him if he's ready to reconnect. However, if he isn't, simply let him know how to reach you.
2. Be prepared for reality.
Disaffected children usually create fantasies in their heads around their estranged fathers. A child who's separated from their dad at a very young age may have a glowingly positive image of their father. Conversely, if their separation was angry and bitter, they may have a fantasy that suggests that their father's love for them was just pushed away and that it never really died.
Elaborate fantasies about their estranged fathers are more common among daughters. If you're planning a reunion with your dad anytime soon, do yourself a favor by pushing those fantasies aside and prepare yourself for reality instead. Keep in mind that whatever negative experiences that happened in your family might have probably changed your father.
3. Plan a short meeting in a public place.
If you plan on reconciling with your dad, it's best to meet for a short time initially. Invite him to meet you for coffee in a public place one morning. This will be less threatening for both of you and can help make your first contact with him a positive one.
4. Don't unload your feelings on the first meeting.
Your first meeting with your dad shouldn't be turned into a bashing session. Although there's nothing wrong with unloading your feelings on him, this wouldn't be the best time to do it. If you intend to reconnect with your father at the right time, be sure to start on a positive note. In other words, you need to avoid speaking ill of him or anyone in his new life.
You Can Help Bring Breast Cancer Numbers Down in Your Community
Although breast cancer is more prevalent among women, it can also affect men. According to research, about 2,650 men are going to be diagnosed with this deadly disease and about 530 of them will die from it this year.
If you want to make this year's Father's Day more meaningful than ever, consider donating any type of vehicle to us at Breast Cancer Car Donations.
We'll sell your donated vehicle through an auction and use the proceeds to support the critical breast health programs of our IRS-determined 501(c)(3) nonprofit partners. Your donation will help ensure that underserved and uninsured breast cancer patients in your community can gain easy access to comprehensive breast health services that can potentially save their lives.
Besides getting our free pickup and towing service, you will also be entitled to claim a top tax deduction in the next tax season.
Best of all, your charitable contribution will leave you feeling satisfied with yourself, knowing that you'll be helping save the lives of destitute breast cancer patients in your community.
We accept nearly all types of vehicles for donation, regardless of their year, make, model, or condition. You may also process your donation from anywhere in the country because Breast Cancer Car Donations operates in all 50 states.
You may head over to our FAQs page to learn more about how everything works in our donation process. Give us a call at 866-540-5069 or contact us here if you have any inquiries or concerns.
Join the Fight against Breast Cancer Today!

On Father's Day this 20th of June, why not give new hopes to the struggling breast cancer patients in your community? Your car donation can help them win their battle against the deadly disease. Call Breast Cancer Car Donations at 866-540-5069 or fill out our online donation form now!