October Is National Critical Illness Awareness Month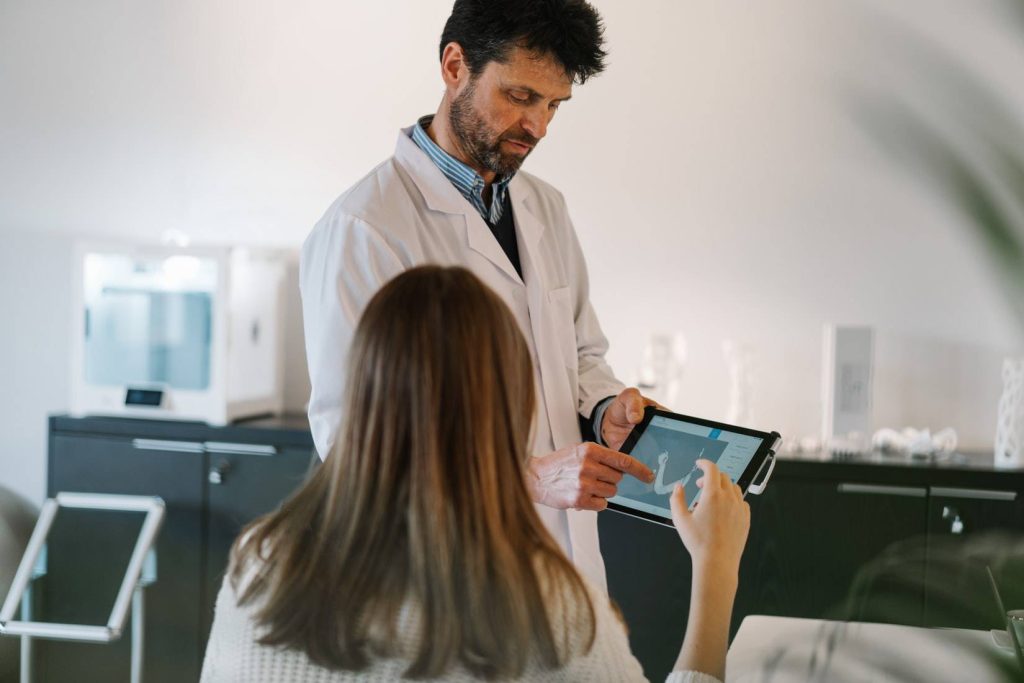 5 Impactful Ways of Observing the Occasion
Did you know that 75% of adults over the age of 40 are likely to get diagnosed with a critical illness in their lifetimes? In the U.S., roughly 1.5 million individuals experience heart attacks or strokes each year. At present, the U.S. is still battling the Covid-19 pandemic, which has afflicted millions of people and claimed over a hundred thousand lives.
As people get older, their chances of getting afflicted with life-threatening diseases such as heart disease and stroke tend to go up. They also become more vulnerable to cancer, Parkinson's disease, Alzheimer's disease, multiple sclerosis, and, yes, Covid-19, among many others.
National Critical Illness Awareness Month is an opportunity for men and women across the nation to learn more about critical illnesses — what they can do to prevent them and how they can be treated. The occasion serves as a reminder for all of us to be more mindful of our health. It encourages people to get rid of certain habits that are detrimental to their health.
How Best to Mark National Critical Illness Awareness Month

The observance of National Critical Illness Awareness Month serves to underscore the need for the public to educate themselves on health issues that affect them. One way of marking the occasion is by knowing the major types of serious medical conditions. You can do online research, talk to a health professional, or watch informative videos. Your newly gained knowledge should motivate you to adopt a healthier lifestyle. At the same time, this might just spur you to help those who are facing critical illness.
Here are other impactful ways of observing National Critical Illness Awareness Month this October:
Learn how to handle stress more effectively.
Stress, especially when left ignored, often leads to health problems. Look for ways to blow off steam in a positive manner, such as by practicing meditation, doing exercise, or simply taking a relaxing cup of tea.
Trace your family's health history.
Although not all the time, genes do play a role in determining any health issues you might encounter. For instance, if your mom or elder sister had cancer, you should get screened more often or earlier than others.
If it's been months or over a year since you last had your checkup with your primary care doctor, you'd want to set an appointment with them soon. Even if you're feeling healthy, it's still a good idea to get a physical examination to help detect problems as early as possible.
Reach out to anyone with a critical illness.
Got a friend, relative, or a co-worker suffering from a grave disease? Visit them or give them a call to let them know that you're always available whenever they need someone to talk to.
There are nonprofit organizations that work toward saving the lives and restoring the health of individuals afflicted with critical illnesses. Help these charities by either signing up as a volunteer or by donating.
Donate an Old Vehicle to Help Save Lives

Speaking of critical illness, breast cancer remains the second most common cancer in women after skin cancer. For 2020, the American Cancer Society estimated 279,100 new cases, 276,480 of them involving women. The estimated deaths were estimated at 42,690, with 42,170 of them women.
If you want to help in reducing these numbers, team up with us at Breast Cancer Car Donations by donating an unwanted vehicle to us. Such a donation will make a huge impact on the lives of destitute breast cancer patients in your community.
Once we receive your auto donation, we'll place it up for auction to generate funding for our nonprofit partners. These IRS-certified 501(c)3 nonprofits will then use the proceeds to deliver a range of vital breast health services to uninsured and underserved individuals in your area who require assistance.
Thanks to your donation, our charity partners' beneficiaries in your area will be able to secure financial assistance and gain easy access to various forms of breast cancer treatment in reputable hospitals. Other beneficiaries will be able to avail themselves of free breast cancer screening.
To thank you for your generous contribution, we will promptly mail to you your 100% tax-deductible sales receipt. You can use it to claim your tax deduction in the next tax season. If you want to learn more about how you can claim your tax deduction, check out this page.
We will also provide you with free professional towing service wherever you are in the country since our donation program covers all 50 states.
Do you have a question for us? Not sure if the vehicle you're planning to donate will qualify for our donation program? Talk to us anytime by calling our toll-free hotline 866-540-5069 or send us a message here.
Join the Fight against Breast Cancer Today!
Are you ready to give up your clunker for a life-saving cause? Turn it into a weapon against breast cancer today. Hand it over to Breast Cancer Car Donations by calling 866-540-5069 or filling out our online donation form now!