October 29th Is a Purrific Day to Rescue a Cat!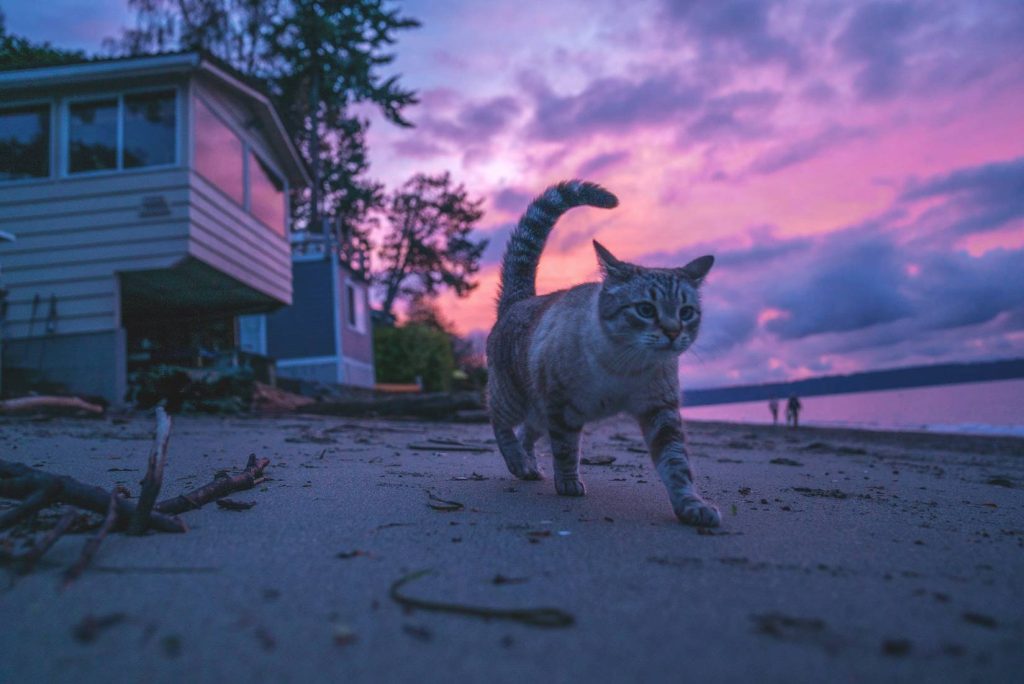 Save a Life on National Cat Day: October 29th Is a Purrific Day to Rescue a Cat!
Centuries ago, ancient Egyptians would worship cats as their gods, believing that these creatures bring good luck and prosperity. Folks built statues of these animals, wealthy cat owners dressed their pets in jewels, and they even mummified their pet cats when they died. Would you even believe that during those days, anyone who killed a cat, even accidentally, would be liable to receive the death penalty?
Fast forward to the present, many people are still obsessed with felines. They spoil them with treats and toys. Some take numerous photos or videos of their pet cats, which they flaunt on social media. Others love to wear shirts that have the images of their fur babies on them. It would seem that the only difference between then and now is that today's cat lovers would not go as far as putting statues of their pets or mummifying them!
While some cats are extremely lucky to be nurtured by loving owners, countless others have been neglected and abandoned. Having nobody to provide them with permanent homes, most of these unfortunate kitties are left to die in animal shelters.
Seeing this as a major issue, lifestyle expert and animal lover Colleen Paige decided to create the National Cat Day, an awareness day celebrated on the 29th of October of each year. Paige created the holiday as her way of urging the public to rescue and adopt abandoned cats. It also serves as a huge reminder for cat owners to appreciate their pets for bringing them joy and unconditional love.
Why Adopt a Shelter Cat?
Whether you're already a proud cat parent or not, now would be the perfect time to provide a forever home to a feline that has never experienced what it's like to be loved and cared for. That is if you're ready to start or expand your fur family. Here are some reasons why adopting cats sounds like a fantastic idea:
You save more than just one cat.
Every year, shelters take in millions of abused and stray animals, making it impossible for them to accommodate more. By adopting a cat that's waiting in line for euthanasia, you're not only giving it a second chance to live, but you're also making room for others who need a temporary refuge.
You don't have to spend a lot of money.
Most shelters cover the expenses for spay/neuter, viral tests, and vaccinations, which means that you'll be saving a huge chunk of cash. You might even come across one shelter that offers free litter, food, toys, and accessories!
You'll have a pet that will love you no matter what.
Thanks to you, an unwanted kitten will finally get a shot to enjoy a life that's filled with contentment. Expect a tremendous amount of affection and loyalty in return.
Cats provide comfort and ease loneliness.
Many believe that cats aren't as friendly as dogs and can even be snotty at times. While these might be true, felines can actually be empathetic creatures, especially when they detect a hint of sadness from their humans. Once they do, they go straight to their owners to cuddle, play, or do just about anything to uplift them.
Cats are so easy to maintain.
If you haven't noticed yet, cats are conscious when it comes to hygiene and self-care. It's in their nature to clean themselves. They can use a litter box without leaving a mess. Unlike dogs, there's no need for you to take them out for a walk. Plus, you don't have to waste your time training them anymore because shelter pets are already house-trained.
Join Us in Saving Lives

Besides saving shelter cats and helping them find loving homes, do you know what else you can do today to make a huge impact? Support destitute breast cancer sufferers in your community through a simple vehicle donation to us at Breast Cancer Car Donations! Like those poor felines who have been left behind, these women badly need assistance.
When you turn over your old and unwanted car to us, we will convert it into a fund-generating tool for our breast cancer-focused charity partners. We'll auction it off and hand over the proceeds to these IRS-approved 501(c)3 nonprofits, thus helping sustain their delivery of vital breast health services to uninsured and underserved women. The services they provide include giving their beneficiaries easy access to top medical facilities and financial assistance to cover the cost of their treatments, physician visits, medications, and follow-up care. Other beneficiaries get to receive free breast cancer screening and prevention and education services.
To reward you for your charitable deed, we'll send you by mail the 100% tax-deductible sales receipt of your car days after its sale. This receipt will allow you to claim a hefty tax write-off in the next tax season.
You will also benefit from our free towing service, which is available in all parts of the United States.
We accept nearly all types of vehicles. Motorcycles, cars, trucks, boats, campers, golf carts — you name it, we'll take it! We don't even mind taking damaged or hardly functioning vehicles.
To learn about our quick and easy donation process, vehicle removal service, or tax deductions, head over to our FAQs page. Should you have any questions or concerns, feel free to reach us at 866-540-5069. You may also leave us a message here.
Enjoy This Fulfilling Experience Today!
Wouldn't it be incredibly fulfilling to know that you'd be helping save the lives of breast cancer patients just with one car donation? It's going to be an experience you'll never forget. Donate to Breast Cancer Car Donations by calling 866-540-5069 or filling out our online donation form now!