October 28th, National First Responders Day: 5 Thoughtful Ways of Thanking Your Community's Heroes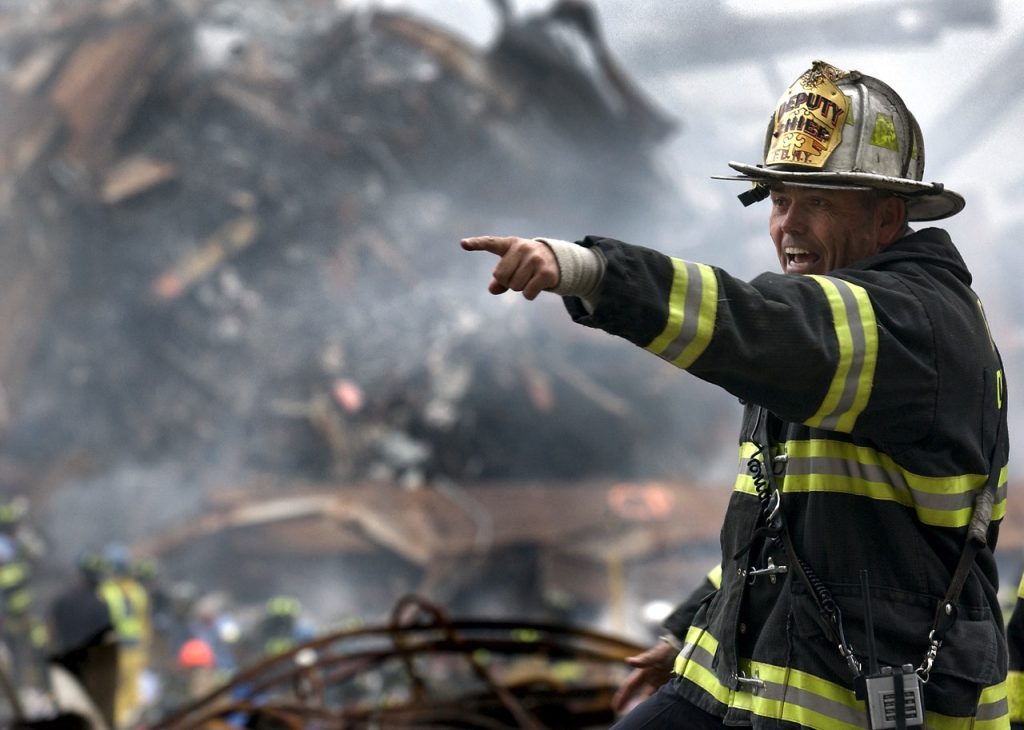 They Put Their Lives on the Line to Preserve Those of Others
Whenever an emergency happens, first responders are the ones who rush to the scene. They're trained to respond to events such as disasters, accidents, and terrorism, willingly putting their lives on the line to preserve those of others. First responders include paramedics, police officers, firefighters, emergency medical technicians or EMTs, and 911 operators. We have about 4.6 million career and volunteer first responders who are supporting the communities where they live, according to the Department of Homeland Security,
To honor these dedicated Americans who have one of the most dangerous jobs in the country, the U.S. Congress passed a resolution in 2017 designating October 28th as National First Responders Day. It's a day when we tip our hats off to the brave men and women who put the lives of others ahead of their own. They are everyday heroes who endure long hours and stressful situations, all to keep their communities safe.
On this day, we particularly pay tribute to the fallen first responders. On average, 97 firefighters and 155 police officers die each year in the line of duty, according to the Centers for Disease Control and Prevention.
You can make the most out of National First Responders Day by showing your appreciation and gratitude to the first responders in your community. Take a look at the suggestions below on how you can meaningfully thank them:
1. Write them a letter.
With electronic communication becoming our preferred mode of writing these days, writing a letter on paper is pretty impressive. It feels more personal and heartfelt since it requires more effort. Write letters of thanks to the first responders in your community. To make an even bigger impact, you can encourage your friends to do the same.
2. Thank first responders whom you know.
If you have friends or relatives who work as first responders, reach out to them and let them know how much you appreciate their service.
3. Cook meals for them.
Got a knack for cooking? Bringing home-cooked meals to the first responders in your community is a great way of saying your appreciation and gratitude for their service. Bring those meals to your local fire or police station.
4. Treat them to coffee.
If you're at a coffee shop and you happen to see a first responder lining up at the cashier, offer to pay on their behalf. You can even coordinate with a local coffee shop and make an advanced payment for any coffee or meal orders placed by any first responders on October 28th.
5. Send them gift baskets.
Sending gift baskets is a classic way of saying thanks. Make those baskets containing food, gift cards, coupons, or other items that first responders can find useful. If you know the people you're going to give the gift baskets to, be extra thoughtful by customizing the baskets according to their tastes.
You Can Be a Hero Just Like Our First Responders. Here's How
You can do a heroic deed just like your community's first responders by simply donating an unneeded vehicle to us at Breast Cancer Car Donations. We'll use your donation to help save the lives of indigent breast cancer patients in your area.
Once we receive your auto donation, we'll sell it through an auction and use the proceeds to support the life-saving programs and services of our breast cancer-focused nonprofit partners. These IRS-certified 501(c)(3) nonprofit organizations use the funding we provide them to sustain their delivery of comprehensive breast health services to their beneficiaries.
Thus, thanks to your donation, more uninsured and indigent breast cancer patients will be able to receive financial assistance and gain easy access to medical facilities where they can undergo full treatment. Our charity partners also offer free breast cancer screening, follow-up care after treatment, and other breast cancer prevention and education services.
In exchange for your vehicle donation, we'll send you the 100% tax-deductible sales receipt of your car within days following its sale. This receipt will enable you to claim the maximum tax deduction in the next tax season.
We'll also tow your car away for free anywhere in the country.
On top of these material perks, your act of charity will also allow you to experience the joy and satisfaction of doing something that can help save lives.
We accept nearly all types of vehicles, including those that are no longer in good condition.
Want to know about our car donation process? Not sure if we'll take your run-down car? Feel free to reach us anytime through our toll-free hotline at 866-540-5069. You may also leave us a message here.
Turn Your Car Into a Life-Saving Tool Today!

Every day is a battle for survival for breast cancer patients. Extend them lifelines by handing over to us any vehicle that you no longer want or need. Call Breast Cancer Car Donations at 866-540-5069 or fill out our online donation form now!