October 15th, Global Handwashing Day: How to Wash Your Hands the Right Way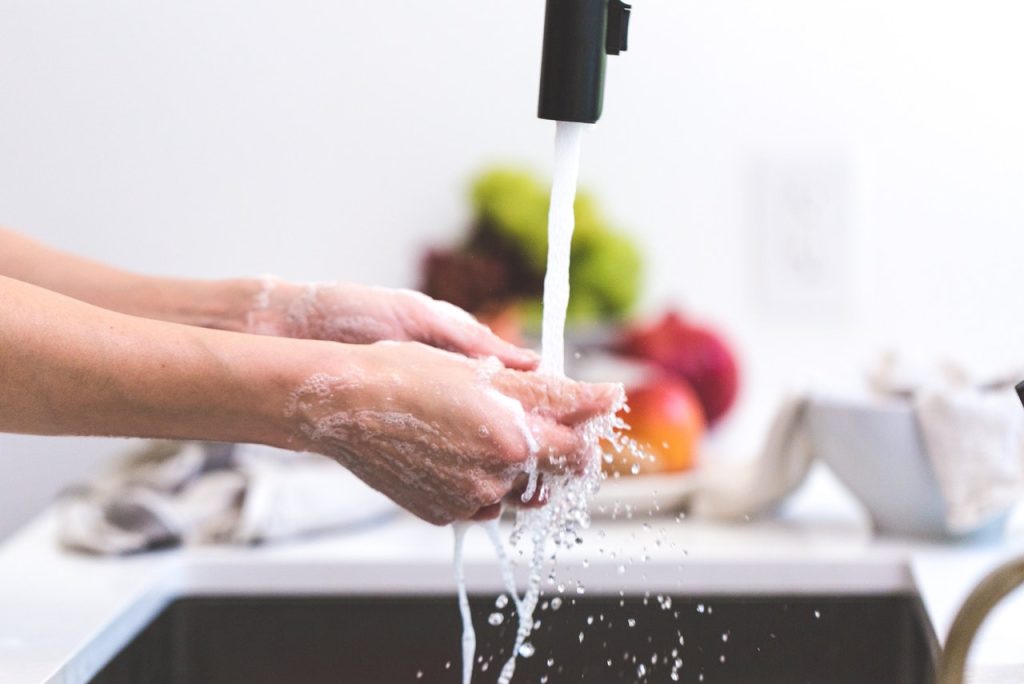 People Fail to Properly Wash Their Hands 97% of the Time
People don't properly wash their hands 97% of the time, with the most common mistake being not washing hands long enough, the U.S. Department of Agriculture says in a recent study.
Those who don't wash their hands properly and the people they come in contact with can become vulnerable to infectious diseases that are transmissible by touch, the study warns. By simply washing our hands right, we can greatly reduce our chances of acquiring certain respiratory and gastrointestinal infections.
To help promote awareness about the importance of handwashing and encourage more people to learn how to do it correctly, we observe Global Handwashing Day on October 15th of each year.
People need to understand that just getting their hands wet with water doesn't mean they're already clean. There's a proper way of washing our hands.
Check out this seven-step handwashing technique endorsed by the Centers for Disease Control and the World Health Organization:
1. Wet your hands with clean water. Use running water if possible.
2. Apply soap and cover all surfaces of your hands, including your wrists.
3. Lather the soap and rub your hands together. Scrub all surfaces of your hands, including the fingernails and fingertips.
4. You should be scrubbing away for at least 20 seconds. It should be just as long as the "Happy Birthday" song when you sing it twice.
5. Rinse your hands using clean water.
6. Air-dry your hands or use a clean towel to dry them off. Avoid using hand dryers in bathrooms as they're a breeding ground for bacteria.
7. When turning off the faucet, it's a good idea to use a towel or a piece of paper so you avoid contaminating your hands again.
Here's a Simple Way to Help Save Lives
Just as something as simple as handwashing can protect you from getting sick, something as simple as donating your old automobile can help save lives. Instead of letting it rot away in your garage, donate your unwanted car to us at Breast Cancer Car Donations. We'll use your donation to help save the lives of the suffering breast cancer patients in your community.
Once we get hold of your vehicle, we'll put it up for auction to generate funds for our breast cancer-focused nonprofit partners. We'll transfer the proceeds to these charities, enabling them to support their beneficiaries through the comprehensive breast health services that they offer. Thanks to your contribution, uninsured and destitute women in your area will be able to receive financial assistance and gain easy access to cancer facilities where they can undergo breast cancer screening, diagnosis, and full treatment.
To thank you for your charitable contribution, we'll make sure that you are amply rewarded. We'll send you the 100% tax-deductible sales receipt of your vehicle a few weeks after its auction. You can use this receipt to claim your top tax deduction in the next tax season.
We'll also provide you with our free towing service. We can collect your donation wherever you're located in the United States since we have branches in all 50 states plus the District of Columbia. We'll also handle all paperwork on your behalf. Trust us, we got your back!
All these material perks may pale in comparison to the greatest reward you'll get for your act of charity: the priceless feeling of joy and satisfaction for doing something that can help save lives.
If you have any questions or concerns, feel free to contact us anytime through our toll-free hotline at 866-540-5069. You can also message us here. You may also check out our FAQs page to learn more about our car donation program, including our quick and easy donation process.
Turn Your Old Car into a Lifesaver Today!

Are you ready to join the fight against breast cancer? Turn your old car into a powerful life-saving tool for the benefit of indigent breast cancer patients in your community. Call Breast Cancer Car Donations at 866-540-5069 or fill out our online form now!