New Year's Resolutions 2019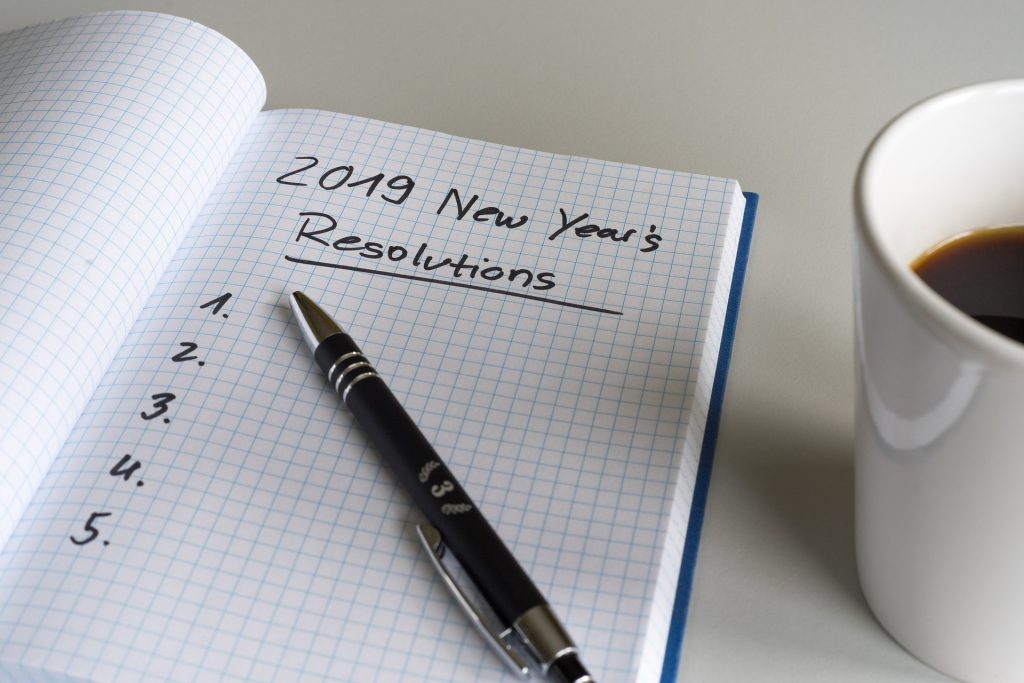 6 Suggestions for New Year's Resolutions 2019: How to Become a Better You
If you're a person who's striving to become a better version of yourself, we wouldn't be surprised if you've written "New Year's Resolutions 2019" across a page in your planner. We're pretty sure that even before 2018 ended, you've already spent some time reflecting on how the decisions you made in the past year shaped you into the person you are now. Naturally, based on the results of these past decisions, you've come up with adjustments for the following year.
Ideas for New Year's Resolutions
Are you still looking for doable things to do for your New Year's resolutions 2019? Breast Cancer Car Donations will gladly help you zero in on your new goals that are as practical as they are attainable. Here are our suggestions:
Did you gain a few pounds in 2018? You can't lose them if you'll just sit on the couch the whole day—you have to get up and exercise. Besides, regular physical exercise not only gives you a healthy body but also a healthy mind and a whole lot of confidence. Plus, studies have shown that regular exercise largely contributes to your positive body image even before your body shape and weight actually change.
Another thing that you can add to your New Year's Resolutions 2019 is to make it a point to read at least one book a month to heighten your connectivity and keep your brain activity going. Novels are a great choice because reading stories will undoubtedly stir up your imagination.
Watch less TV and go outside.
In case you're not aware, spending way too much time watching TV will not only impact negatively on how you view the world but also hook you on consumerism that can encourage you to breed a sense of dissatisfaction in your own life. Why don't you decide to cut back on TV time in 2019 and spend more of your time enjoying the outdoors? Did you know that spending time with nature will recharge you and heighten your sense of well-being?
Buy less stuff but gain more life experiences.
If your iPhone is still working, why bother to purchase another one? We suggest that you use the money for other purposes that will give you meaningful life experiences—like travel for example.
Make it a point to find reasons to be thankful each day. Once you make this a habit, you'll notice that your perspective will change and your way of handling difficult situations will significantly improve as well.
Charitable giving is an amazing stress-reliever as much as it is an awesome personal happiness booster. One way to demonstrate this is by donating any unwanted vehicle to us at Breast Cancer Car Donations. We are the partners of two of America's top nonprofit organizations that are battling breast cancer—the American Breast Cancer Foundation (ABCF) and Women Involved In Nurturing, Giving, Sharing, Inc. (WINGS). Our online vehicle donation program is operated on their behalf, providing them with additional funding in their mission to save the lives of those afflicted with breast cancer.
We auction off all vehicles donated to us and use the proceeds to support the comprehensive breast services that our charity partners deliver to various communities throughout the country. The services they provide include free breast cancer screening for individuals to enable early detection of the life-threatening disease, breast cancer education campaign, and financial assistance combined with access to medical facilities for uninsured and underserved breast cancer patients so they can undergo full treatment, thus increasing their chances of surviving the disease.
Since our charity partners are IRS-certified 501(c)3 nonprofit organizations, your charitable contribution will entitle you to receive a top tax deduction following the sale of your vehicle.
If you want to know more about car donations and how they impact your life and your community, call us at 866-540-5069. If you're ready to make a charitable contribution today, simply fill out our secure online donation form or call us right now.
We accept almost all types of vehicles regardless of their age and condition. We also accept vehicle donations anywhere in the United States since we have car donation programs in all 50 states.

Start the New Year Right!
There's just something about the beginning of a new calendar year that makes us all feel like we're given another chance to start over or to make our lives better. With the suggested New Year's resolutions 2019 mentioned above—particularly the resolution on being more generous and charitable to the less fortunate people around us, including those stricken with breast cancer—there's a very strong chance that we will! Call us at 866-540-5069 and help save lives with your car donation!