New Year's Day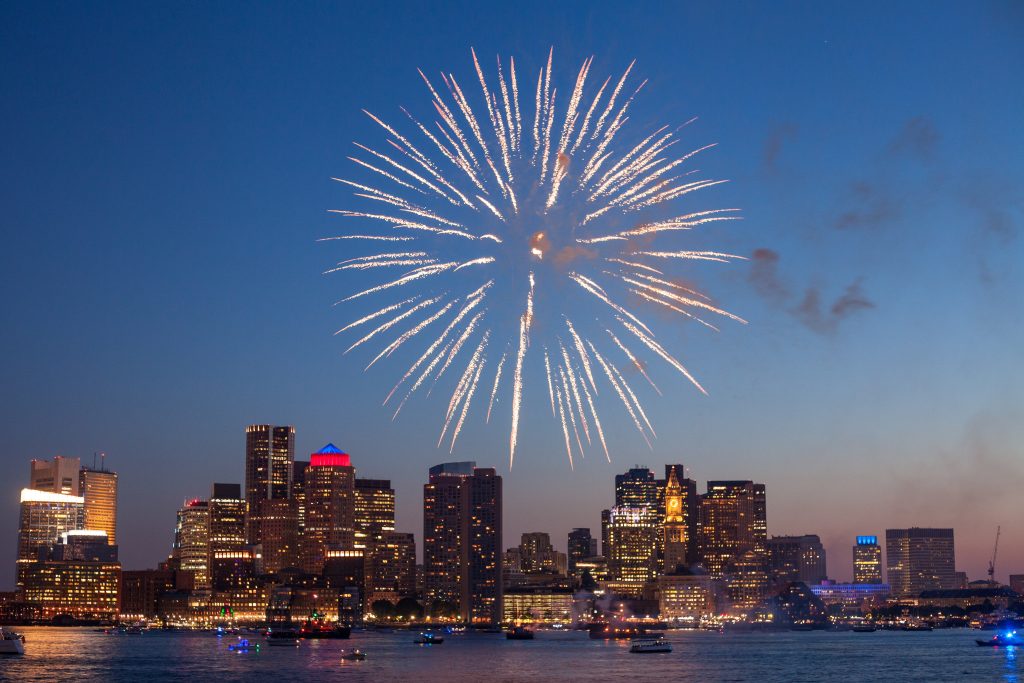 New Year's Day: Recall those Sweet Moments as You Get to Know Some Fun and Fascinating Facts about the Holiday
New Year's Day has just passed us by, leaving behind wonderful memories spent with our loved ones. Perhaps, still fresh in our minds are the dazzling displays of colorful fireworks we saw on New Year's Eve and the sounds of popping champagne corks as we celebrated the dawning of a new year.
Many of us are starting 2019 with a fresh outlook, hoping that this year will be better than the previous ones. Not a few of us have already made our New Year resolutions as we commit ourselves to objectives that we envision would bring us more success, happiness, and fulfillment.
However, before you get started with trying to accomplish your New Year resolutions, you may want to know some fun and fascinating facts about the holiday. Here are some of them:
The first New Year celebration dates back to 2000 BC.
This was started by the Mesopotamians. Later, the Egyptians, Phoenicians, Persians, and Greeks followed suit.
Julius Caesar named January after Janus, the Roman god of doors and gates.
He believed that the name was appropriate since Janus had two faces that represent "looking forward and looking back." He was also the first world leader to declare January 1 as a national holiday.
One of the most popular traditions is singing "Auld Lang Syne" on New Year's Eve.
Supposedly a folk song, it was composed by Scottish poet Robert Burns in 1788. The song actually means "times gone by."
Surveys show that 45% of Americans make resolutions.
However, 25% of them fail to continue by the second week of January. Among the common resolutions involve spending less, losing weight, and becoming healthy.
The Baby New Year is the symbol for the holiday.
While we use Santa to represent Christmas, we have this cute diaper-wearing tot to signify the New Year.
Eating green leafy vegetables is believed to increase one's chances of prosperity.
Vegetarians will certainly subscribe to that idea.
The first person you stumble upon on the first day of the year is said to set the tone in your life for that year.
Another New Year superstition revolves around the idea that you must surround yourself with the important people in your life on New Year's Day to guarantee you a positive year ahead. This explains the tradition of couples kissing at the stroke of midnight, implying that couples who fail to do so might expect a stormy relationship before the year is over.
Most Americans ring in the New Year by popping champagne.
Would you believe that about 360 million glasses of wine are consumed for this special occasion yearly? Whether you're at a fancy party or simply at home, it's a popular tradition to pop champagne corks at the stroke of midnight.

Start the Year Right with a Charitable Deed
If one of your New Year's resolutions is to become a better person, one of the ways that can lead you to the achievement of that goal is by extending a helping hand to the needy people around you by doing charity work.
One charity work that you can easily do without breaking a sweat and without costing you anything is by donating an unwanted vehicle to Breast Cancer Car Donations. This is actually a win-win option for you since you will not only get to dispose of your clunker quickly and for free but you will also entitle yourself to receive the highest possible tax deduction once we've sold your donated vehicle at auction.
Of course, the biggest beneficiaries of your charitable contribution will be the less fortunate people in your community. After we've auctioned off your vehicle, we'll transfer the proceeds to our two reputable nonprofit organization partners, the American Breast Cancer Foundation (ABCF) and Women Involved In Nurturing, Giving, Sharing, Inc. (WINGS). These IRS-certified 501(c)3 nonprofit organizations will use the funding to sustain their delivery of comprehensive breast health services to various communities in America. These services include free breast cancer screening for individuals to enable early detection of the life-threatening disease, breast cancer prevention and education campaign, and financial assistance combined with access to medical facilities for uninsured and underserved breast cancer patients so they can undergo full treatment, thus increasing their chances of surviving the disease.
For more information on our vehicle donation program, check out our FAQs page. For inquiries, you may call us at our toll-free hotline 866-540-5069 or send us a message online.
You can make your donation by filling out our secure online donation form or calling us directly. We accept almost all types of vehicles regardless of their age and condition. We also accept vehicle donations anywhere in the United States since we have car donation programs in all 50 states.

Offer Lifeline to Needy Breast Cancer Patients
One most meaningful New Year's Day resolution you can make is to offer a lifeline to those women in your community who badly need treatment for their breast cancer but who don't have the financial capacity to pay for their treatment. Call us at 866-540-5069 and we will make certain that your car donation will help save the lives of these women.
Love the idea of transforming lives while receiving a hefty tax write-off at the same time? Donate your car to us now! Get in touch with us at 866-540-5069!