National Voter Registration Day: 3 Top Reasons Why You Need to Register to Vote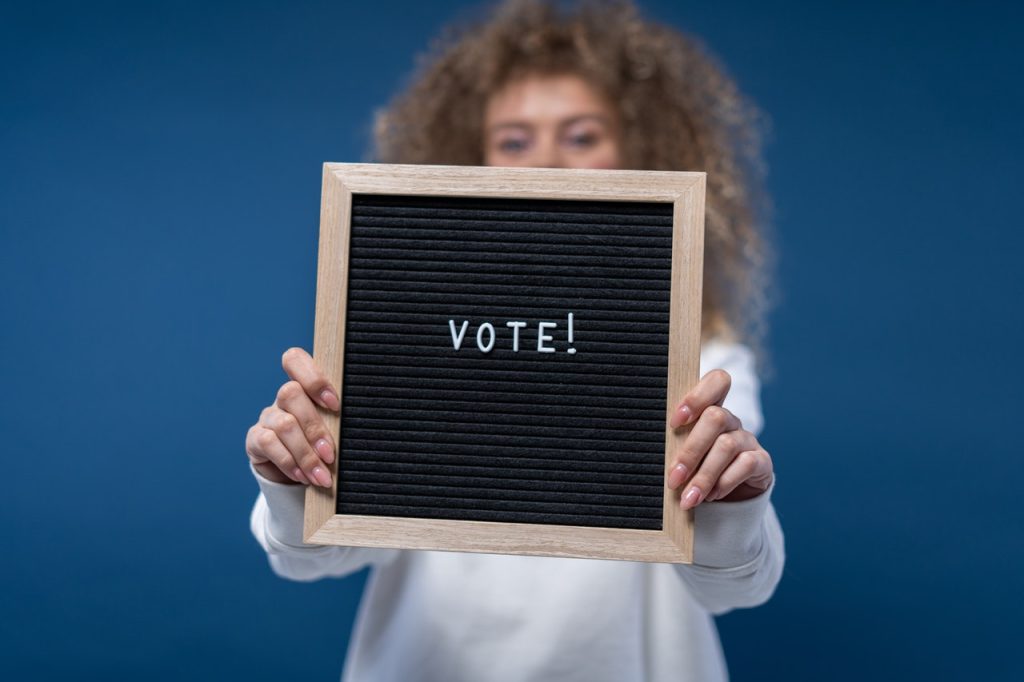 On September 28th, Empower Yourself to Help Shape Our Country's Future
Every year, the United States observes a special day to encourage eligible Americans to register at the polls so they can exercise their right to vote. National Voter Registration Day is held every last Tuesday of September to promote voter registration.
Based on the latest U.S. census data, one in four eligible Americans is not registered to vote. Among the top reasons why Americans fail to register are missing registration deadlines, failure to update their voting status, and lack of information about registration methods. The observance of National Voter Registration Day seeks to address these concerns.
First observed in 2012, the unofficial holiday has become an effective tool to motivate more Americans to register as voters. Since its inception, 4.5 million voters have registered on the holiday's date and millions more on other registration days.
Why Do You Need to Vote?
While some of us may take our right to elect our leaders for granted, history is filled with the hard-fought struggles of members of marginalized sectors who sought to be given the right to vote just like other American citizens.
Voting remains a key mechanism in a working democracy. Here are the three top reasons why you need to register as a voter so you can make your voice heard on Election Day:
1. Voting gives you a voice in society.
Voting gives you the power to make your voice heard on essential matters that concern you. You can elect leaders who share your beliefs and vision. You can thus empower yourself to help shape our country's future.
2. Voting makes you a part of our democratic process.
Voting gives you the power to elect leaders who can best steer the nation in the direction you want. It makes you part of a national decision-making process that affects the lives of all Americans. If you don't vote, you remove yourself from the process and allow others to shape our country's future.
3. Voting gives you the power to be represented in government.
Voting gives you the power to elect leaders who can best represent you and your community in both state and federal governments. You can elect leaders who you believe can pass laws that promote health care, education, housing, environment, and other major social issues. By voting, you can help ensure that public officials will protect your interests and those of others in your community.
You Also Have the Power to Help the Needy
Voting gives you the power to decide the next leaders of our nation. You also have another power that you might be unaware of: the power to help the needy people around you, including the destitute breast cancer patients in your community.
You can exercise this power by simply donating any vehicle you no longer need to us here at Breast Cancer Car Donations. We'll use your donation to help save the lives of these patients.
We will auction off your donated vehicle and use the proceeds to support the critical breast health services being rendered by our breast cancer-focused charity partners. These IRS-approved 501(c)3 nonprofits use the funding we give to provide uninsured and cash-strapped breast cancer patients with easy access to top medical facilities as well as financial assistance to cover the cost of their treatments, physician visits, medications, and follow-up care. Other beneficiaries get to receive free breast cancer screening and prevention and education services.
As a donor, you will be entitled to receive the maximum tax deduction. Expect a 100% tax-deductible sales receipt in your mailbox after we sell your donated vehicle. You will also benefit from our free pickup and towing service, which you can get wherever you reside in the country.
Even more valuable than those material perks, you'll get to experience the joy and satisfaction of making a charitable act that can help save priceless human lives.
We welcome almost all types of vehicles, even damaged ones.
If you're interested to learn more about our donation program, just visit our FAQs page. For inquiries and concerns, call us at 866-540-5069 or leave us a message here.
Help Breast Cancer Patients Overcome Their Affliction Today!

With your kindness and compassion as conveyed through your car donation, you can help breast cancer patients in your community win their battle for survival. Take action and support our cause today. Call Breast Cancer Car Donations at 866-540-5069 or fill out our online donation form now!