National Ugly Sweater Day: 3 Fascinating Facts You Need to Know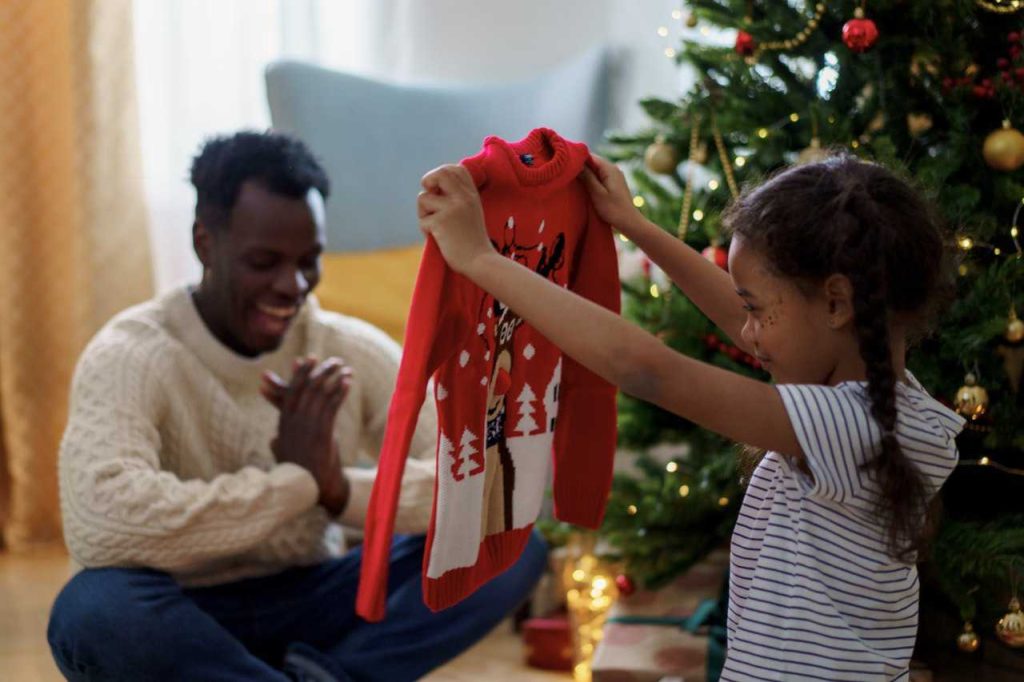 On December 18th, Wear a Sweater with the Cutest and Funniest Design
Don't let COVID-19 bring your holiday spirits down! Thanks to National Ugly Sweater Day, you can still experience the outrageous fun and excitement of the holiday season. If your grandma hasn't knitted you an ugly sweater yet, you can choose to make your own or buy one online.
Whether you're going for a sweater with a cute or funny design, make sure that you wear it for the entire day on December 18th. Challenge yourself to keep it on from the moment you wake up until the time you hit the sack. Kill your excuses if you're tempted to take breaks or to cop-out. The sweater must stay on as you take selfies of yourself at school, work, or anywhere — and don't forget to post your photos on Facebook, Instagram, or Twitter.
The 3 Things About National Ugly Sweater Day that May Fascinate You
Are you wondering how the National Ugly Sweater Day came to being? When did all the fun begin? Here are a few fascinating facts about this holiday, which is celebrated on the third Friday of December. This year, it falls on December 18th.
1. It all started in the 80s.
If you were already around during the 80s, you'd probably remember the popular character on the hit TV sitcom "The Cosby Show" named Bill Huxtable. To refresh your memory, Huxtable was famous for coming into the scene wearing the flashiest and ugliest sweater that would make the people in the fashion industry gasp. His completely outrageous clothing prompted the ugly sweaters market to grow.
2. A company that exclusively makes ugly sweaters made $5 million.
If you think that people don't take their holiday wear seriously, think again. Within three years since uglychristmassweaters.com opened its doors to the public, it has become a multimillion-dollar company. Its clients can choose to buy an ugly sweater in its stock, pick one that was designed and created by famous influencers, or even customize their own tacky sweaters!
3. On average, 23% of the entire American population will purchase ugly sweaters.
This figure has been consistent over the years. A good number of people are bound to join the ugly sweater brigade to make the holiday season extra special this year. These people know how wonderful it feels to throw caution to the wind and waltz into a room wearing the ugliest sweater that they've ever laid their eyes on.
Do a Beautiful Act of Kindness on National Ugly Sweater Day
If you're looking for ways to make this holiday season extra special, consider donating any type of vehicle to Breast Cancer Car Donations for the benefit of needy breast cancer patients in your community.
We will auction off your donation and use the proceeds to support the critical breast health services being rendered by our breast cancer-focused charity partners. These IRS-approved 501(c)3 nonprofits use the funding to provide uninsured and cash-strapped breast cancer patients with easy access to top medical facilities as well as financial assistance to cover the cost of their treatments, physician visits, medications, and follow-up care. Other beneficiaries get to receive free breast cancer screening and prevention and education services.
As a donor, you will be entitled to a top tax deduction. Expect a 100% tax-deductible receipt in your mailbox after we sell your donated vehicle.
You will also benefit from our free pickup and towing service, which you can avail yourself of wherever you reside in the country.
Even more valuable than those material perks, you'll get to experience the joy and satisfaction of making a charitable act that can help save precious human lives.
We welcome almost all types of vehicles, even damaged ones that are no longer running.
If you're interested to learn more about our donation program, just visit our FAQs page. For inquiries and concerns, call us at 866-540-5069 or leave us a message here.
Give the Gift of Hope Today

On National Ugly Sweater Day this December 18th, give indigent breast cancer patients the most beautiful gift they can ever receive — the gift of hope for longer life. Your car donation can make it happen. Call Breast Cancer Car Donations at 866-540-5069 or fill out our online donation form now!