National Tea Day: 5 Ways to Spruce Up Your Favorite Brew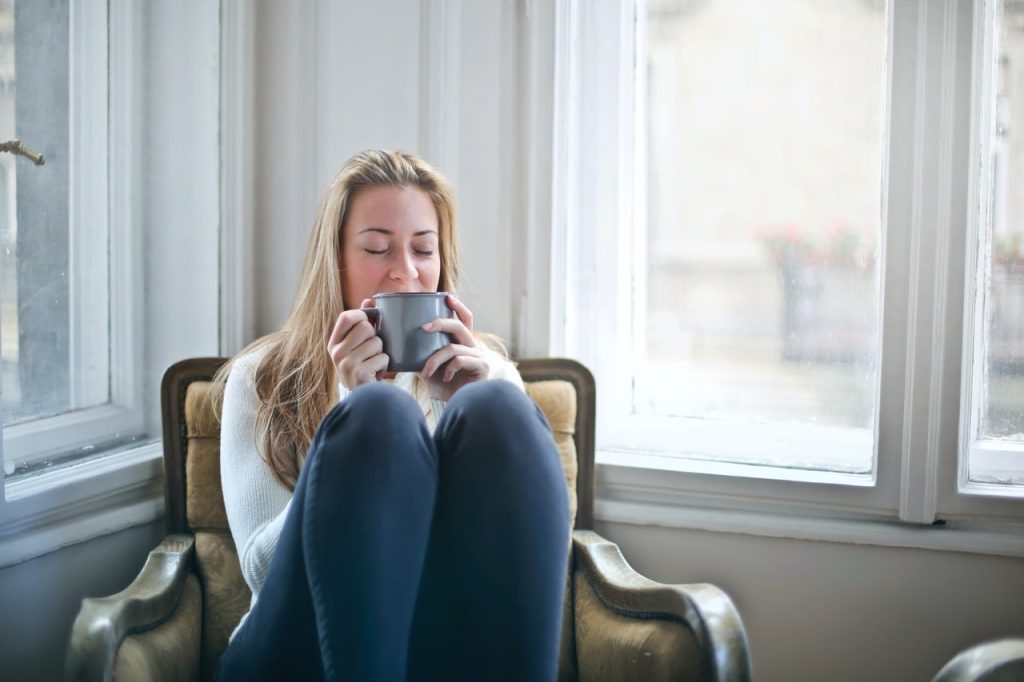 Get a Better Appreciation of Tea on Its Special Day
On April 21st, tea lovers get to proclaim their love for their favorite beverage with pride. It's National Tea Day — a celebration of the flavor, variety, and versatility of this centuries-old drink.
While tea finds its roots in Asia and England, Americans are no laggards when it comes to tea appreciation. You should not be surprised by the growing list of tea varieties and blends available in your local supermarket. Coffee shops also offer different tea flavors to cater to the growing passion for the beverage.
Tea sales in the United States in 2020 reached a whopping $13.2 billion! It's expected to grow even more in the coming years as more people get to know about the amazing health benefits of the beverage.
To gain a better appreciation of tea on its special day, here are five special brewing tips so you can enjoy it even more.
1. Try spring water.
While it's convenient to use tap water to brew your tea, experts say tap water ruins the natural flavors of the beverage. Distilled water is also not a great option. To activate the perfect blend, use bottled spring water. You can also adjust the water's temperature when brewing your tea.
2. Experiment with the ratio.
While you can follow instructions on brewing your tea, you can always experiment with the water and leaf ratio to see which suits your taste better. Tea is a versatile drink whose brewing can be adjusted to your preference.
3. Add milk, honey, or lemon.
You'd be surprised how different your tea would taste if you add milk, lemon, or honey. Milk is usually added to English breakfast tea while lemon and honey can complement the more bitter tea blends.
4. Turn it into a latte.
Almost any type of tea can be used as a base for a tea latte. Just add steamed frothed milk and sweetener to the tea base and voila! You have yourself a simple beverage without having to run to your local cafe.
5. Cold-brew your tea.
Instead of brewing hot tea, mix it up by pouring 1-1.5 liters of lukewarm water over 1 to 2 spoonfuls of tea leaves. Keep it in the fridge overnight. When you taste the beverage the following day, you'd be surprised to know that there's no more bitterness to it.
Help in the Healing of Women with Breast Cancer
Tea is associated with good health, warmth, and comfort — something that breast cancer patients in America desperately need.
As you celebrate National Tea Day, consider offering a helping hand to those destitute women in your local community who are waging a battle for survival against breast cancer.
If you have an old car that you no longer use, that's all you need to help them. All you have to do is to donate that vehicle to us at Breast Cancer Car Donations.
We'll sell your donated car through an auction and use the proceeds to help fund the life-saving programs of leading breast cancer nonprofit organizations that are in partnership with us. The money will help them sustain their delivery of critical breast health services to uninsured and indigent breast cancer patients.
Thus, thanks to your donation, more needy breast cancer patients in your community will be given easy access to reputable cancer centers. They will also receive financial assistance to cover the costs of their treatments, doctor consultations, medications, follow-up care, and other essential health care services. Other beneficiaries get to receive free breast cancer screening and diagnosis as well as prevention and education services.
Since our charity partners are IRS-certified 501(c)(3) nonprofit organizations, your donation will qualify you to receive the maximum tax deduction in the next tax season.
We'll also provide you with our free professional towing service anywhere in the United States.
On top of these material rewards, your donation will allow you to enjoy a most satisfying giving experience, knowing that your gift will be used to help save lives.
You can donate almost any type of vehicle regardless of its age or condition.
To find out more information about Breast Cancer Car Donations, including our quick and simple vehicle donation process, check out our FAQs page. Don't hesitate to leave us a message here if you have any concerns or questions. We would love to hear from you.
Give Hope to Breast Cancer Sufferers Today!

You can help save the lives of breast cancer patients with your vehicle donation. It is a simple act of charity that can give them much-needed hope. Call Breast Cancer Car Donations at 866-540-5069 or click here to make your donation now!