National Sunscreen Day: 4 Sunscreen Tips for Maximum Protection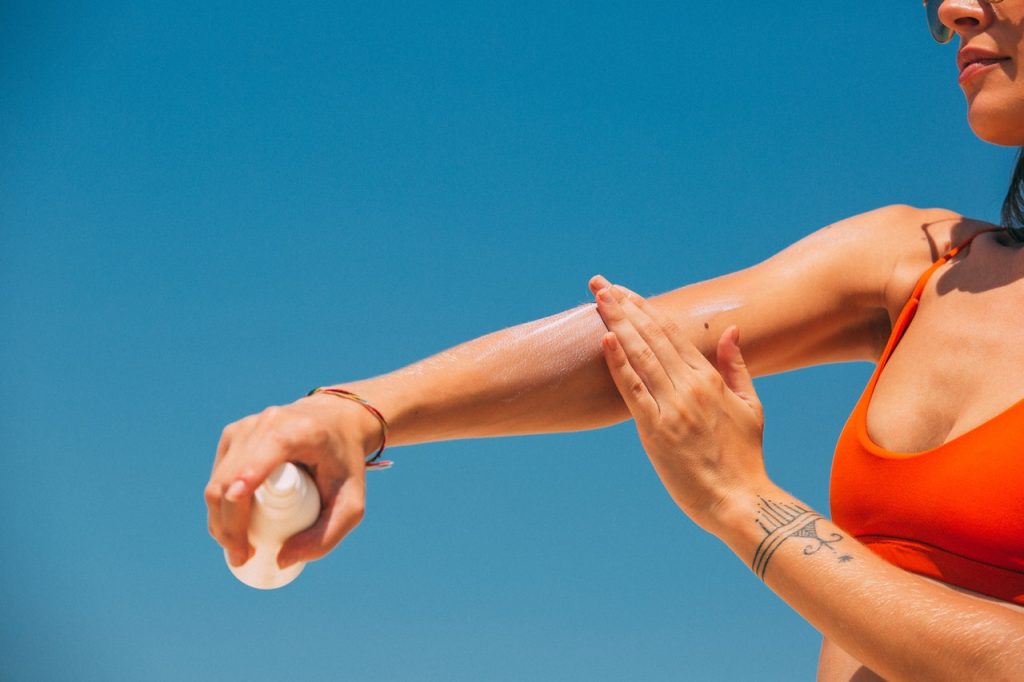 Learn How to Maximize Your Sunscreen's Protection!
National Sunscreen Day, which falls on the 27th of May, serves as a gentle reminder for us to apply sunscreen every single day. With sunscreen bringing us numerous benefits, from protecting the skin from sunburn and reducing the risk of skin cancer to eliminating the signs of aging, we can see why we have such an occasion.
While you're already aware of how important it is to apply sunscreen before heading outdoors, did you know that it's just as crucial to slather on SPF even when you're inside? Or that you should reapply at least every two hours?
If you're like most people who believe that using sunscreen alone is enough to keep your skin protected from UV rays, this post will definitely change that notion. In celebration of National Sunscreen Day, we'd love nothing more than to share four expert tips that will guarantee you the best protection against the sun's harmful rays.
Ready to find out what they are? Let's begin!
1. Cover all exposed skin
It's not uncommon for people to focus only on their face, arms, and legs when applying sunscreen, and this shouldn't be the case. Getting full coverage is a huge must if you want the sunscreen to do its job effectively. Make sure that you spread sunscreen liberally on your neck, ears, feet, the back of your neck, and any body part exposed to the sun.
2. Get both UVA and UVB protection
In case you didn't know, there are actually two types of UV rays: UVA rays (known to increase your risk of skin cancer) and UVB rays (known to cause sunburns and skin damage). Fortunately, there are sunscreen brands that provide protection for both, so make sure that you choose those brands. Alternatively, you can opt for sunscreen that contains zinc oxide or titanium dioxide, as they help block both UVA and UVB rays simultaneously.
3. Go for an SPF of 30 (or higher)
Any sunscreen with an SPF of 30 is clinically proven to provide a sufficient amount of protection to minimize or reduce the adverse effects of sunlight, which is why it's what the American Academy of Dermatology always recommends.
While you can always choose a higher SPF, you should keep in mind that SPF protection doesn't increase proportionately with the SPF number. SPF 30 protects against 97% of UV rays, SPF 50 stops 98%, and SPF 100 filters out 99% of these cancer-causing rays. There's not much of a difference at all.
4. Choose mineral sunscreen
You may have heard stories or read articles about certain ingredients in sunscreen that can harm you and the environment, and unfortunately, they're true – especially sunscreens that contain oxybenzone. This is where mineral sunscreens come in. Besides the fact that they're free from toxic chemicals, many dermatologists agree that they're your best bet for sun protection, particularly for those with sensitive skin.
Do Something Extraordinary on National Sunscreen Day
Sunscreen plays a role in lowering the risk of skin cancer. You, too, can play a role that's somehow similar: help breast cancer patients win their battle against the disease.
How? Simply donate an unwanted vehicle to us at Breast Cancer Car Donations! We'll turn it into a lifesaving instrument for the needy and uninsured patients in your community!
Once we have your automobile, we'll place it up for auction and distribute the proceeds to our breast cancer-focused charity partners. These IRS-approved 501(c)3 nonprofits will then use the funding to deliver a wide range of breast health services to their deserving beneficiaries.
Thanks to your generous contribution, the indigent breast cancer-afflicted women in your area will finally be able to gain easy access to top cancer facilities in the country. They will also receive financial assistance to cover the costs of their treatments, medications, doctor consultations, follow-up care, and other essential health care services. Other beneficiaries will get free breast cancer screening and diagnosis, as well as prevention and education services.
To express our gratitude, we'll mail you a tax receipt which entitles you to claim the top tax deduction in the next tax season. We will also pick up and tow your vehicle away at no cost to you, and it's up to you to decide when and where. Our vehicle removal service is available in all parts of the US.
We accept almost all types of vehicles, including those that aren't working properly anymore. Head over to this page to learn what else you can donate aside from cars.
To get a complete idea of how our donation process works, feel free to visit our FAQs page. If you have any questions or concerns, you may call 866-540-5069 or send us a message online. We'll respond to you as soon as possible.
Bring Hope to Breast Cancer Sufferers Today!

Give these women and their families a reason to stay hopeful. Donating your clunker to us can make a massive difference in their fight against breast cancer. Get in touch with us at 866-540-5069 or fill out our online donation form to get the process started!