National Stress Awareness Day: 5 Effective Ways to Cope With Stress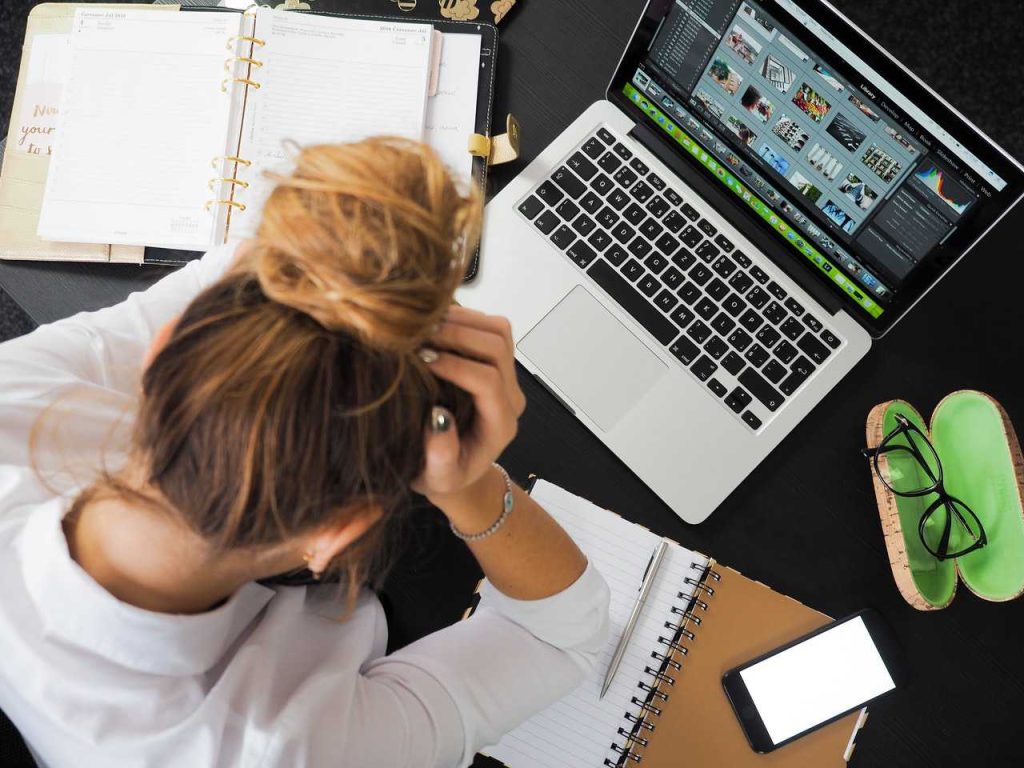 Learn Stress Management on November 3rd
Living with a high-stress level isn't good for your health. It doesn't just affect you emotionally, but it can wear down your physical health as well.  Too much stress can cause physical symptoms to manifest in your body such as headaches, fatigue, and insomnia. If you allow this condition to affect you for weeks and months, it could lead to serious health problems such as mental health disorders and cardiovascular disease.
To underscore the dangers posed by stress, we observe National Stress Awareness Day every first Wednesday in November. This year, the awareness campaign is set for November 3rd.
The annual campaign was created in 2018 by the International Stress Management Association. It is dedicated to raising awareness about stress and promoting best practices for stress management.
Whether we like it or not, stress is a part of life that we can't do away with. That is why everyone needs to learn how to manage stress effectively.
Don't let stress ruin your life. Learn how to effectively deal with it. Breast Cancer Car Donations has listed five sure-fire ways of coping with stress:
1. Pause for a moment.
If you're in a situation that's causing you to feel stressed out,  learn how to put everything on pause for at least 5 minutes. Step back, close your eyes, and focus only on your breathing. This will help you regain control of your mind and assess what you're going through more calmly.
2. Talk things out with someone.          
Find a close friend or family member that you can talk to. Even if they don't offer you any advice, a listening ear or a reassuring voice can help a lot in easing your stress.
3. Exercise.
Go for a run or work out at the gym. Exercise is a well-known coping technique for stress.
4. Laugh things off.
Watch a funny movie or call up your funniest friend. Laughter helps release endorphins that can help improve your mood and decrease your stress level.
5. Talk to yourself out loud.
Face a mirror and talk to yourself. Air out your problems and calmly talk about whatever is causing you stress. This will help you sort out your thoughts and feelings better.
Is Your Old Ride Stressing You Out?
One sure thing that can cause stress in your life is when you have a car that spends more time in the shop than it does on the road. Not only is an unreliable vehicle dangerous to drive, causing you endless worries, but its constant repairs will slowly eat away at your savings, too.
Why not dispose of that vehicle most satisfactorily? You can get rid of the main source of your stress while giving your car a new and worthy purpose when you hand it over to us at Breast Cancer Car Donations. We will use your charitable contribution to help save the lives of vulnerable breast cancer patients in your area.
We'll sell your vehicle through an auction and use the proceeds to support the breast cancer assistance programs of our charity partners. These IRS-approved 501(c)(3) nonprofits provide uninsured and low-income breast cancer patients with financial aid as well as easy access to medical centers where they can undergo full treatment. These charities also provide breast cancer survivors with follow-up care. Other beneficiaries get to receive free breast cancer screening and prevention and education services.
Your charitable contribution will allow you to receive a top tax deduction in the next tax season. Moreover, we'll provide you with our free pickup and towing service wherever you are in the United States.
Best of all, you'll get to experience the priceless satisfaction of doing a life-saving charitable act.
You can donate not just a car but just about any other type of vehicle regardless of its condition.
For more information, feel free to check out our FAQs page. If you have questions, call us at 866-540-5069 or leave us a message here.
Get Rid of that Stress-Causing Car Today!

The observance of National Stress Awareness Day on November 3rd is a timely reminder for you to remove the stressors in your life — your old and battered car included. You can do the same for the breast cancer sufferers in your local area, who are also being stressed out by their illness. You can help them in a big way while also helping yourself with your car donation. Call Breast Cancer Car Donations at 866-540-5069 or fill out our online donation form now!