National Spouses Day: 4 Ways to Strengthen Your Bonds with the Love of Your Life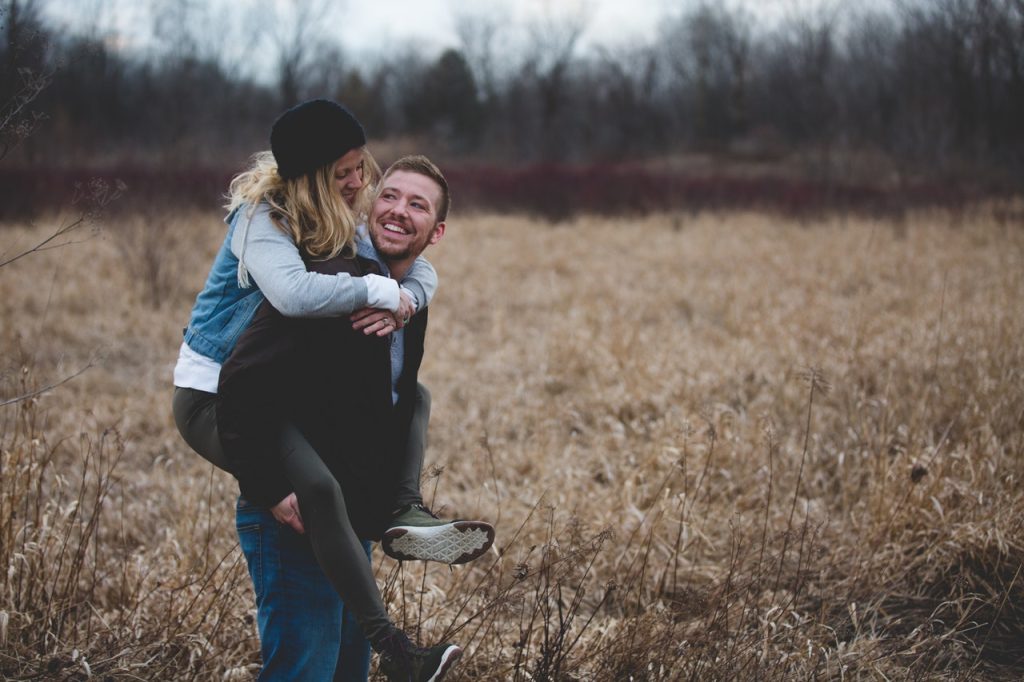 Focus on Your Partnership on January 26th
Express your love, appreciation, and gratitude to your life partner along with millions of other couples as we celebrate National Spouses Day on January 26th.
The unofficial holiday seeks to provide opportunities for couples to reconnect with each other, celebrate their love for each other, and take time out to enjoy each other's company.
The celebration of National Spouses Day is a perfect reminder for couples to focus on their partnership despite the steady demands of family life.
How You Can Reconnect With Your Spouse
Couples go through a lot of challenges together. They face financial struggles together. They raise children together. They hurdle challenges such as lack of time for and limited communication with each other. These matters take their toll on their relationship.
If you're in this situation with your partner, here are 4 ways to strengthen your bonds with your spouse.
1. Figure out the problem.
If you feel like you've been drifting apart from your partner, try to pinpoint the source of the problem. Once you begin identifying the issue, work through it with an open mind.
2. Express your love. 
Sometimes, a spouse may feel that their partner understands everything that goes on in their mind since they have been together for a long time. However, this often leads to misunderstandings. To avoid this, you need to verbalize your love language, whether it's with simple things like expressing a compliment or saying thank you or "I love you."
3. Manage your expectations.
Openly communicate your expectations of each other. Do not expect your partner to reach the goal you had in mind without talking to them about it first. Be open to negotiate and compromise to reach a realistic goal that you can both commit to.
4. Stop the blame game.
There will be times when your partner makes mistakes. Rather than berate them, talk to them first to reach an understanding.
Best Ways to Celebrate National Spouse Day
If you're racking your brain thinking of ideas for a memorable celebration of this holiday with your spouse, these tips may help:
1. Take a trip down memory lane.
Revisit a beautiful memory with your spouse. Perhaps, you can book a table at the restaurant where you had your first date. Have a spa day while you talk about what made you fall in love with each other in the first place.
2. Cook for your partner.
Even if you don't know your way around the kitchen, making an effort to prepare a meal for your partner will not go unappreciated. You can even get the kids involved.
3. Have a date night.
For some couples, taking time out for a date night may seem difficult. However, if you try hard enough, you can do something fun and memorable on National Spouses Day. This will provide both of you the perfect opportunity to reconnect with each other as you relax together.
Show Your Heart of Gold This Way
National Spouses Day is all about providing chances for spouses to focus on their relationship to be able to nurture it.
While showering your partner with your love and affection on this day, how about using the occasion to reach out to those suffering from breast cancer in your local area? Show them that you have a heart of gold by simply donating an unneeded vehicle to us at Breast Cancer Car Donations. Such a donation can help save their lives.
Once we get hold of your donation, we will promptly auction it off. We'll then use the generated funds to support the life-saving programs and services of our breast cancer-focused nonprofit partners.
Thanks to your gift, uninsured and underprivileged individuals in your community will be able to gain easy access to comprehensive breast health services, including various types of cancer treatment, follow-up care, cancer screening, and cancer prevention and education services.
Making a car donation to us is the simplest and most convenient way to dispose of an unwanted vehicle. You can make your donation in the comfort of your home with just a quick phone call to us. You also need not leave your house to hand over your vehicle to us.
In exchange for your contribution, we'll mail to you your 100% tax-deductible sales receipt a couple of weeks after your car gets sold. With this receipt, you can claim your maximized tax deduction in the next tax season.
We'll also haul off your unwanted vehicle for free at a date, time, and place of your convenience. This service is available in all 50 states.
However, the best reward you'll get is not a material thing. It's the joy and satisfaction you'll experience, knowing that your donation will be used to help save lives.
We accept nearly all types of vehicles, including those that have dents, scratches, and a few missing or defective parts.
If you have any questions or concerns, feel free to contact us at our toll-free hotline 866-540-5069. You may also write to us here. Feel free to visit our FAQs page to learn more about our donation program, including our donation process.
Reach Out to Needy Breast Cancer Patients Today!

As you try to reconnect and strengthen your relationship with your partner on National Spouses Day this January 26th, you can both decide to help the suffering breast cancer patients in your community by donating to us that old family car, which you no longer need. Call Breast Cancer Car Donations at 866-540-5069 or fill out our online donation form now!