National Soup Month: 3 Top Cancer-Fighting Soup Recipes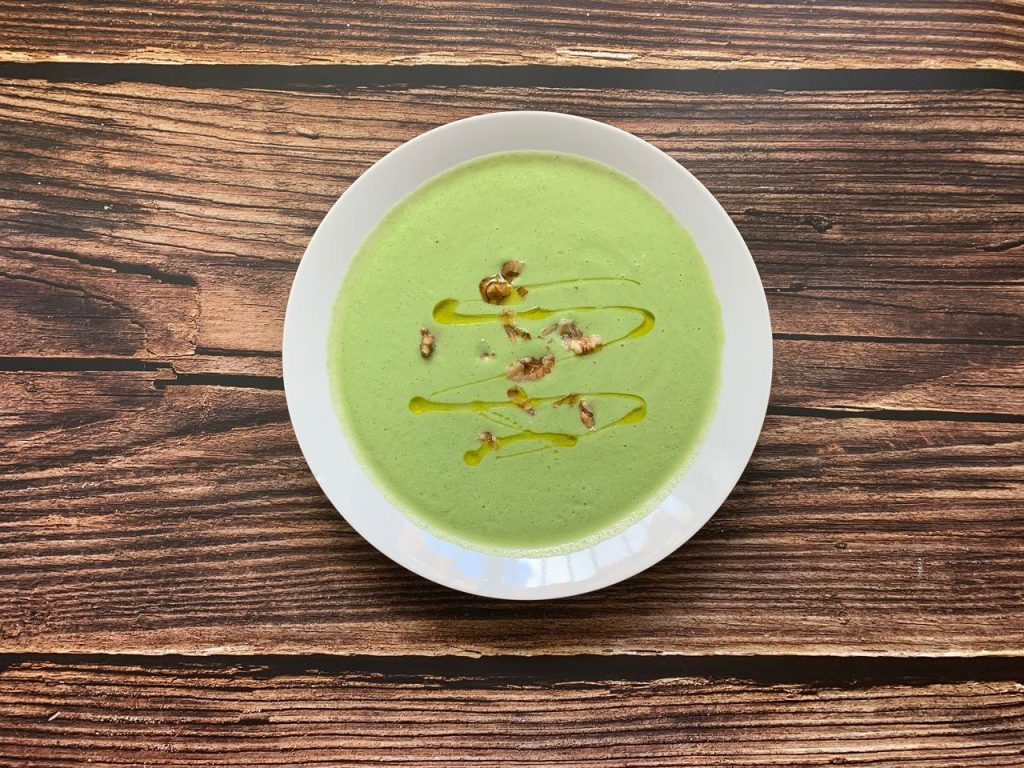 This January, Include Soup in Your Meal Plans
Soup has long been a comfort food for many folks in various parts of the globe. It can be served deliciously with almost all sorts of dishes. It's also rich in nutrients.
Would you believe that one bowl of soup alone is loaded with dietary fiber, protein, minerals, and vitamins? Likewise, the soup contains many essentials for boosting our immune system.
That's the reason why your mom would prepare you a warm bowl of soup whenever you got sick as a child. This also explains why we celebrate National Soup Month in January each year.
Soups That Can Help Prevent or Treat Cancer
Here are two other good reasons for including soup in your meal plans: It helps lower your risk of developing cancer and it can treat cancer symptoms. Certain soups have been proven to work against the life-threatening disease.
Breast Cancer Car Donations shares three soup recipes that are perfect for cancer patients and survivors as well as those who want to get protection from cancer:
1. Vegan ramen
This is an extremely healthy option for everyone. Vegan ramen is made of soba noodles, which are known to provide all eight essential amino acids.
Wakame seaweed, another key ingredient, is a superfood that brings numerous health benefits. It reduces cholesterol volume, controls blood pressure, enhances insulin resistance, and blocks the growth of cancer cells.
This soup also contains dashi kombu seaweed, a unique sea vegetable that comes with lots of nutrients — from minerals such as potassium, iron, and iodine to vitamins, fiber, and antioxidants.
To prepare this soup, you'll need:
2 pak or bok choy in half
4 cups or 1 liter of organic vegetable stock
1 tablespoon dried wakame
5-6 slices of fresh ginger and fresh turmeric
2 tablespoons white miso paste
For garnish:
2 tablespoons chopped nuts
1 teaspoon togarashi shichimi
1/2 cup fresh coriander or cilantro leaves
Directions:
Prepare a liter of vegetable stock and place the kombu leaves inside to infuse. Leave for at least 20 minutes.
Place the wakame seaweed in a bowl of cold water and let it soak for five minutes. Drain and set aside.
Bring a pan of salted water to a boil and add the soba noodles. Simmer until the noodles have softened, then drain and rinse under cold water. Set aside until ready to use.
Store the vegetable stock in a pan and get rid of the kombu sheets. Add the turmeric, white miso, and ginger, and bring to a boil. Set the heat on very low until ready to use.
Add a little oil to a hot wok and stir fry the pak choi for 45 seconds. Then, add the soy sauce and mushrooms and stir fry again for 45 seconds. Remove them from the wok and set them aside.
Put the tofu into the wok or sear it using a hot grill pan for about a minute on each side.
Drain the noodles and divide between the ramen bowls. Add the vegetables, ladle on the broth, and top with the garnish. Get ready to serve.
2. Roasted cauliflower soup
With minimal preparation involved, roasted cauliflower soup is ideal for a quick lunch or warming dinner. Not only will you benefit from the nutrients coming from cauliflower, but this hearty bowl of soup also comes with Indian spices that are cancer-fighting, anti-inflammatory, and good for detoxifying.
You'll need:
1 medium cauliflower cut into florets
1 medium peeled sweet potato, cubed
1-liter organic vegetable stock
Salt and black pepper to season
Fresh coriander or cilantro and chili oil to garnish
Indian spices:
Directions:
Mix the cauliflower florets and sweet potato in the Indian spices and olive oil in a roasting dish. Put into an oven at 180c for 25 to 30 minutes.
Make a liter of vegetable stock and leave to cool for a while. Do the same for the cauliflower and potato once you've taken them out of the oven.
Transfer the vegetables and stock to a blender and pour the almond milk. Blitz until smooth. You're done!
3. Roasted celeriac soup with turmeric
This vegan anti-inflammatory soup isn't just super healthy and comforting, but it's super tasty, too!
Celeriac, a pale root vegetable with a similar flavor to parsley or sweet celery, is great for people who are eager to lower their calorie or carb intake. It also contains vitamin K, which is shown to have a positive impact on bone health.
Turmeric, which is one of the fragrant spices used in this soup, increases the nutritional and health benefits of the soup. This vivid yellow root is perhaps the world's most well-known anti-cancer ingredient. Plus, it contains curcumin, a polyphenol with potent anti-inflammatory properties. Consuming it can boost your immunity and protect you against illnesses.
You'll need:
2 chopped leeks (white part only)
1-liter organic vegetable stock
2 tablespoons Masala powder (or a mix of coriander, star anise, nutmeg, cumin, paprika, ginger, and turmeric)
A dash of olive or rapeseed oil
Directions:
Bring a pan of salted water to a boil. Add the celeriac and simmer on medium-high heat for 20 minutes. Drain and set aside.
Heat the oil in a frying pan and stir in the masala powder until there's foam. Add the celeriac, garlic, and leeks to the pan. Stir fry until they turn brown and are fully coated in the spices.
Transfer to a roasting tray. Roast in a 200C oven for 25 minutes. Then, add the spinach for five minutes.
Place the contents in a blender and pour in the stock and coconut milk. Process until smooth.
Re-heat them in a pan when ready to serve.
Bring Joy to Destitute Breast Cancer Sufferers
Just like these soup recipes, you can help improve the health of those suffering from breast cancer. By donating an unwanted vehicle to us here at Breast Cancer Car Donations, you can even help save their lives.
We'll sell your vehicle through an auction and use the proceeds to support our breast cancer-focused nonprofit partners, helping them deliver comprehensive breast health services to uninsured and financially struggling breast cancer patients. Through your charitable contribution, the beneficiaries will gain easy access to top medical facilities and financial assistance to cover the cost of their treatments, physician visits, medications, and follow-up care. Other beneficiaries get to receive free breast cancer screening and prevention and education services.
We offer the most convenient way for you to dispose of a vehicle that you no longer want. Check here for the comprehensive list of vehicle types that we welcome in our program.
We'll pick up and tow your vehicle at absolutely no cost to you and wherever it is located in the United States.
Furthermore, your charitable contribution will entitle you to receive the maximum tax deduction in the next tax season.
Even more valuable than those material perks, you'll get to experience the joy and satisfaction of making a charitable act that can help save lives.
If you want to know more details about our vehicle donation program, including our quick and convenient donation process, check out our FAQS page. If you have inquiries or concerns, don't hesitate to give us a call at 866-540-5069 or leave us a message here.
Be a Giver of Hope Today!

Transform your old car into a vital source of hope for indigent breast cancer patients. Donate it to Breast Cancer Car Donations by calling 866-540-5069 or filling out our secure online donation form now!