National S'mores Day: 4 Exciting Ways of Enjoying This Delicious Campfire Treat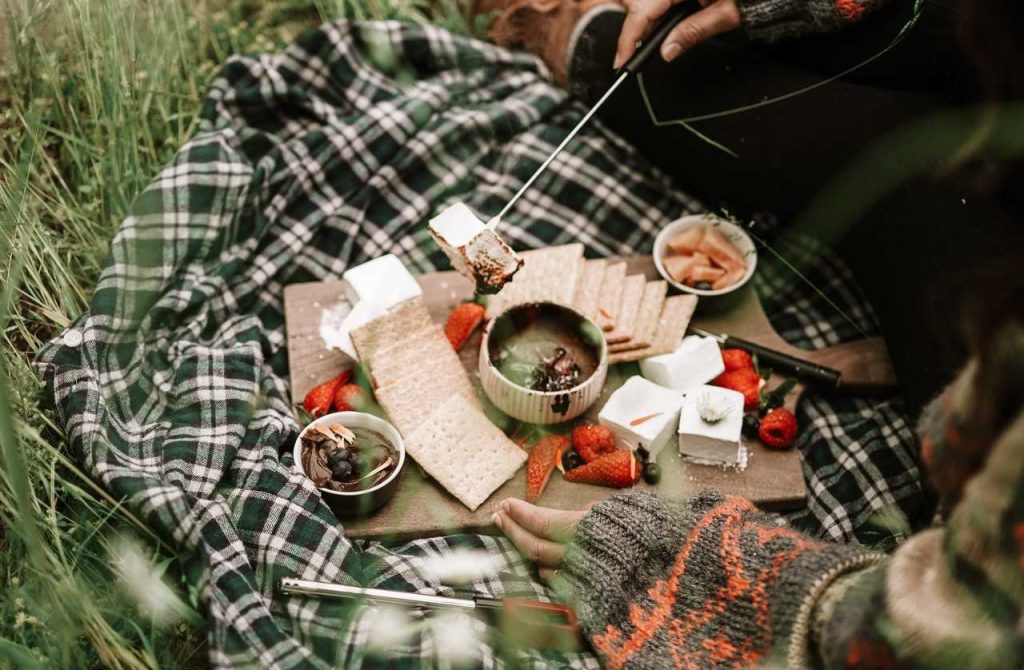 Get Creative on August 10th!
It's that time of the year again when s'more lovers can freely declare their love for this delicious campfire treat. August 10th is National S'mores Day!
S'mores are snacks made from roasted marshmallows with a layer of chocolate bar sandwiched between graham crackers.
While the origins of the annual celebration are unclear, the person credited for creating this tasty snack was a businessman named Alec Barnum. In 1927, the first published recipe of the s'mores was printed on Tramping and Training with the Girl Scouts. The original name for the treat was "Some Mores" but it was later shortened to s'mores.
Fun Facts about S'Mores
It was believed that s'mores were called such because people could not stop at one and always wanted some more. Here are some more fun facts about s'mores:
The biggest fans of s'mores in the U.S. are the locals in Grand Rapids, Michigan. The city has consistently topped the consumption of this tasty treat throughout the country.
The largest s'more was made at the Deer Run Camping Resort in Gardeners, Pennsylvania. It weighed a whopping 267 pounds!
S'mores are best made with Hershey bars. Each section is called a pip. The ideal ratio for a typical s'more is six pips per treat.
Americans purchase 90 million pounds of marshmallows every year. Half of the marshmallows bought during the summer are for s'mores.
Have Fun Celebrating National S'mores Day!
There are many exciting ways of enjoying s'mores. Make sure you don't miss out. Breast Cancer Car Donations has compiled four fun ways of making these treats.
1. Add something extra.
Inject a twist into the classic s'mores by adding a slice of banana, strawberry, raspberry jam, peanut butter, or maraschino cherry. This will add another layer of goodness to the snack. You can even replace the graham crackers with fudge-dipped cookies.
2. Have a backyard bonfire.
S'mores are associated with camping for a good reason. It's best enjoyed around a campfire. Set up camp in your backyard so you and your family can enjoy the full experience.
3. Make a s'more cake.
You can bake a cake using the classic s'more ingredients to flip the recipe and create a new dessert.
4. Post your s'more celebration online.
Celebrate National S'mores Day with the rest of the country by posting on social media how you're spending the day with your friends eating s'mores.
These Women Need More Than Bites of S'mores to Uplift Their Spirits
S'mores are treats that can uplift anyone's spirit with their sweet flavor. Among those who badly need uplifting are women suffering from breast cancer. However, they need more than bites of s'mores to stand a chance against the life-threatening disease. They need the full range of costly medical treatment, which uninsured and destitute patients can't afford.
The good news is that you can do something to extend them a helping hand. All you have to do is donate any type of vehicle that you no longer use or need to us here at Breast Cancer Car Donations.
We'll sell your vehicle through an auction and use the proceeds to support the critical breast health programs and services of our nonprofit partners. These IRS-certified 501(c)(3) nonprofit organizations provide needy and underserved breast cancer patients with financial assistance and easy access to medical facilities where they can undergo all types of treatment, including surgery, chemotherapy, and radiation treatment.
Our charity partners also provide breast cancer survivors with follow-up care, including laboratory work, annual mammograms, and free medical checkups five years after breast cancer remission. Other beneficiaries get to receive free breast cancer screening and prevention and education services.
You'll also benefit from your charitable contribution since it will entitle you to receive the maximum tax deduction in the next tax season. Moreover, we'll provide you with our free pickup and towing service at your convenience.
The most satisfying reward you'll get, however, is the awesome feeling of satisfaction for doing an act of charity that can help save lives.
We gladly accept almost all types of vehicles regardless of their age, mileage, and condition. Since we operate in all 50 states, feel free to make your donation from anywhere in the country.
For more information about Breast Cancer Car Donations, including our quick and easy donation process, head over to our FAQs page. If you have any questions or concerns, call us at 866-540-5069 or write to us here.
Boost their Hopes for Survival Today!

Celebrate National S'mores Day by performing an act of kindness for struggling breast cancer patients in your community. Boost their hopes of beating the disease and having a brighter tomorrow with your vehicle donation. Call Breast Cancer Car Donations at 866-540-5069 or fill out our secure donation form here now!