National Slavery and Human Trafficking Prevention Month: Everything You Need to Know About This Organized Crime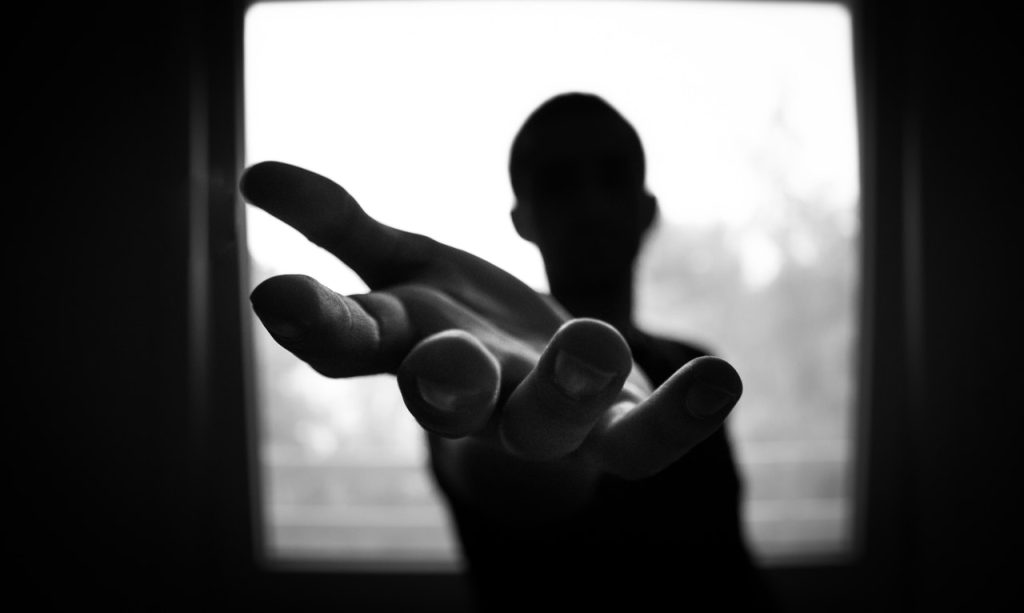 This January, Learn More About this Modern-Day Slavery
Did you know that human trafficking is the second-largest criminal industry in the world, next to drug trafficking? It's also the fastest growing criminal industry, generating roughly $150.2 billion yearly worldwide.
According to the U.S. State Department's Trafficking in Persons Report, nearly 25 million men, women, and children are victims of some form of human trafficking. This international organized crime constitutes modern-day slavery.
With $51 billion and $99 billion made from forced labor and sex trafficking respectively each year, it's no wonder why human traffickers continue to exist and grow by number.
To shed light on this serious matter, then-President Barack Obama declared January as the National Slavery and Human Trafficking Month in 2016. The month-long observance reminds us of the need to combat this form of injustice that deprives its victims of their rights and freedoms.
What Is Human Trafficking?
Also known as modern-day slavery, human trafficking is the illegal trade in humans through recruitment or abduction through force, coercion, or fraud for forced labor, sexual exploitation, or debt bondage.
Anyone can fall prey to a human trafficker. The crime victimizes people of any age, gender, nationality, or race. And yes, it happens almost everywhere in the world.
Recruiting and Controlling Tactics Used by Traffickers
It's not uncommon for victims to meet their traffickers online, personally, or through mutual friends. These recruiters would first study their potential victims, particularly by identifying their vulnerabilities.
For instance, if they see someone longing to be loved, they may shower that person with love and affection. If they're targeting an individual who's struggling with poverty, they could promise money, work or education, financial aid for the family, and more.
Here are several ways traffickers approach potential victims:
Acting as a possible love interest, friend, or sponsor
Luring their victims with false promises of a more glamorous life
Monitoring and surveillance activities
Reaching out to them through social media
To control their victims, traffickers often destroy their self-esteem or torment them physically or psychologically. They use various coercive methods such as:
Withholding identification, work authorization, or travel documents
Paying very little or none at all for work
Threatening to use violence or blackmail
Red Flags to Look Out For
Recognizing the red flags can help prevent human trafficking. Below are key indicators that should make you suspect that a person may be a victim of trafficking:
Has multiple bruises or injuries on different parts of the body
Expresses fear or intimidation through body language or facial expressions
Shows visible signs of scarring or branding (which indicates ownership)
Appears to be controlled by someone else
Displays signs of malnourishment
Responses often sound rehearsed or scripted
Their documents are held by their employer
If you strongly believe that someone is being trafficked, alert law enforcement as soon as you can. Don't try to rescue that person on your own as this can be dangerous on your part. Instead, notify your local police by dialing 911.
In case you're able to identify a person who has escaped from the trafficking net, you can refer them to certain organizations such as those in this list. These nonprofits provide trafficking victims with medical care, legal assistance, shelter, psychological services, and other critical services.
Struggling Breast Cancer Patients Need Your Support
Tired of seeing your old and rusty car squatting in your garage? If you're looking for the best way to dispose of it, hand it over to us at Breast Cancer Car Donations. We'll use it to help save the lives of indigent women fighting off breast cancer.
We'll sell your donated vehicle at an auction and turn over the proceeds to our charity partners. These IRS-certified 501(c)(3) nonprofit organizations use the funding we give to deliver comprehensive breast health services to their beneficiaries.
Thanks to your donation, uninsured and financially struggling breast cancer patients in your area will be able to receive much-needed financial assistance and easy access to medical facilities where they can get the full treatment. Our charity partners also offer free breast cancer screening, prevention, education, and counseling services.
To show you our gratitude for your charitable deed, we'll promptly send you the 100% tax-deductible sales receipt of your car following its auction. The receipt will enable you to claim the maximum tax deduction in the next tax season.
You will also benefit from our free pickup and towing service, which you can avail yourself of wherever you reside in the country.
Even more valuable than those material perks, you'll get to experience the joy and satisfaction of making a charitable act aimed at saving the lives of breast cancer victims.
We welcome almost all types of vehicles, even damaged ones.
Interested to learn more about our donation program, including our quick and easy donation process? Head over to our FAQs page. For inquiries and concerns, feel free to call us anytime through our toll-free hotline at 866-540-5069 or leave us a message here.
Ready to Save Lives with Us?

Together, we can help reduce the number of breast cancer patients in your community. Donate your unwanted vehicle to Breast Cancer Car Donations by calling 866-540-5069 or filling out our secure online donation form now!