National Simplify Your Life Week: 4 Healthy Ways to Declutter Your Life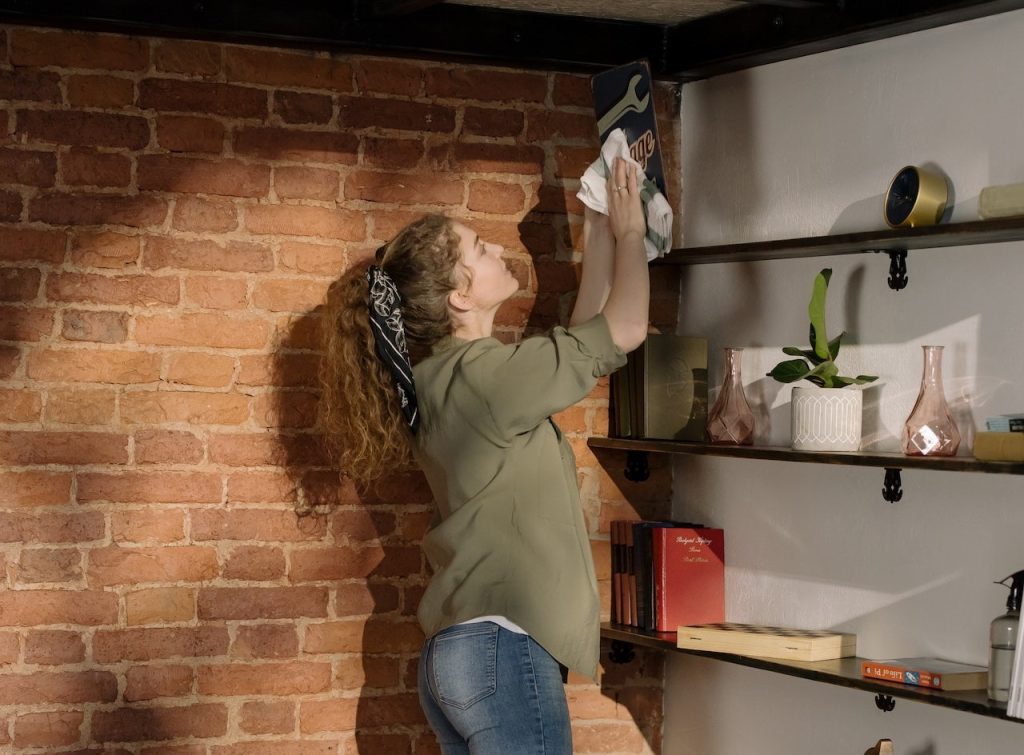 Eliminate the Stressors and Kick Off Your Bad Habits!
Are you feeling stressed out by your day-to-day routine? Are you feeling overwhelmed by the constant demands from work and home?
The first week of August is the perfect time to start decluttering your life to keep things simple and worry-free. From August 1st to 7th, join millions of Americans in observing National Simplify Your Life Week by focusing on what is essential in your life and ridding yourself of the surpluses that are only causing you to feel anxious.
How to Keep Your Life Simple
Constant stress takes its toll on your mental health. It makes you irritable. It makes you panic. It causes long-term health problems and prevents you from appreciating the positive things happening in your life. With too much going on, take time to reassess whether everything you have going on is necessary. Breast Cancer Car Donations shares some practical steps to keep your life simple:
1. Declutter.
If the constant mess in your home is driving you nuts, reorganize and get rid of the stuff that's no longer of any use and value to you. Donate them to a local charity or unload them through a garage sale. The less stuff you have to clean, the easier it will be for you to have an organized home.
As for mental decluttering, get rid of bad mental habits such as feeling sorry for yourself or dwelling on the past. Replace them with positive habits like feeling grateful and being kind to yourself.
2. Cut out toxic people in your life.
Some of your emotional baggage may come from toxic relationships. Reassess the people you have in your life and review your relationships with them. Start with purging your social media accounts of toxic people — those who don't add anything useful to your life. Distance yourself from people who bring you an unhealthy amount of stress without causing you any positivity.
3. Live within your means.
If the stress in your life is caused by financial challenges, try a different approach. Instead of worrying about how your income might not be enough to pay all your bills, see whether you can get rid of some of your expenses and craft your budget based only on what you can afford. This could mean cutting back on impulse buys that always get you into trouble.
4. Take control of your time.
Take time to focus on yourself even if it seems that there's not enough time to do so. Rather than burning precious time endlessly poring through your social media pages, do some self-care activities that can help you feel relaxed and happy.
Simplify Your Life by Getting Rid of an Unwanted Auto
If you have an old car that you no longer use and is just taking up space in your garage, you can simplify your life by simply disposing of that vehicle. A trouble-free and rewarding way of doing that is by donating that auto to us at Breast Cancer Car Donations. We'll use your donation to help save the lives of needy breast cancer patients in your area.
Our team will place your auto up for auction, with the proceeds going to top breast cancer nonprofit organizations that are in partnership with us. These reputable IRS-approved 501(c)(3) nonprofits use the funding we give to provide comprehensive breast health services to all who need them.
Thanks to your gift, uninsured and indigent breast cancer patients in your community will be able to gain easy access to top cancer centers as well as receive financial assistance to cover the costs of their treatments, doctor consultations, hospital fees, medications, and other essential health care services. Other beneficiaries get to receive free breast cancer screening and diagnosis, as well as cancer prevention and education services.
As our token of appreciation for your charitable contribution, we'll promptly send you by mail the 100% tax-deductible sales receipt of your vehicle after its auction. This receipt will allow you to claim the highest possible tax deduction in the next tax season.
We'll also haul off your unwanted vehicle at a date, time, and place of your choice. And we won't charge you even a single dollar for it.
However, those material perks may pale in comparison to the greatest reward you'll get when you donate a vehicle to us — the priceless feeling of satisfaction for doing something that can help save the lives of breast cancer patients.
We take almost all types of vehicles regardless of their ages or conditions. Head over to this page to check out the different types of vehicles that we've been getting from our donors.
For more information about Breast Cancer Car Donations, including our quick and easy donation process, feel free to visit our FAQs page. Got any questions or concerns? Send them here or talk to us anytime through our toll-free hotline at 866-540-5069.
Make a Difference with Your Car Donation Today!

You can make a difference in the lives of breast cancer sufferers in your community with your car donation. It is a simple decision that can boost their hopes of surviving the disease. Call Breast Cancer Car Donations at 866-540-5069 or fill out our online donation form now!