National Running Day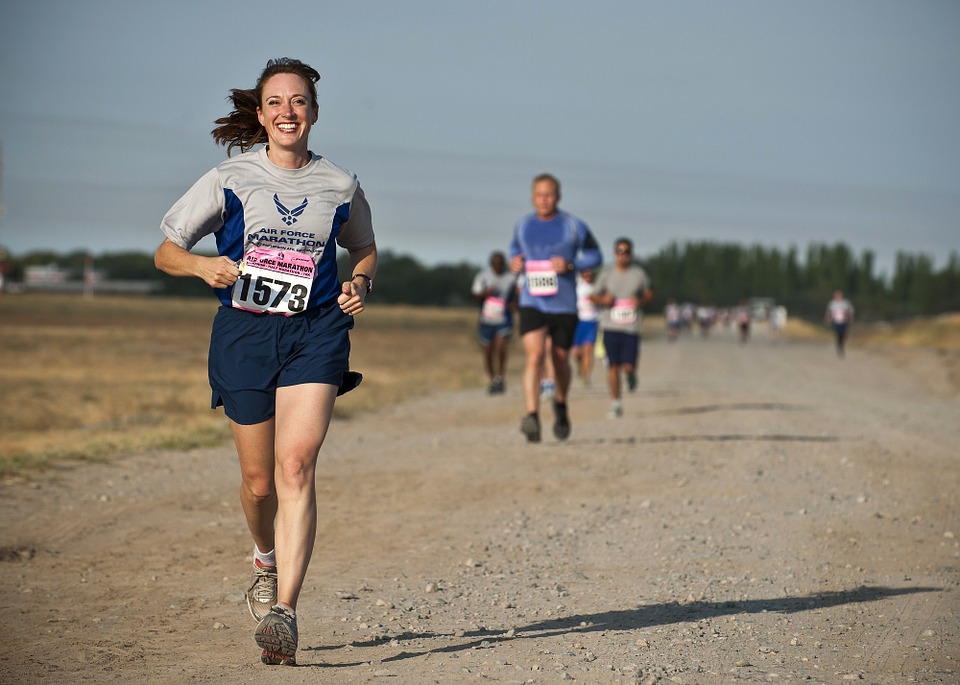 National Running Day: Get Moving to Boost Your Health
Get your feet and shoes ready on June 6, which is National Running Day this year! This is a day where we celebrate the joy and the health wonders of running.
Running helps improve one's health in more ways than one. It is a recommended exercise for the prevention of stroke, diabetes, and hypertension. It also lowers high cholesterol level, improves blood clotting, boosts the immune system, reduces stress, and enhances mood.
Running also helps in weight reduction for people who are obese. It also contributes to a youthful appearance, prevents muscle and bone loss, and enhances growth hormone.
Spreading the Joy of Running
National Running Day is an unofficial holiday in the United States and is celebrated every year on the first Wednesday of June. Global Running Day is an unofficial holiday that was started in 2009 by numerous running organizations to spread the joy of running. In previous years, people from all over the United States and the rest of the world came together to participate in various running events.
This day aims to encourage everyone to get moving. It does not matter if you go on a slow or fast pace, or how far you'll get. The important bit is to simply get moving. You can do it however you like it. You can run around the neighborhood, walk in the park with your dog, play a ballgame with your friends, or whatever physical activity you like. What's important is that we enjoy what we do and inspire others to do the same.

Facts about Running
Do you know that runners who run 12.4 to 18.6 miles or 20-30 km a week tend to have stronger immune systems and are less prone to colds?
Running is also good for long-term bone stability. According to a study at the University of Michigan, 12-20 minutes of running three times a week can increase bone mineral density.
Another study by the University of Arkansas shows that running makes you more desirable. It states that 80 percent of men and 60 percent of women felt more attractive because of regular running.
According to another study, runners enjoyed 30 percent more sex and had a 26 percent increase in orgasms compared to those who do not run.
Here are a few more interesting facts about running:
A runner from India named Fauja Singh is regarded as the oldest marathon runner finisher at 100 years old at the Toronto Waterfront Marathon in Canada in October 2011. He finished the race in eight hours, 25 minutes and 16 seconds.
A runner also from India named Budhia Singh is the youngest marathon runner in the world. Before his fifth birthday, he had already competed in 48 marathons!
Over 200 muscles are used to take a step when you run.
Help People Dealing With Breast Cancer
Do you know that running is an effective way of lowering the risk of breast cancer in women? The American Institute of Cancer Research says it is.
However, for those who have already been diagnosed with this deadly disease, running may be furthest from their mind. What they need is urgent treatment. The problem is that many breast cancer patients do not have the financial capacity to pay for the high cost of their treatment.
That's why we at Breast Cancer Car Donations, together with our nonprofit organization partners, are here to extend a helping hand to these patients.
If you have an old and useless car that you want to dispose of, you can donate it to us. We'll not only help you get rid of that clunker fast at no cost to you, we'll also provide you with other incentives including a top tax deduction for supporting our cause.
Your vehicle donation will be a big help in providing adequate support to victims of breast cancer as well as their families. We sell donated vehicles at auction and then use the proceeds to deliver comprehensive breast health services in various communities throughout the country. The services include financial assistance to uninsured and destitute women afflicted with breast cancer to help cover the cost of their treatment.
You can donate any type of vehicle whether in good running condition or not. You can also donate anywhere in the United States since we have car donation programs in all 50 states. Check out our FAQ's page for more related information.
Help Save Lives on National Running Day!
If you want to make a difference in the lives of these women, then this is your chance! Contact us at 866-540-5069 or fill out our online donation form to get started with your car donation.