National Read Across America Day: Inspiring Books for Breast Cancer Patients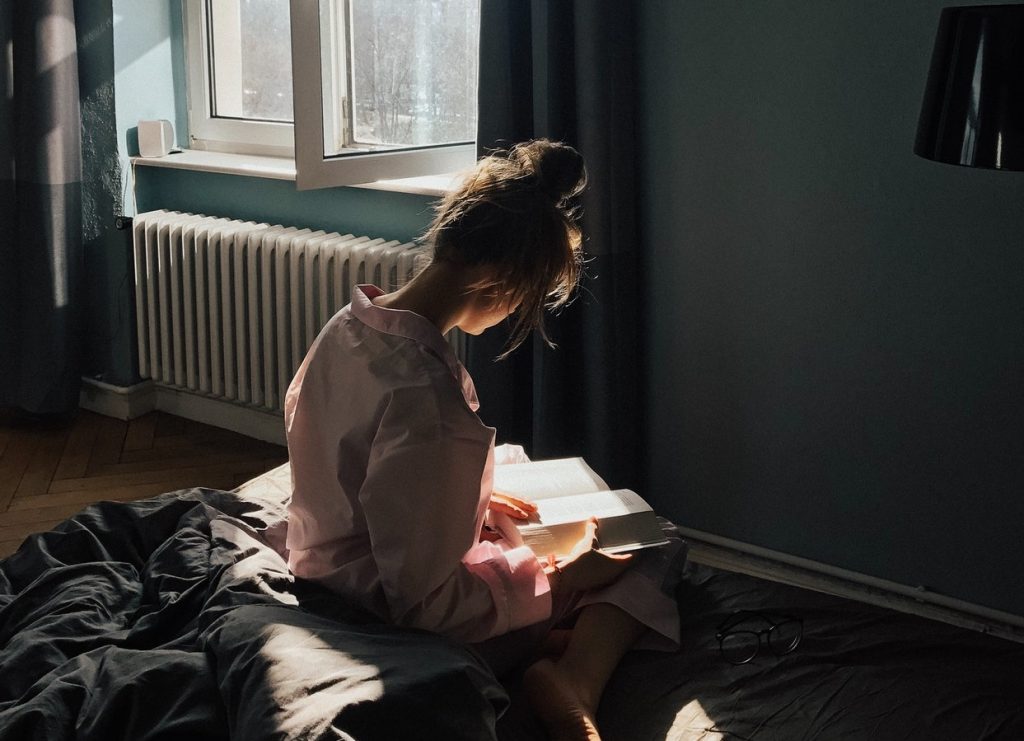 Grab Your Favorite Book on March 2nd!
Whether you're a certified bookworm or not, March 2nd is your perfect excuse to spend the entire day curled up on the couch with any book that suits your fancy. It's National Read Across America Day!
Reading plays a fundamental role in our daily lives. We read to entertain ourselves or escape momentarily from our mundane lives. We also read to expand our knowledge and vocabulary, inspire us, or simply keep our minds alive and kicking. Getting lost in a good book is a great way to kill time, too!
While there's no question that reading benefits people from all walks of life, our children are the ones who benefit the most. Aside from unleashing their imagination, reading challenges their critical thinking, improves their focus and concentration, and boosts their cognitive development. You might be surprised to learn that National Read Across America Day was created for the sake of our children.
The National Education Association (NEA) has been promoting reading among children since 1998, with the main goal of improving public education.
This motivational day calls on children and teens across the nation to develop the habit of reading. The date coincides with the birthday of Dr. Seuss, one of the greatest children's book authors of all time.
3 Top Books for Women with Breast Cancer
While National Read Across America Day is aimed at our youth, anyone can celebrate this event, and yes, that includes you. Go ahead and find a good book to immerse yourself in and a cozy space where no one can distract you while you read.
If you're currently battling breast cancer, or you know someone who is, here are 3 books that will help make your journey less stressful:
1. Uplift: Secrets from the Sisterhood of Breast Cancer Survivors
By Barbara Delinsky
Although you can always seek medical advice from your cancer care team, getting tips from and listening to the touching stories of breast cancer survivors might just be what you need to stay positive. Uplift gives you hundreds of inspiring and practical tidbits from real women who were able to beat cancer. It serves as your guide to living with breast cancer and how to survive it.
2. When Things Fall Apart: Heart Advice for Difficult Times
By Pema Chödrön
Being told by your doctor that you have breast cancer is one of those moments when you'd feel like your whole world's crumbling. This book will help you deal with that emotional pain. Drawing from traditional Buddhist beliefs, Chödrön encourages readers to lean on challenging situations and accept them wholeheartedly so they can transform suffering into happiness. Embracing painful events can open up your heart in many surprising ways.
3. Cancer Vixen
By Marisa Acocella Marchetto
If you prefer illustrated memoirs, we suggest you read this book. This poignant-yet-amusing book chronicles Marchetto's battle with breast cancer. She illustrates (both figuratively and literally) the different challenges cancer-stricken women face throughout their ordeal.
A Small Gesture That Can Make a Big Difference
Reading the books mentioned above can help calm the minds of breast cancer sufferers. However, they need more than that to win their battles against the life-threatening disease. They need proper treatment.
Unfortunately, those who are uninsured and financially struggling are unable to get access to quality health care and treatment.
You can help ease their predicament and potentially save their lives. All you have to do is donate a car that you're not using anymore to us at Breast Cancer Car Donations. We'll auction it off to provide funding for our IRS-certified 501(c)(3) nonprofit partners.
These charities are dedicated to providing comprehensive breast health services to all who need them. They provide cash-strapped breast cancer patients with easy access to medical facilities where they can undergo full treatment, including chemo, radiation therapy, and surgery. They also offer free breast cancer screening, follow-up care after treatment, and other breast cancer prevention and education services.
Within days after selling your vehicle, we'll mail you your 100% tax-deductible sales receipt. This will entitle you to receive the maximum tax deduction in the next tax season.
We'll also be the ones to haul your vehicle away at a date, time, and place of your choice. We'll provide you this service for free. You can avail yourself of this wherever you're located in the country since we operate in all 50 states.
Aside from those material rewards, you'll find yourself feeling genuinely satisfied, knowing that you'd be helping save the lives of needy breast cancer sufferers.
We accept almost all types of vehicles, even those that are hardly running. Head over to this page to know the common vehicles we've been accepting from our donors.
If you have any questions or concerns, feel free to call us at 866-540-5069 or write to us here. If you want to know about the ins and outs of our donation process, head over to our FAQs page.
Extend Lifelines to Breast Cancer Victims Today!

You can turn your old clunker into a weapon against breast cancer. You'll be in awe when you realize how many lives it can potentially save. Call Breast Cancer Car Donations at 866-540-5069 or fill out our online donation form today to donate that vehicle now!